How to do business in a Second Life
Can you really look to a virtual world to generate serious profits in real life? Many organisations are aiming not to miss out by building a virtual presence now
Can you really look to a virtual world to generate serious profits in real life? Many organisations are aiming not to miss out by building a virtual presence now.

Download this free guide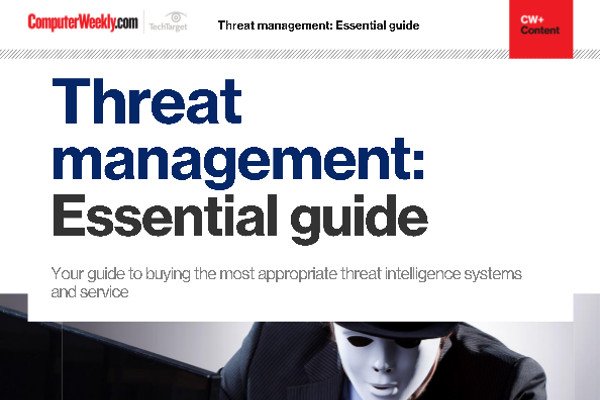 Don't become a victim!
Find out what are the most appropriate threat intelligence systems and services for your organisation
By submitting your personal information, you agree that TechTarget and its partners may contact you regarding relevant content, products and special offers.
You also agree that your personal information may be transferred and processed in the United States, and that you have read and agree to the Terms of Use and the Privacy Policy.

One of the turning points in the history of software development occurred in November 2006, when Sun Microsystems announced that it would take its Java programming language open source.

However, for many the importance of the announcement was obscured by the fact that Sun held the developer Q&A session exclusively at its pavilion base in the virtual world, Second Life.

While many complained of technical difficulties, others criticised the event as virtual "gimmickry".

There is no doubt that many of the initial business-related moves into Second Life have consciously attempted to grab "first-mover" media attention.

However, many observers believe that Second Life - or any other 3D virtual world - could become a serious enterprise tool for performing a range of business functions, from communication and collaboration, to 3D modelling and IT architecture prototyping. As a result, more organisations are creating a Second Life presence.

Second Life was launched by Linden Labs in 2003, and has since grown to include more than three million "residents". Second Life has its own economy that generates an estimated £32m per year, and a currency - Linden dollars - that can be used to buy virtual tools, clothes, land and property, and can be exchanged between real-world currencies.

However, it differs from other popular online worlds in that it is not a goals-based game, but rather a 3D virtual space where users can interact using instant messaging, network, or create content, objects, tools and applications.

"Second Life is a new phenomenon that represents a completely different approach to business, just as the internet did at the beginning. We are now seeing all sorts of commercial businesses taking a serious look at Second Life," says Steve Prentice, senior analyst at Gartner.

Prentice believes that as a communications and collaboration tool, Second Life could be "as important as the internet and e-business", and advises that all organisations should be at least experimenting with the new phenomenon.

"Second Life is unique in that it has created a blank canvas for individuals and organisations to create content and services, and to experiment with them in a virtual world. Whether it will be Second Life or another virtual world, the concept is here to stay, and in the longer term 3D virtual worlds will become important business tools for testing new ideas and models," he says.

Taking part is easy. Any user or organisation can join Second Life by going to the website and downloading a 25Mbyte software client free of charge for a basic account. Users will then be asked to create their own avatar from a comprehensive list of customisable characteristics.

"Businesses should be experimenting. People in your organisation may already be using Second Life, so there is an opportunity to develop home-grown expertise, and to understand what it is all about before your competitors," says Prentice.

Large IT companies have already seen its potential as a communication tool, and are using Second Life to reach the global community of IT directors, programmers and developers. Cisco, Sun, Dell and IBM have all made significant investments in Second Life, purchasing "virtual land", which equates to space on Linden Labs' Linux-based servers.

PC manufacturer Dell has also created "Dell Island", which features a "virtual factory" where visitors can customise computers that will be delivered to their real-life doorstep.

IBM, meanwhile, views Second Life as part of its wider strategy to develop an open source, collaborative "3D internet". The company has 12 islands, some of which are open to the public, while others are private and require authentication to enter.

IBM has a community of 1,500 internal engineers, consultants and designers using these spaces to brainstorm, collaborate on projects and discuss new concepts regardless of their physical geography.

Ian Hughes, metaverse evangelist at IBM, says the inherent "presence" aspect of Second Life makes it ideal for collaboration, meetings, conferences and other networking events.

"Meetings in Second Life have a more human, memorable and productive element to them. Think of a teleconference, where 30 people dial in, remain silent on the line until the event starts, take part and then dial off.

In the virtual world you would enter the conference room to see social groups huddled together chatting just as they would at a real-world conference. Once the event is over, some people hang back to chat, network and maintain old business relationships or to create new ones," says Hughes.

In addition, the in-built 3D modelling tools provided by Second Life offer the opportunity to create prototypes and collaborate on them in a 3D environment, without the need to construct costly "real-world" prototypes.

For example, IBM is developing a project that will allow organisations to model and experiment with their IT architecture. The system recreates IT architectures as a "molecule", with rods and atoms representing the 3D layout of the system, which can then be manipulated in real-time to test different structures.

IBM believes that such modelling will help to reduce the complexity of understanding "brownfield" IT sites.

"Using 2D modelling it is very difficult to evaluate just where the bottlenecks are, how the system will operate, and so on. This will help companies visualise their systems, and could even be used to better understand business processes and work flow," says Hughes.

But a wide range of non-IT organisations are also keen to experiment, from hotel chains and automotive companies, to market research houses and architects.

US department store Sears opened a prototype showroom in Second Life, where customers can change cabinet and countertop colours in a kitchen or redesign areas of their own homes from its online showroom. The company hopes that it will help it fight fierce competition in the electronic appliances sector.

Meanwhile, hotel chain Starwood Hotels recently launched "Aloft", a virtual concept hotel that will allow the company to observe consumers' response to an "experimental" style of hotel.

The company saves money by not having to build a physical mock-up of a new hotel. The virtual hotel serves as a "laboratory" that can be reconfigured easily to change or add elements according to consumer feedback, says Brian McGuinness, Starwood vice-president

The virtual hotel was itself designed by architect firm Crescendo Designs, which has its own Second Life offices and a virtual development of "show houses".

The company also designs bespoke luxury homes for customers in the virtual world before they are physically constructed, allowing customers to see how their specially designed house might look in the real world.

The concept is also gaining interest in the automotive industry, which has already built sophisticated websites to allow customers to model and customise car models on the internet before buying.

Linda Zimmer, CEO of Marcom Interactive, which advises companies on how new media technologies can be applied to their business, describes how Toyota has recently created and released virtual models of its Scion cars into Second Life. Toyota will observe how consumers customise the cars and use any insights gained to feed back into real-world strategy.

"This is a testing environment that everyone is watching closely. It might not help sales of Scion cars, but it will help Toyota get into the minds of consumers in the real world," says Zimmer, who adds that BMW is also keen on the concept.

She acknowledges, however, that not all organisations should be investing the amounts of money required for such large-scale projects.

Zimmer estimates that buying an island in Second Life costs in the region of £850, while the costs for creating 3D buildings in the virtual world could rise to £5,000-plus, depending on the scope of the project.

But Second Life has a number of low-cost business applications too. The use of virtual focus groups, for example, is providing insight for organisations looking to target the young, "tech-savvy" consumers using Second Life.

As a result, there is a small, but growing number of market research houses offering consumer research services. Market Truths and Repres are two such research houses using Second Life.

"The biggest advantage for market research is that companies can observe consumers using and interacting with their product," she says.

Zimmer believes that Second Life and similar 3D environments will become integrated into the way businesses operate, perform research and development, and serve and interact with customers. She encourages organisations to get in and experiment with Second Life, just as they did with websites and the internet.

Just visiting Second Life may spark some ideas, says Zimmer. However, there are some important issues that all organisations should take into account before stepping into the virtual world.

"Organisations should provide guidelines for employees' avatar profiles, and a policy about revealing 'first life' information. Consider what information may be sensitive and advise your employees about what a positive profile should include when operating in Second Life under your brand name," she says.

Using avatars can give employees the perception that they are less accountable, although they are still representatives of the brand reputation. Online management consultancy Depo Consulting offers organisations a "Beginners' Guide for Businesses", which can be downloaded in PDF format and provides a number of business-focused tips for organisations trialling Second Life.

The cultural aspect should also be taken seriously, if organisations are not to risk annoying or alienating potential customers. As such, Second Life should be considered as a sensitive and unfamiliar environment and treated in the same way as a business entering a new real-world market, such as the Far East.

Rob Enderle, head of research firm Enderle Group, urges businesses to focus on the importance of privacy and security awareness in Second Life.

Unless organisations have invested in creating secure areas - as IBM has - for internal communications or collaboration with invited guests, instant messaging conversations are open to anyone in the virtual vicinity.

"There is a risk with any new channel, and there has been [intellectual] theft in Second Life. The security aspects of virtual reality are not fully understood yet, let alone mitigated," he says.

The overall consensus, however, is to try it. No initial investment is required and it could just turn out to be as ubiquitous as the internet.

Depo Consulting's beginner's guide


Comment on this article: computer.weekly@rbi.co.uk


Read more on IT risk management