Gartner: hybrid sales shape shops
Retailers in Europe should wake up to the fact that online channels are not just about direct sales, and invest in the future by...

Download this free guide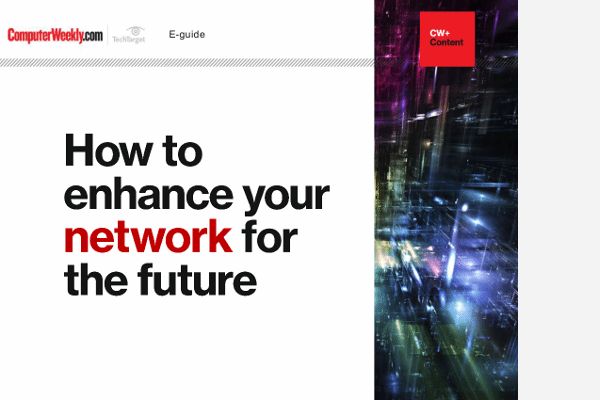 How to enhance your network for the future
Latest on networking developments and directions: NFV, self-optimising networks and IoT enabled smart cities
By submitting your personal information, you agree that TechTarget and its partners may contact you regarding relevant content, products and special offers.
You also agree that your personal information may be transferred and processed in the United States, and that you have read and agree to the Terms of Use and the Privacy Policy.

Retailers in Europe should wake up to the fact that online channels are not just about direct sales, and invest in the future by adopting a multi-platform approach. Daniel Thomas reports on hybrid commerce



Retailers should not judge the success of an online strategy on direct sales revenue alone, as the total market potential is still relatively small, GartnerG2 warned last week.

Although the analyst firm expects online sales in Europe to reach £60bn in 2002 - a 48% increase on 2001 - this will only represent 2.3% of total retail sales during the year.

Gill Mander, a retail analyst at G2, said rather than wasting resources by purely focusing their online strategy on direct sales, retailers should adopt a multi-platform approach, allowing customers to engage in "hybrid commerce". This involves the customer researching a product through one channel, such as digital TV, before buying through another channel, for example a mobile phone.

"Online strategy should go way beyond just driving people to buy online," Mander said. "The true opportunity comes from using real-time interactivity with consumers to drive customers to the most convenient sales channel for them, on or offline, and to drive loyalty, branding and customer satisfaction."

To achieve this, Mander advised, retailers must develop a focused multi-channel strategy, using the right combination of PCs, mobile devices, digital TV and the physical high street store. This, she said, will help them exploit the increasing number of people using multiple and interactive channels in the buying experience.

G2 estimates that, by 2005, 17% of online shopping will be conducted through digital TV and 10% via mobile devices, and retailers cannot afford to be left behind, said Mander.

"Linking the online channels with offline channels is the ultimate key to success and buyers will desert those companies that do not get this right," she said.

"For example, digital TV is not always the ideal medium for selling, and the limitations of the mobile phone are immediately apparent. However, each can play a vital role in improving customer relationships, branding and loyalty," said Mander.

Despite the apparent potential of hybrid commerce, most European retailers have been reluctant to develop a multi-platform approach to selling, preferring instead to concentrate on improving the PC-based Internet channel, the research by G2 has found.

"Many [retailers] have not even considered digital TV or mobile phones as part of their strategy," Mander said. "To them, digital TV costs too much for too little return, and the benefits of m-commerce, following the perceived failure of Wap, are still a mystery."

Ignorance and fear of this kind are dangerous, said Mander. "Retailers should explore the multi-platform approach, thoroughly testing it and watching how their customers use it," she said. "This is a long-term investment, but one that will definitely pay off."

Hybrid commerce success tips
G2's steps to utilising the potential of hybrid commerce:
Adopt a multi-platform strategy and convince your customers it works - it should make the buying process more convenient and experience driven
Test the new technology and watch how your customers use it
Where possible, track customers' use of each channel
Think long term. Many hybrid commerce initiatives have few immediate benefits but will generate a good return on investment if given enough time


Do not view each individual online initiative's success based on direct sales revenue alone - the benefits are more wide ranging.