Endangered species will be recorded in an online records 'ark' to preserve knowledge
The Wildscreen Trust's visual archive records the world's natural heritage.
This Article Covers
RELATED TOPICS

Download this free guide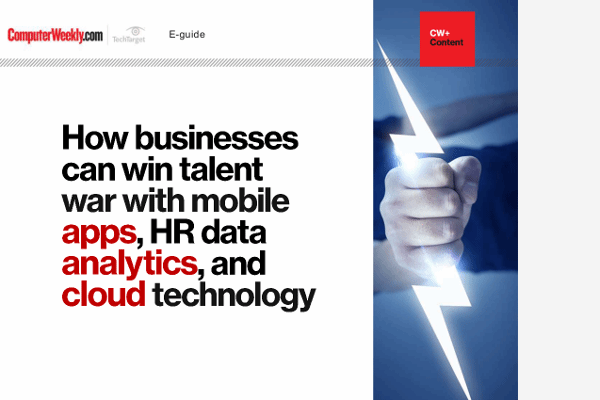 How businesses can win talent war with mobile apps, HR data analytics and cloud technology
Latest articles on HR best practices: mobile apps disrupting the annual staff appraisals; reasons for and against open-source software; and Rolls-Royce case study.
By submitting your personal information, you agree that TechTarget and its partners may contact you regarding relevant content, products and special offers.
You also agree that your personal information may be transferred and processed in the United States, and that you have read and agree to the Terms of Use and the Privacy Policy.

The Wildscreen Trust's visual archive records the world's natural heritage.



The Wildscreen Trust has recently unveiled Arkive, a global database designed to preserve images and recordings of endangered species.

The Arkive database, developed by Hewlett-Packard, creates digital profiles for thousands of species, each with up to 10 minutes of moving footage, between six and 10 still images and two minutes of audio, together with useful cross-references.

"Through our partnership with Arkive, HP has made a lasting contribution to the future of education by creating a secure and lasting home for endangered species information," said Nick Wainwright, manager of the digital media systems department at HP Labs. "Arkive will be a vital resource where everyone can learn about the importance of bio-diversity, and the research will be fully accessible to all through the internet, indefinitely."

HP Labs custom-designed a media capture system for digitising, cataloguing and tracking high-quality video, stills and audio for Arkive's records. The system is primarily a suite of web application components, designed and developed by HP Labs to encompass the stringent requirements of Arkive.

It can capture high-quality videos at 40mbps and still images of 60-100Mbytes without compression. The system also supports the capture of complex metadata, including information about the origin of the media, its content and processes used to digitise it.

Once the information has been collected by the media capture system, it is automatically moved into an HP-created media vault for preservation. This has an initial capacity of up to 74Tbytes of data, which is roughly equivalent to the amount of storage in 7,000 home computers, and is scalable to one petabyte (1,024Tbytes). The storage systems are highly robust, including duplicate hardware and multiple copies of media to be stored at multiple sites.

"We envisioned Arkive more than 10 years ago, but had to shelve it because the technology of the time could not cope. HP understood the full extent of our needs and provided a relevant solution," said Harriet Nimmo, Arkive project manager at the Wildscreen Trust.

Among the highlights of the archive are the only surviving film of the extinct thylacine (Tasmanian tiger) and the last known picture of the golden toad. Arkive will also host a UK chapter celebrating Britain's natural heritage, with almost 600 digital photographs and video footage of native plants and animals.

Despite Arkive's best efforts, records of many species are still to be located. A "most wanted" list will be included on the website.

www.arkive.org.uk
Read more on Business applications