Eat football, drink football, live networking
For the last 10 months Doug Gardner has lived, breathed and slept football as managing director of the World Cup project at...

This Article Covers
RELATED TOPICS

Download this free guide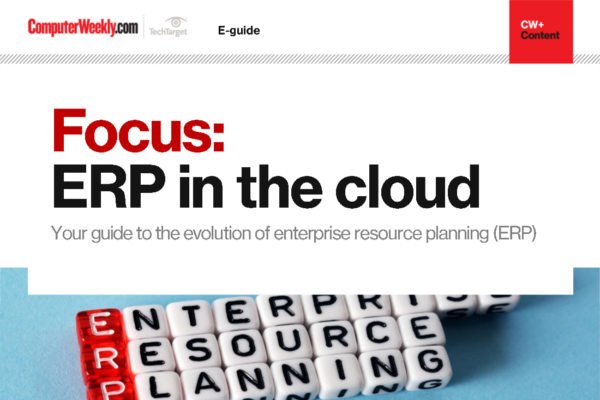 Are you keeping up with the ERP evolution?
Read about the new best practices for the ERP systems and how to tackle the growth of ERP integrations.

For the last 10 months Doug Gardner has lived, breathed and slept football as managing director of the World Cup project at network firm Avaya.



Gardner is managing one of the world's most complex network infrastructure projects - and one which is vital to all football fans.

His team of 214 Avaya staff and 300 business partners are working round the clock during the Fifa World Cup to ensure live data including scores, results, game statistics, commentary and other information is distributed to the International Media Centre (IMC).

To minimise the risk of being offline Gardner needed to create back up networks for each stadium. "Every stadium has dual redundant networks," he says. Network connections at opposite ends of each stadium pass match data though two independent telco exchanges into the IMC.

Testing has been performed on a grade scale with the network infrastructure for the IMC and three stadiums being recreated on a test setup in Seoul and Tokyo. "We revved up the applications and performed load testing," he says, to ensure the network would cope with bandwidth demands. Gardner took the data collected from France 98 and ran it through the setup, playing out virtual football matches, to see how the network would cope.

"Our network is twice the size and more complex than France 98," Gardner says. Data collected from the matches will be analysed after the games. "This is a great opportunity to collect information on how [network] pipes perform," he adds.

Along with the equipment test, Gardner needed to be confident his team would be able to cope with any extreme circumstances, such as attacks from hackers. Without warning his staff, he invited global technology services company SchlumbergerSema to conduct a series of intrusion tests. Following the tests he tweaked the staffing set-up to ensure staff handled network problems in a way that would reduce the chance of any disruptions.

So has it all been worthwhile? For Gardner the chance to go to the England versus Argentina match on 7 June means for him the answer is definitely "yes". He only hopes that England's performance will prove as solid as the network which will relay the results.
Read more on Business applications