ECDL exam achieves 95% satisfaction rate
A study of people taking the European computer driving licence (ECDL) end-user qualification shows that 80% take the exam for...

Download this free guide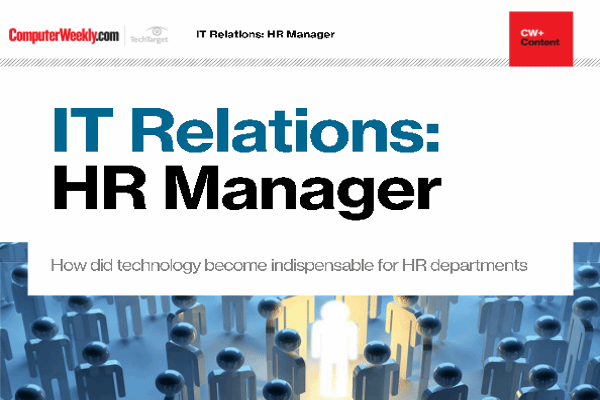 How did technology become indispensable for HR departments
HR and IT departments have begun to work closely together over the last few years. While HR historically has often received limited attention, companies now understand the key role the department plays in the business.
By submitting your personal information, you agree that TechTarget and its partners may contact you regarding relevant content, products and special offers.
You also agree that your personal information may be transferred and processed in the United States, and that you have read and agree to the Terms of Use and the Privacy Policy.

A study of people taking the European computer driving licence (ECDL) end-user qualification shows that 80% take the exam for reasons directly related to their work, and 95% are satisfied with the result, writes John Kavanagh.



Almost 40% take the qualification to help them do their current job more efficiently, 22% want to get promotion or find a new job, and 22% choose the ECDL because their employer encourages or asks them to do so.

The figures are from a survey of 10,000 of the 400,000-plus people who have registered for the ECDL in the UK. The survey also shows that the qualification has achieved a 95% user-satisfaction rate.

Pete Bayley, ECDL director at the BCS, which runs the scheme in the UK, highlights the fact that the main initiative for enrolling and gaining the qualification comes from individuals. "This reflects the disappointing attitude to improving employee computing skills and expectations of certification still adopted by UK companies," he says.

Bayley also notes that individuals are overwhelmingly positive about the qualification. "Apart from the gratifying 95% satisfaction rating, almost two thirds of those polled chose the ECDL because of its broad recognition as a computer skills qualification," he says. "In addition, 97% said they would recommend the ECDL to family, friends and colleagues."

Another factor in the success of the qualification is its relatively low cost. "Significantly, 89% of people paid less than £100 to complete the ECDL and qualify," says Bayley. "The ECDL has therefore proved its broad appeal and affordability to those wishing to gain recognised computer skills qualifications."

The survey found that 87% of those questioned were interested in an ECDL advanced qualification. The first two ECDL advanced modules, in word processing and spreadsheets, were launched recently, and more than 1,000 certificates have already been awarded.

Some major employers, including the NHS, IBM and the Bank of England, are adopting the ECDL as a standard in the UK, which has now become the country with the biggest take-up of the qualification.

ECDL modules
Basic

Basic concepts of IT


Using the computer and managing files


Word processing


Spreadsheets


Databases


Presentation


Information and communication.
Advanced

Read more on IT jobs and recruitment