E-business services: Keeping customers unsatisfied
After a decade which is supposed to have transformed the concept of customer service, why are so many companies so obviously...
This Article Covers
RELATED TOPICS

Download this free guide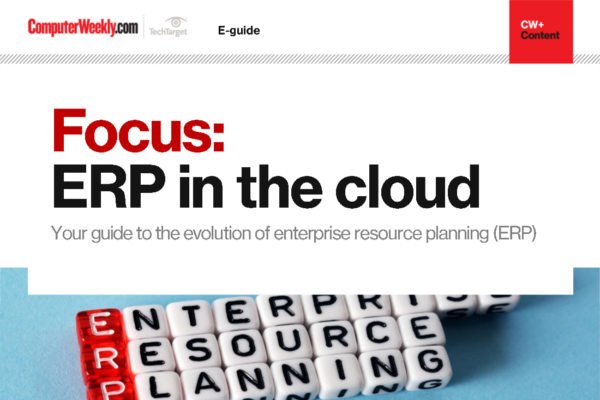 Are you keeping up with the ERP evolution?
Read about the new best practices for the ERP systems and how to tackle the growth of ERP integrations.
By submitting your personal information, you agree that TechTarget and its partners may contact you regarding relevant content, products and special offers.
You also agree that your personal information may be transferred and processed in the United States, and that you have read and agree to the Terms of Use and the Privacy Policy.

After a decade which is supposed to have transformed the concept of customer service, why are so many companies so obviously using the Internet as a first line of defence against their customers?



Where customers are concerned, thinking outside the bunker mentality is something that most companies using the Web could benefit from. I am thinking particularly of BT.

Not so long ago, I described that great company as making a "virtue out of mediocrity", and my own recent experience of dealing with the apparent disconnection between Web page and customer service centre has done little to change my opinion.

The key expression is "Customer Relationship Management" (CRM).

The arrival of the Internet was supposed to make the experience of dealing with any company, large or small, bricks or clicks, a more immediate, personal and satisfactory experience, or so we thought.

However, the reality is somewhat different, as most of us know from bitter experience. Half of the UK's 23 million adults have used the Internet at some time and 35% of those have bought something. But the process of dealing with larger organisations has not changed that much, regardless of whether they have a Web presence or not.

In my case, attempting to navigate the unfriendly seas between BT Connect's Web page and its customer service call centre proves this, as I try to follow the Web-based instructions to migrate from Surftime to one of the new and confusing flavours of BT Connect Anytime.

As I write, my account no longer accepts its password and BT's public relations agency is working hard to discover why no one in the organisation seems willing or even capable of taking responsibility for the problem. At least I can escalate the complaint, but the ordinary customer is rarely so lucky.

With such impressive resources and so much technology, how can such giants fail so miserably? You cannot simply place a Web page in front of a call centre and expect some kind of magical e-business transformation in return.

Back office and customer data need to be smoothly integrated processes, rather than simply having the customer passed to an apparently faceless call centre operation - a single point of failure, incapable of seeing beyond its limited remit. CRM companies have being saying this for years and the message is obviously not getting through.

While many businesses may now think progressively and flexibly, they remain in the minority. Too many large companies have not left the command and control model of the economy behind them and maintain the view that the call centre's purpose is to hassle the customer while the Web site keeps them at arm's length.

Sadly, all the signs point to technology being most commonly applied in an attempt to drive down the transactional costs of business rather than as the answer to failing levels of customer service. Will the arrival of a brave new world of Web services make things any better? I doubt it.

Simon Moores is chairman of the Research Group
Read more on Business applications