Computer Weekly's essential gadget guide
Whether you are off to Marbella or Margate for your holiday, chances are you will be taking a gadget with you. You may get to...
Whether you are off to Marbella or Margate for your holiday, chances are you will be taking a gadget with you. You may get to grips with the latest business device, or just invest in a fun contraption. Either way, Alex Banks guides you through the latest gizmos.

Blackberry £439.00

Why not spend the summer lull getting to grips with this year's must-have business gadget?

Already a massive hit in the US, the Blackberry has also established a sizeable fanbase on this side of the pond.

The Blackberry is a handheld, wireless e-mail and SMS system, able to send and receive files and e-mails over a comparatively long range.

Using GPRS, the device has an "always-on" connection and so can receive e-mails at any time. This greatly improves on previous, similar devices and allows further freedom in sending and receiving e-mails. A voice-activated option is expected soon.
www.pcw.co.uk


Chilli Egg £99.95

Arguably the coolest fridge available (figuratively speaking), the Chilli Egg is 45cm high and has space for six bottles of beer.

Why it is shaped like an egg nobody seems to know, but this little beauty not only keeps your drinks cool, it can also be converted to a food warmer to keep those pies piping hot when the British weather reverts to normal.

Powered by mains electricity but also able to run from a car cigarette lighter, the Chilli Egg is fully portable and is ideal as either a wine chiller for your summer picnics or to keep your takeaway warm on the way home.
www.boysstuff.co.uk


Portable DVD player and TV £349

The summer holidays are always a good time to catch up on the movies you have missed, so why not invest in this gadget, which gives you a personal widescreen DVD cinema wherever you go.

Not much bigger than a book, the high-tech Orbit DVD 768 not only plays DVDs, music CDs, MP3s and VCDs, but also functions as a portable TV.

So whether it is Lord of the Rings, Matrix Reloaded or plain old Eastenders, you will be able to view them all to your heart's content.
www.allcam.biz


Seascooter £399

If the idea of creating your own James Bond fantasy gets you all hot under your wetsuit, the Sea-Doo Seascooter with its sleek, compact and lightweight design is definitely for you.

Take the strain out of swimming, snorkelling and diving by gliding through the water in total comfort at 2mph and at depths of up to 65 feet.

It also comes complete with a fully rechargeable battery that will last for one hour.
www.alt-gifts.com


Panic Button £2.99

If in doubt, panic! Or reach for the Panic Button - a fun, if rather pointless, addition to everybody's desk.

Of course, it does not do anything, but you feel a lot better having a button to press when everything goes wrong.

Stick it on your laptop keyboard, your ironing board, even your Chilli Egg fridge, and get instant peace of mind knowing you have something there to release that pent-up anger.

Buy for cheap laughs and IT-related stress relief, but do not expect miracles.
www.iwantoneofthose.com


Apple iPod MP3 player 249.00

If music be the food of love, you might be in danger of gorging yourself on the new wafer-thin iPod.

Weighing less than two CDs, it holds 7,500 songs and downloads music at blazing speeds.

The iPod lets you record songs to CD and arrange your playlists so you can wile away the hours listening to Mungo Jerry harmonising "In the Summertime", followed by "Walking on Sunshine" by Katrina and the Waves. You might even decide to round it off with a digital version of our Cliff's "Summer Holiday".
www.apple.com/uk


Finepix F700 zoom digital camera 499.00

Make use of Fujifilm's Finepix F700 special high-fidelity photography technology this summer. This camera uses two light sensors per pixel, which allows it to almost perfectly capture the surrounding lighting.

It boasts a massive six million pixels and a picture quality that digital camera fans have been crying out for.

And when you get back into the office you can download your snaps as screensavers to remind yourself of what a great time you had.
http://camerashop.itssystems.co.uk


Memo recorder £89.99

The best ideas always come to you when you least expect it. You could find yourself relaxing on a beach, 1,000s of miles away from work and "Eureka"!

But how do you ensure you remember your brainwave on your return? Do you scrawl notes in the sand, write it on the back of a postcard and post it home, or do you calmly press the record button on your dictaphone?

The ergonomic Olympus V-90 handheld voice recorder may be a good choice. Weighing in at less than two ounces and holding up to 90 minutes of recording, it is unintrusive and capable of storing the most longwinded of ideas.
www.dealtime.co.uk


DV2000 video camera £99.95

The same size as a packet of cigarettes but without the health risks, this pocket-sized digital video camera received rave reviews from the Computer Weekly office.

The tiny package features a digital video camera with TV playback and adjustable digital zoom functions which doubles as a PC camera.

There is also an integrated 1.5inch colour TFT LCD screen, allowing you to review your images before shooting or playback. Other functions include a night shot option and a 10-second self-timer.

While the picture quality on the TV playback is not the best, the DV2000's magic is in its size and versatility. It slips easily into a pocket or bag so you can take it anywhere and have it on-hand to capture those unexpected special moments.
www.boysstuff.co.uk



Desktop air conditioner £19.95

The desktop air conditioner is a lot more effective than those little fans you had at school - this is a proper personal cooling system, ideal for use at work when you find yourself overheating.

It uses tap water rather than chemicals, making it environmentally friendly, simple to use and economical, running off just two D size batteries.

Fill the bottle provided with water, freeze it and then place it in the conditioner's chamber. When you switch the power on you get a cool, fresh breeze delivered noiselessly so as not to disturb colleagues.

This summer when the heat goes up, prepare to have the hit of the office on your hands as everyone else watches in sweltering envy.
www.boysstuff.co.uk

Download this free guide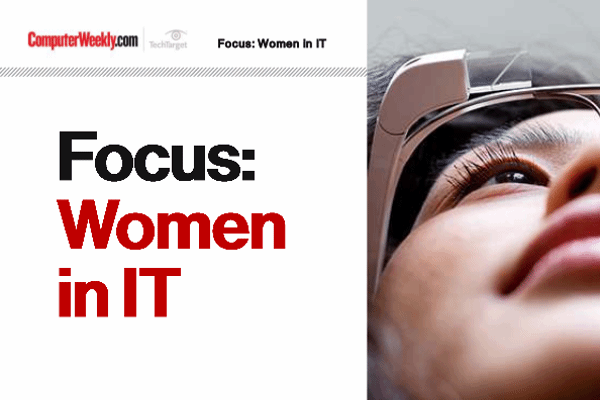 Shifting the landscape of gender and diversity
The number of women in tech in Europe is an average of 16%. This guide offers a collection of articles highlighting some of the prominent issues surrounding increasing the number of women in the IT industry.
By submitting your personal information, you agree that TechTarget and its partners may contact you regarding relevant content, products and special offers.
You also agree that your personal information may be transferred and processed in the United States, and that you have read and agree to the Terms of Use and the Privacy Policy.
Read more on IT jobs and recruitment