Case Study: Quantum Atlas II
The Web has sparked a new era in the photographic arts. The ZoneZero website delivers a unique view using Quantum Atlas II drives
This Article Covers
RELATED TOPICS
The Web has sparked a new era in the photographic arts. The ZoneZero website delivers a unique view using Quantum Atlas II drives
Is it still art if no one can see it? Or touch it? Or hear it? For years that problem has plagued the creative arts. But with the advent of the World Wide Web, barriers between artist and audience have tumbled, and Pedro Meyer has helped by giving a push.

Download this free guide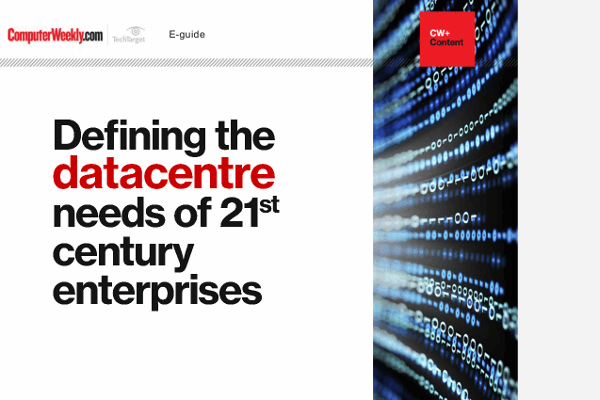 Defining the datacentre needs of 21st century enterprises
A collection of our most popular articles on datacentre management, including: Cloud vs. Colocation: Why both make sense for the enterprise right now; AWS at 10: How the cloud giant shook up enterprise IT and Life on the edge: The benefits of using micro datacenters
By submitting your personal information, you agree that TechTarget and its partners may contact you regarding relevant content, products and special offers.
You also agree that your personal information may be transferred and processed in the United States, and that you have read and agree to the Terms of Use and the Privacy Policy.

Meyer is a photographer, dedicated to creative exploration, and has long regarded the advent of the Web as a new dawn. No longer would artists have to bog themselves down with business and commercial considerations ( now they could bypass those issues entirely. The Web promised a world of unlimited artistic expression and creative freedom ( and all you needed was the right equipment. ZoneZero.com is Meyer's own artistic forum: a website devoted to bridging the gap between analog and digital imaging. "We are bringing a large community of people ( both the viewers and the artists being exhibited ( closer to what the digital era can bring them," Meyer explains. "In many ways this is an educational experience. The majority of the artists we have shown get to see their work for the first time in ways they had not previously envisaged. The viewer, likewise, is exposed both to work they might not have seen before and all its contents ( and in parallel, they are also confronted with a new way of looking at art." ZoneZero has high artistic standards. "We have writers and we have all sorts of artists from documentary photographers to strictly digital artists. They all blend together around a very strict selection of work, that has to meet the highest standard of international quality. It is no surprise that the majority of the artists shown are well-known figures in the world of photography." ZoneZero's technical standards are equally high. Only the finest digital imaging and data storage technology will do. Artists, after all, prefer to focus on art, and not on fiddling with a faulty hard drive. Meyer knows his Quantum drives will work all the time, every time. Two of his computers are equipped with internal Quantum drives and both have proven absolutely reliable. "They are just there," observes Meyer. "And I certainly never gave them a second thought." No crashes, no failures, no tinkering ( just rock-solid reliability. And that's just as true of the two Quantum Atlas 9Gb drives used for image storage. The Digital Age of Art isn't about computers, after all ( it's about artists reaching new audiences with new techniques. And Quantum's helping to keep that "big picture" in mind. Compiled by Ajith Ram (c) 1999 Quantum Corporation