Case Study: IBM PC Server 704
Choosing a server is one of the most important decisions any company can make, it determines its effectiveness, efficiency and...
This Article Covers
RELATED TOPICS

Download this free guide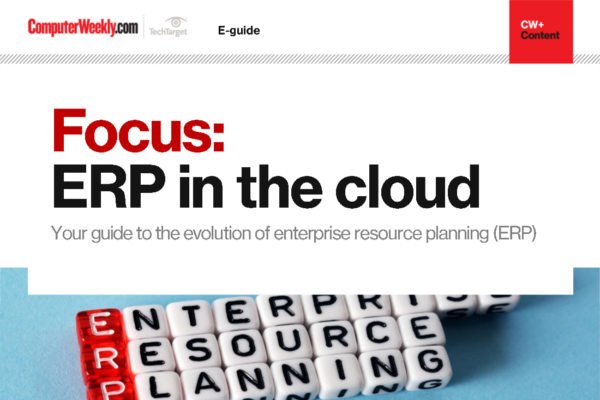 Are you keeping up with the ERP evolution?
Read about the new best practices for the ERP systems and how to tackle the growth of ERP integrations.
By submitting your personal information, you agree that TechTarget and its partners may contact you regarding relevant content, products and special offers.
You also agree that your personal information may be transferred and processed in the United States, and that you have read and agree to the Terms of Use and the Privacy Policy.

Choosing a server is one of the most important decisions any company can make, it determines its effectiveness, efficiency and productivity of a company





IBM PC Server 704s keep Grammer AG in the driving seat

To keep pace with new and highly demanding applications to better run their (just In Time) JIT production schedules, improve their response rates and better service their customers, Grammer AG turned to the powerful IBM PC Server 704. Grammer AG, based in Amberg, Germany, has implemented applications such as SAP R/3, Oracle and Microsoft Office running on a Microsoft Windows NT Server platform to drive its business intelligence solution. Leaders working with leaders Renowned for technological excellence in ergonomic seating solutions, Grammer AG is a worldwide manufacturer in the design industry. Working with leading motor companies, Grammer AG's seating products are used in many areas: cars, trucks, buses, tractors and building machinery - it has even supplied seats for the new German ICE high-speed train. Most major motor and utility vehicle manufacturers have implemented a Just In Time (JIT) production schedule strategy and Grammer AG turned to IBM to compete with its competitors. IBM PC Server 704 systems running Microsoft Windows NT with SAP R/3 were rolled out to meet customer requirements and to improve Grammer's internal operations and processes. Until recently, a mainframe system sat at the heart of Grammer's IT infrastructure, running a Production Planning System (PPS) application and other applications for accounting and human resources. Although Grammer had been very satisfied with this system, it was impossible to reengineer it to include the new, complex enterprise resource planning applications that were needed to meet the demanding JIT requirements. Additionally, with the need to adapt to the European Monetary Unit (EMU) in 1999 and the Year 2000 issues to be faced, Grammer knew that it was time for a technology overhaul. Enter IBM PC Server Systems and SAP R/3 Gunnar Blodig, IT manager at Grammer AG, set very high standards for the new hardware. It had to offer not only a high level of performance, power and integration, but it also supports the mission critical SAP R/3 applications essential in meeting the company's objectives. Grammer's complete deployment combined 13 IBM PC Server 704 systems running Microsoft Windows NT Server, SAP R/3 and various software applications. Reliability and manageability were critical for success. IBM's high performance Serial Storage Architecture (SSA) hard disk storage and the IBM PC Server 704's proven track record were determining factors in Grammer's decision to revamp its technology. The IBM PC Server 704 offered a strong platform for Grammer to build its application-serving environment while SAP R/3 made the most sense when it came to the best plan for its business. "We were looking for something to cover all fields such as commercial applications, human resources, or PPS throughout the whole company. International support for all components was very important to us, because we are a presence in every part of the world," Blodig explains. SAP R/3 will allow Grammer to meet the demanding universe of close cooperation with motor vehicle manufacturers and integrate the flow of data and information throughout its worldwide operating group via datamining, datamarts and datawarehousing. The best choice Grammer AG's choice to implement an IBM solution was reinforced by its systems integrator - Memorex Telex. "(The team at) Memorex Telex was very clear in its endorsement of IBM. We compared the hardware against benchmarks that we had derived from the host-centered (mainframe) world, and the IBM PC Servers were unequivocally the best. We asked other vendors for equally powerful hard disks, and some said that such fast hard disks were not available on the market." In addition, the implementation has been a favourable learning experience for the Grammer AG information technologies team, "We are building the new IT infrastructure using our experienced mainframe people and they show terrific motivation and involvement. They are looking forward to the new world, because it's a new future for them, too. We rely upon IBM as part of that team. We know IBM, we know their people and together we always find a way of getting things done." After Grammer's complete rollout of the SAP logistics modules, scheduled for 3rd Quarter 1998, nearly 500 IBM personal computers will be connected to the network. At that point, system fine-tuning will be conducted to enhance system resiliency and implement Microsoft Cluster Server software. Mike Burkitt
Read more on Business applications