Case Study: 3Com's AccessBuilder 4000 remote access server
AccessBuilder's increased network connectivity made an impression on international printer manufacturer Lexmark
AccessBuilder's increased network connectivity made an impression on international printer manufacturer Lexmark
Formed in 1991 as a spin-off from IBM, Lexmark International has since become a highly successful, independent developer and maker of laser and ink jet printers, large-scale commercial wire-matrix printers and associated supplies. Lexmark's largest manufacturing facility is located in Lexington, Kentucky. The company has additional plants in Colorado, Mexico, France, Scotland and Australia. In 1995, company revenues were approximately $2.2 billion, of which 40 per cent came from sales outside the United States.

Download this free guide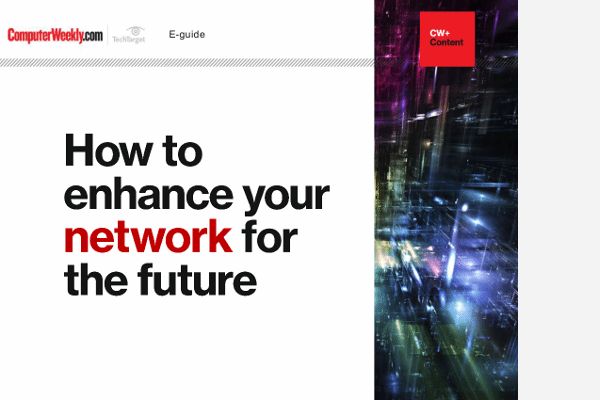 How to enhance your network for the future
Latest on networking developments and directions: NFV, self-optimising networks and IoT enabled smart cities
By submitting your personal information, you agree that TechTarget and its partners may contact you regarding relevant content, products and special offers.
You also agree that your personal information may be transferred and processed in the United States, and that you have read and agree to the Terms of Use and the Privacy Policy.

The company's 7,500 employees manufacture and sell Lexmark products in more than 100 countries worldwide. According to Jeff Harris, advisory programmer of telecommunications, nearly 25 per cent of their workforce required wide-open remote network access. This requirement was the result of several familiar developments in the Lexmark work model which included an international sales force requiring full-time network access; working executives and network administrators requiring a means of after hours communication; and the emergence of a small but growing contingent of telecommuters. Previously, the company's primary remote access application was via Lotus Notes, with users dialling in using TCP/IP to read mail and assemble reports from data stored on mainframe AS/400s and RISC 6000s. In Lexmark's search for a remote access solution, the basic necessity was a device with multiple asynchronous ports capable of handling multiple concurrent remote sessions. The company also sought a versatile platform that could support its Banyan VINES infrastructure, now being transitioned to Windows NT. AccessBuilder offered server-based security that integrated with Lexmark's VINES and Sun host infrastructure. AccessBuilder's primary operating system is Windows, though Harris noted that the software supported sessions from users with OS/2 and Windows 95 equally well ( and without the need for adjustment. "We have not had to touch the AccessBuilder for any reconfiguration to handle the different operating systems. The administration is very easy ( it sets up quickly and simply." Support for Token Ring also was a priority and 3Com's AccessBuilder delivered on all counts. With a small information systems staff managing the entire Lexmark remote access service, ease of administration and strong, uncomplicated security controls were essential. "There definitely had to be strong security features, and 3Com had them," Harris said. "And we found that the AccessBuilders could be administered globally and easily." In the Lexington data centre, Lexmark installed a series of AccessBuilder 4000 chassis; adding modules and chassis as demand grew. Most of these centrally located AccessBuilder 4000s were populated with analogue modules to handle ordinary dial-up access. However, in order to provide particularly demanding users with extra bandwidth and faster response times, Lexmark launched an initiative to install one or two four-port ISDN modules in certain AccessBuilder 4000 chassis. Harris noted that the local carrier 's flat rate pricing made ISDN an attractive option for Lexmark in the vicinity of its headquarters. Other AccessBuilder 4000 remote access servers had been placed in manufacturing sites in Colorado, France, Australia, Scotland and at their Canada sales office. "Initially, people were dialling in from all over the world to Lexington. We're trying to give them more localised access, because our network pretty much spans the globe." Harris notes. As Lexmark's volume of remote network traffic and users has grown ( and the demands on its remote access infrastructure have risen ( the company's network access team were also impressed with the company behind the AccessBuilder 4000. "The support has been excellent," Harris said. "We've developed a good rapport with the support people whenever we've needed help." Fortunately, Harris reported, Lexmark hasn't had much cause to seek that support since it installed its fleet of AccessBuilder 4000 access servers. "Most of all, our AccessBuilder 4000s are dependable," Harris remarked. "We power them up and leave them running for months, which is amazing. We feel we made a very good choice." The configuration that preceded the AccessBuilder installation permitted only terminal access to the mainframe, limiting remote users to legacy applications and providing no access to the growing body of client/server applications such as email. Today, users enjoy transparent access to the entire range of central resources, from mainframe to host to server ( with a familiar interface that makes being productive away from the office easier than ever. Mike Burkitt (c) 3Com Corporation 1996