Boot camp offers IT exams at the double
Imagine a boot camp full of ITers. The regime is 24x7, standards are high and there is no fraternising with anyone from the...
This Article Covers
RELATED TOPICS

Download this free guide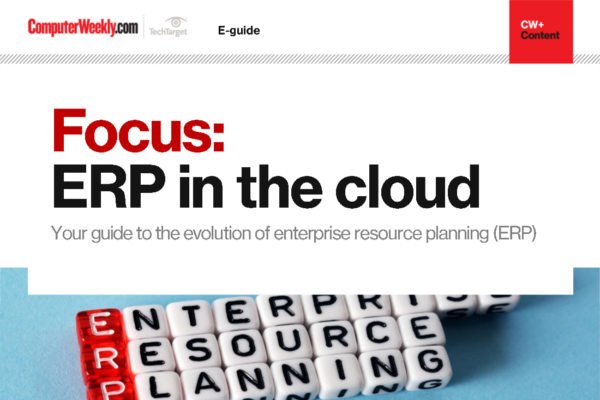 Are you keeping up with the ERP evolution?
Read about the new best practices for the ERP systems and how to tackle the growth of ERP integrations.
By submitting your personal information, you agree that TechTarget and its partners may contact you regarding relevant content, products and special offers.
You also agree that your personal information may be transferred and processed in the United States, and that you have read and agree to the Terms of Use and the Privacy Policy.

Imagine a boot camp full of ITers. The regime is 24x7, standards are high and there is no fraternising with anyone from the outside world. The emphasis is not on physical prowess but on successfully gaining IT qualifications through accelerated learning, writes Nathalie Towner.



Training Camp UK is a total immersion centre for ITers who want to gain their qualifications in the shortest time possible. The training camp concept is already well established in the US, and after running a pilot for several months the first UK centre was officially opened in January.

The camp offers a range of accelerated courses including Microsoft certified systems engineer (MCSE), Microsoft certified systems administrator (MCSA), Microsoft certified database administrator (MCDBA) , A+/Network+, Cisco certified network associate (CCNA), security and Linux.

Study is very intense. MCSE students can achieve accreditation in two weeks instead of the usual six - but they have to be prepared to work for it.

The students arrive at the training centre in Oxfordshire on Sunday night and do not leave for 14 days.

In this time they have to sit through more than 170 hours of tutorials.

"There is a real school of thought for accelerated learning," says the centre's co-founder Robert Chapman. "We applied the techniques to IT and found that it worked. The principle is the same as when you learn a language. I did French at school twice a week but I am not remotely fluent. If I had lived with a French family for three months I would have progressed much more quickly."

Classes have a maximum of 14 students who are bombarded with up to 15 hours of teaching a day. Each class also has a dedicated tutor who is available 24x7.

The format of the teaching is varied during the day to help the students remain receptive. "There are lectures in the morning and we also get them to talk about the problems. In the afternoon they are guided through work in the labs and in the evenings everything is summarised and there is a group discussion," says Chapman.

Of course, there is still the small matter of sitting the exams. Qualifying for the MCSE involves sitting seven different exams; students can sit them at whatever time they wish but most opt for late afternoon or evening. Others have chosen to do them at 6am.

Not everyone is suited to this type of intensive learning and prior knowledge of the subject is essential to get on the course.

"This is not about giving people a brain transplant," says Chapman. "You have to have experience, aptitude and have the right frame of mind, these certificates are not a substitute for experience."

Stuart Fraser, IT director at security firm DNS did his MCSE 2000 at Training Camp UK. He was attracted by the prospect of getting the qualification done and out of the way as quickly as possible. "Ordinarily, there was no way I would have had the time to read the books and sit the exams," he says. "If I had been doing it by self-study it would have taken me six months.

"You have got to know what you are talking about to start with though. You must understand the technologies and have a reasonable background in the area."

Fraser was a bit apprehensive before going on the course, especially as a colleague who had already attended told him that she had frequently been working until 1am. "You do live, breath, eat and drink IT, but I did find the time to go down the pub most nights," he says. "I found 12 hours a day quite enough."

www.trainingcamp.co.uk
Read more on Business applications