Amateur hackers expose insecure wireless LANs
The insecure nature of wireless security has been highlighted by a global demonstration illustrating the ease with which such...

Download this free guide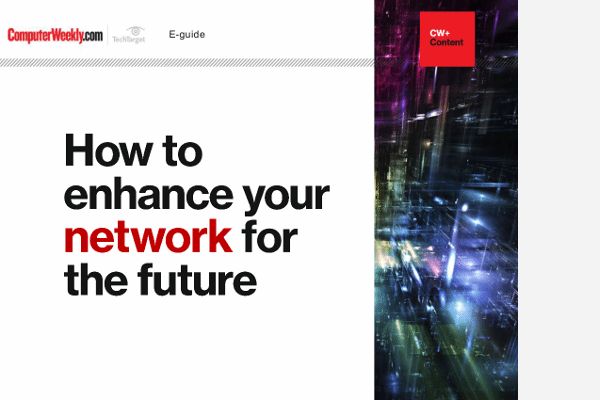 How to enhance your network for the future
Latest on networking developments and directions: NFV, self-optimising networks and IoT enabled smart cities
By submitting your personal information, you agree that TechTarget and its partners may contact you regarding relevant content, products and special offers.
You also agree that your personal information may be transferred and processed in the United States, and that you have read and agree to the Terms of Use and the Privacy Policy.

The insecure nature of wireless security has been highlighted by a global demonstration illustrating the ease with which such networks can be accessed.



Amateur wireless LAN sniffers detected hundreds and potentially thousands of insecure business and home industry-standard wireless LANs in North America and Europe during the past week, in an electronic scavenger hunt dubbed the "Worldwide Wardrive".

Security analysts and wireless LAN industry executives said the results of the week-long Worldwide Wardrive indicate that many wireless LAN users still fail to use the most elementary form of security to protect their systems.

The Worldwide Wardrive was an exercise in detecting wireless LANs using free software called NetStumbler. While the demonstration was conducted by people who describe themselves as hobbyists, analysts warned that malevolent hackers and industrial or foreign espionage agents could easily exploit the holes found.

According to analysts, home users had the least secure wireless LANs but the hobbyists also detected hundreds of potentially vulnerable corporate or government networks.

Part of the problem concerns the Service Set Identifier (SSID), an identifier of up to 32 characters continuously transmitted by an 802.11b or Wi-Fi access point device.

Brian Grimm, a spokesman for the Wireless Ethernet Compatibility Alliance, a wireless LAN industry trade group said: "Everyone should turn off their SSIDs." If it is switched on a hacker can very easily detect the presence of a wireless LAN.

Grimm said enterprises should beef up their security with virtual private networks and filtering of Media Access Control (MAC) addresses. Each piece of hardware on a network has a unique MAC address, and filtering these addresses reduces the possibility of a hacker mapping and penetrating a network.

The large number of insecure LANs detected during Worldwide Wardrive week should serve as a wake-up call to corporate IT departments, said Chris Kozup, an analyst at Meta. "The enterprise needs to be taking a more activist approach to wireless LAN security," he said.
Read more on Wireless networking