99% favour classroom learning
To deliver best value to the business IT managers must keep staff skills up to date with regular training. Roisin Woolnough looks...

Download this free guide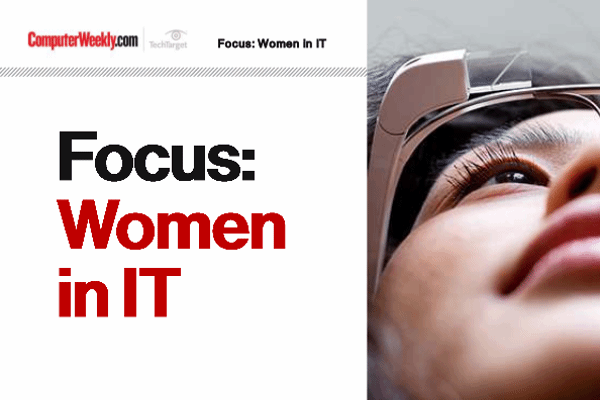 Shifting the landscape of gender and diversity
The number of women in tech in Europe is an average of 16%. This guide offers a collection of articles highlighting some of the prominent issues surrounding increasing the number of women in the IT industry.

By submitting your personal information, you agree that TechTarget and its partners may contact you regarding relevant content, products and special offers.

You also agree that your personal information may be transferred and processed in the United States, and that you have read and agree to the Terms of Use and the Privacy Policy.

To deliver best value to the business IT managers must keep staff skills up to date with regular training. Roisin Woolnough looks at the options



The good news for IT directors looking at training possibilities is that there is so much choice these days. The bad news is that this can make it harder to decide what training method should be used. Do you go for traditional classroom-based training where an instructor guides students through what they need to know, or would it be more appropriate to deploy an e-learning solution so students can learn when, and in a way, that is most convenient for them?

As always, there is no one simple answer. What companies and training organisations are realising is that the best solution is often a combination of delivery methods tailored to the company's requirements. "If I were to take one message to the world about modern training, it is that you should have a variety of methods," says Mark Frank, e-business principal for learning at IBM. "We are learning that it's important to get a blend."

Cost is a major factor when evaluating training requirements. This is particularly true in the present climate, when everyone is cutting back. Training is usually one of the first budgets to come under attack when times are hard, with companies often reducing the number of courses on offer or looking at cheaper ways of delivering information.

Employers are increasingly reluctant to send staff off on courses - particularly if it requires international travel - if the material could be modified to enable people to learn at their own desks instead. "Because of the current economy, people are not being able to travel so much, particularly internationally," says Gerry Dodd, business development director at project management training company, PMProfessional Learning. "Employers want people in the office, earning money and are less keen on sending people away on a course for five days."

But it should not be a purely financial decision. Managers need to look at all of the issues surrounding training, taking into account individual and corporate needs, what they would like to come of it and how different methods could be used to complement one another.

Classroom-based training
Despite much hype about e-learning taking over from classroom-based learning, traditional instructor-led training still remains the preferred option. When a survey into training delivery methods was carried out in 1999 on behalf of the IT Skills Research Panel, it found that instructor-led training comprised 82% of learning. Jeremy West, e-learning business manager at Sun Educational Services UK, followed the survey closely and says the IT Skills Research Panel predicted this figure would be down to 69% by the time they did the survey in 2001. "But when it was measured this year, 99% of them said their classroom training had gone up during the past two years," says West.

In 2001, 92% of respondents were using instructor-led training, but not necessarily at the expense of other forms of learning. "All types of delivery methods appear to have increased in popularity. E-learning is gaining acceptance, but is not being used to replace the traditional classroom," says West.

The enduring popularity of instructor-led training lies primarily in the fact that students can share ideas and information, feeding off one another's and the instructor's knowledge. It is particularly appropriate where the learning material is complex and multi-faceted. "It is good where the topic isn't black and white and you need a debate," says Dodd. Help is also immediately at hand if students encounter any problems.

Paul Butler, chief executive at training company KnowledgePool, says there is no substitute for classroom interaction and students apply themselves better in a classroom situation. "The student is more likely to be effective in a time perspective in a controlled environment," he says.

It depends very much on the nature of the course and obviously anything to do with soft skills, such as chairing meetings or management courses, are best done face-to-face.

Cost is the big handicap here. "It does tend to be the most expensive option as the training centre has to pass on all the costs of running the centre to the client," says Butler. Employers also have to fork out to get candidates to the course. Flying pushes costs up dramatically, particularly internationally. Then there are hotel and associated living costs to consider. What troubles employers most about sending staff away on a five-day course though, is the lost working hours. "The biggest cost is often actually the student's time," says Frank.

Instructor-led training is generally scheduled far in advance and might not coincide with when the student actually needs to learn the skills, which can be a significant downside to this method of training. "If you take Java education, for example, if you don't use it for a month or two, then over half of what you've learned will be wasted," says Frank.

E-learning
There are many components to e-learning. It can entail sitting in front of a PC at work or home, plodding through courseware, attending a Web lecture, online class or debate, and so on. E-learning has not revolutionised the training industry as some pundits predicted, but is rapidly growing in acceptance.

One of the biggest advantages of e-learning as a corporate concern has to be the cost savings. IBM claims to have saved $200m (£133.4m) as a result of e-learning programmes. "About four years ago I was involved in the first wave of e-business training for staff, when we had to make sure that all our customers knew what was happening," says Frank. "We had to train close to 100,000 people in about three months. With the sheer scale and speed with which things needed to be done, there was no alternative but e-learning. If we had done it in a classroom, we would have required seven jumbo jets to get everyone there."

As increasing numbers of individuals and companies are dispersed around the world, remote learning is becoming more popular, although it is still not generally deployed in the UK. "Remote learning is undoubtedly taking off, but I wouldn't say it is common," says Frank. "It is more common in the US but will start speeding up over here in the next few years. With the growth of wireless technology and remote workforce, it will be harder to get [students] into a classroom and remote training will become more appropriate."

With e-learning, the idea is that people can learn when they want, where they want. If skills are needed for a particular project, they should be able to use e-learning to acquire them, rather than wait for the relevant classroom course to come round. The immediacy of e-learning is a major benefit, enabling individuals and companies to schedule learning at their convenience.

Updating courseware is also a lot cheaper and quicker than overhauling instructor-led training material, which is another cost saving.

One of the major problems of e-learning is whether or not students accept it. "You must not force people to use e-learning," warns Terry Watts, chief operating officer at the E-Skills NTO. "The cultural change is as important as making the technology available."

IT infrastructure is another issue, particularly for companies with a substantial remote workforce. Companies have to make sure they can support online students before embarking on any modules. "If you are using e-learning where broadband isn't available, or if someone is working from home, then you may want to stick it on a CD-Rom instead. The good thing about e-learning is that it's interactive," says Watts. "The bad thing is that it needs lots of bandwidth."

The CD-Rom never really took off as a training tool and now that more interactive ways of learning are available, it has become less attractive. It is good when employers want to provide a reference tool, however, when information changes, CD-Roms quickly go out of date and are expensive to replace. "CD-Roms are a bit middle-of-the-road," says Dodd. "If you're sat at a PC and in front of the Web, then why use a CD-Rom? It's okay as a library onsite, but otherwise, it's not interactive enough."

In-house training
The biggest advantage to providing training in-house is the cost element. Outside trainers are very expensive, so by having a dedicated in-house team, employers hope to keep costs to a minimum. In-house trainers will have a good understanding of the organisation and its products and should be able to provide tailored courses. The other perceived benefit is that the trainers can respond quickly to business needs and market changes, delivering training when it is needed.
The trainers also need to be kept up to speed with any changes in the training market to make sure they can offer all the latest solutions and technologies. This does not always happen. Cost and efficiency are two big problems when training a large, dispersed and remote workforce. Also, training facilities are hugely expensive to acquire and maintain.

Outsourcing training
There has definitely been a trend towards outsourcing training in the past few years. "Training has been outsourced for the past decade," says Philip Virgo, strategic advisor at the Institute for the Management of Information Systems. "In-house training only really happens at large companies."

By going to a specialist organisation hopefully companies should be accessing high-quality training, instructors and facilities. Training organisations can bring their expertise and knowledge of the training market with them and companies can even employ training company partnerships, so that they have one point of contact for all their needs.

Training organisations should also be able to provide all the latest technology and offer a rounded solution that best meets a company's particular requirements.

However, unless the relationship is well-managed - with companies and training organisations keeping in regular, detailed contact - the training organisation may not provide solutions that are specifically tailored to clients' needs.

Despite all the advances in technology to support learning, it is the classroom situation - with a clear student/ teacher relationship - that remains the learning method of choice for most people. Technology can enhance that, but it is likely to be a long time before anything replaces it.

You pays your money
Computer Weekly has checked three different delivery methods of KnowledgePool's Supporting Microsoft Windows 2000 professional server course to compare prices:

Instructor-led training at a KnowledgePool training centre.
A five-day course, £1,469


E-learning course. 16 weeks live, 24/7 online support, £1,000


Training delivered at the client's premises. Five-day course, £1,200 a day, assuming a minimum of five students.


and you takes your choice
Many companies now provide a mix of solutions, although some of the newer organisations focus solely on e-learning, such as SmartForce and Trainersoft. Large organisations, such as Sun and Cisco, also offer training. To find out more, look at organisations' Web sites to see what they offer:


Read more on IT jobs and recruitment