Is it time for object storage to shine?
Object storage is a great fit for very large, unstructured datasets, and with big data and cloud use cases. So, what is holding up adoption of this promising technology?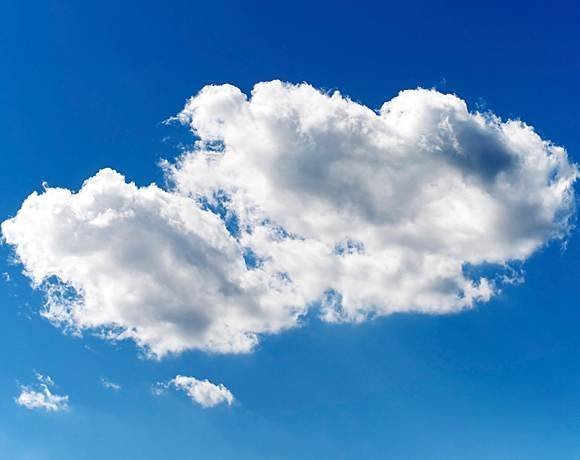 My previous column touched on the promise of storage virtualisation in an era of "software-defined everything" and other initiatives that promise to make storage much simpler to manage.

Download this free guide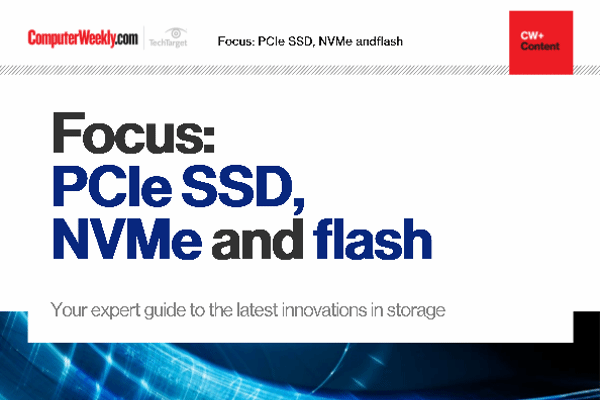 Deep dive: PCIe SSD, NVMe and Flash
Download this e-guide to discover which storage format is for you: PCIe SSD or all-flash storage. We also compare NVMe, SATA and SAS as well as looking back at the best PCIe SSD offerings from the past year.
One option for time and cost-starved IT managers to rein in their storage spending is object storage.
Object storage, on paper at least, seems like an appealing option. It is radically simpler than traditional storage area networks (SAN) and even network-attached storage (NAS), it scales much better from a capacity standpoint, and it is especially well suited to cost-effectively storing lots of unstructured data – think files, videos, music and images – in this big data era.
Yet, according to our research, the adoption of object storage is a minority activity. In a recent study by 451 Research's The Info Pro service, out of 275 storage professionals at mid-sized and large organisations, just under a quarter (24%) said they had already deployed object storage.
Moreover, the vast majority of these were actually what we might term first-generation object storage systems, chiefly deployed to retain data for compliance purposes, such as EMC Centera. A further 10% said they planned to implement object storage some time in the next 18 months, but it hardly suggests the market is about to take off.
Contrast this with what's happening on the supplier side of the equation. Venture money is flowing into startups developing next-generation object storage and some acquisitions have taken place. Poll the supplier community about interest in object storage, and they tell you it is happening for real today.
So why the disconnect?
Greater awareness of object storage required
First, initial adoption of these next-generation object storage systems is focused pretty squarely in some specific verticals.
In particular, many service providers are keenly interested in developing cloud storage services to help them compete with Amazon Web Services, whose own S3 storage service is probably one of the largest object-based environments, and next-generation object storage approaches can be a very good fit for that.
The onus is on object storage technology suppliers to develop products that are not only proficient in what they do, but also easy to use, manage and integrate into existing environments
Also, object storage has seen healthy adoption in certain content-intensive markets, especially healthcare, media and entertainment, technology and engineering.
But beyond these verticals, the adoption, and even awareness, of object storage, is pretty low. In conversations with users around object storage in recent months, a number of common questions have emerged, and I think the industry has some work to do to improve the understanding – even at a basic level – of what object storage can deliver, how it differs from traditional SAN and NAS, and what the benefits can be.
Business benefits of object storage
The reality is that many organisations – especially large firms – can derive real business benefit from object storage, whether directly by adopting it internally in their own datacentres, or by utilising third-party cloud services running an object storage platform.
Indeed, if you use a cloud-based file share and sync service such as Dropbox, the reality is that you are already using object storage since Dropbox runs on Amazon S3.
The potential use cases are numerous. Think how much stale, unstructured data is sitting on your expensive tier 1 NAS or SAN. Offloading this data to a more cost-effective object tier – where it can be retained on a policy basis – might help you defer a primary storage hardware upgrade.
Similarly, if you are looking to move away from tape as your primary archive, object storage can be a good bet for cost-effective retention. Granted, the economics of disk-based object storage systems are not quite as good as tape yet, but the delta continues to narrow as hard disk drive (HDD) capacities continue to grow and costs fall.
And there are other emerging use cases, such as underpinning a content-centric web-based application, or even running big data analytics applications such as Hadoop.
Another storage silo?
But it will take more than better marketing communication to improve the appeal of object storage. IT professionals tell us that, while they like the idea of object storage on paper, in reality they are concerned about introducing another storage silo into their environments.
While IT professionals like the idea of object storage on paper, in reality they are concerned about introducing another storage silo into their environments
Many IT shops are looking to consolidate their storage, and introducing a new technology – especially one as esoteric-sounding as object storage – seems like anathema to these broader objectives.
As well as figuring out how best to integrate object storage from a hardware perspective, there is also the tricky issue of how to integrate with an organisation's existing application estate, and even third-party cloud environments.
As ever, the devil is in the detail, and the onus is on object storage technology suppliers to develop products that are not only proficient in what they do, but also easy to use, manage and integrate into existing environments.
Recent developments from a variety of providers suggest this is starting to happen, and ultimately we believe that object storage will become a feature of a broader storage environment – such as EMC's ViPR, maybe? – a "personality" that can be activated for certain use cases, just like many storage systems today support a range of file and block protocols that customers can select as required.
As the data mountain continues to grow – and as the proportion of unstructured data within many organisations increases – we think object storage technologies will have their day in the sun. Exactly when and how this will happen is still a moot point, but the future for object storage looks bright.
---
Simon Robinson is analyst and vice-president at The 451 Group.
Read more on SAN, NAS, solid state, RAID