bakhtiarzein - Fotolia
IT outsourcing starts year with a bang
The IT outsourcing sector got off to a strong start in 2016, with sales volumes and values up
The restructuring of deals fuelled a sharp increase in money spent on IT and business process outsourcing (BPO) in Europe, the Middle East and Africa (Emea) during the first three months of 2016.

Download this free guide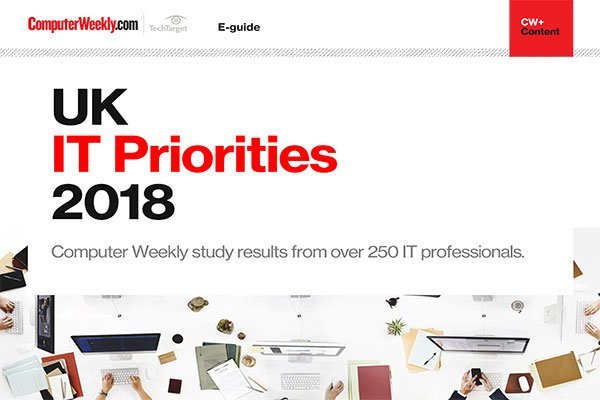 2018 UK IT Priorities survey results
IT organisations in the UK and across Europe are starting to accelerate the move to the cloud. Read more about the key areas in which senior IT managers are planning to invest in over the next 12 months.
According to ISG, which monitors deals worth more than €4m, the value of deals during the first three months of 2016 for Emea was €2.25bn, which is 19% higher than the same period in 2015. There was also a 28% increase in the number of deals.
There was a 91% increase in restructuring contracts. "The notable value and volume gains in BPO, along with the surge in restructuring activity, reflect growing demand for business outcomes in outsourcing, as well as the opportunity for organisations to digitise and make room for new technologies," said John Keppel, partner and president of ISG.
"The increased ACV [all commodity volume] and contract activity in the first quarter are a welcome contrast to 2015's sluggish start and suggest a healthy market flow for the region," he said.
"The strong year-on-year growth in ITO [IT outsourcing] value and volume suggests that technology systems continue to have a positive impact in many areas, even as work is increasingly moved to the cloud."
In the UK, the value and number of contracts both grew around 10% in the period compared with 2015. ISG said, after a couple of slow quarters, UK activity "has returned to historic levels".
In Germany, Austria and Switzerland, the value of contracts in the first quarter of 2016 was at its lowest level for eight years, despite the number of contracts signed increasing 32%.
France had a recovery after a slow start to 2015. The value of contracts increased 33% and the number of contracts doubled. In the Nordic region, there was a 200% increase in contract numbers.
Read more on Technology startups