Vote for the most influential women in UK IT 2015
Who deserves to top our annual list of the most influential women in UK IT this year?
Computer Weekly's annual search for the most influential women in UK IT is now in full swing, and your help is required in selecting the 2015 winner.
Now in its fourth year, Computer Weekly's list of the most influential women in UK IT aims to focus on role models and discuss the vital part that female IT leaders will play in making a difference to the future of IT.
The winner will be announced at a special event in London on 8 July, featuring talks from some of the female leaders that will be so important to the future diversity of the tech community.
A judging panel of employers and IT leaders from across the industry has shortlisted the 50 most influential women in the UK IT community.
In each of the past three years, Computer Weekly shortlisted a top 25 - but due to the overwhelming number of nominations this year, the list has for the first time been extended to 50 in acknowledgement of the growing number of influential women in the industry.
Hall of Fame
Furthermore, this year we have launched our Most Influential Women in UK IT Hall of Fame, to give ongoing recognition to the lifetime contribution of women who have featured prominently on the annual list - and as a result to also create opportunities for new names to take their place in the vote for 2015. Dame Wendy Hall, Dame Stephanie Shirley, and Baroness Martha Lane Fox are the inaugural Hall of Fame members, and will be recognised as such in perpetuity, instead of appearing in the annual list of the most influential women.
Vote now
Now we want Computer Weekly readers to vote on who should be recognised as the most influential woman in UK IT this year. The names are listed below, in alphabetical order, along with a short biography for each person further down this article. Simply click on your choice and then on the "submit" button (or the arrow button on mobile) and your vote will be registered.
Judges will also be selecting names for a Rising Star 2015 list.
Voting closes at 5pm on Monday 15 June.
Find out who topped the list in 2014 and read the coverage from our event last year.
Editor's note: The final list of the most influential women in UK IT will be chosen by combining the decision of the judging panel with the votes of our readers. The combined reader vote will carry the same weight as that of one judge, and will provide the UK IT professional input into the order of the list. The editor's decision on the list will be final.
Biographies of the 50 nominations
Anna Barsby, CIO, Halfords
Anna Barsby has been CIO at Halfords since March 2013, where she has led a major IT overhaul and a cloud migration. She joined from TUI Travel where she was business change delivery director following a stint as director of IT projects and programmes. Also with an MBA from Warwick Business School, History of Art graduate Barsby has also worked as head of infrastructure and service delivery at Whitbread, and IS transformation programme manager for the Financial Services Authority.
Anne-Marie Imafidon, enterprise collaboration strategist and head stemette, Deutsche Bank and Stemettes
Imafidon is an enterprise collaboration strategist at Deutsche Bank, working as a consultant. She also founded Stemettes, to inspire the next generation of women into science, technology, engineering and mathematics via a series of panel events, hackathons and through the media. The campaign has reached 600 girls in less than a year. She is also a board member at Inspirational You, a Fellow of the RSA and director at Avisami. She won the FDM everywoman Rising Star of the Year award 2014 and was also highlighted as a rising star in Computer Weekly's 2014 list of the 25 Most Influential Women in UK IT.
Avid Larizadeh, General Partner, Google Ventures; UK Lead, Hour of Code
Avid is a general partner at Google Ventures, the internet giant's venture capital arm, where she is part of a team investing $100m in European startups. Prior to Google Ventures, she co-founded Boticca, a global marketplace for independent fashion accessory brands. Larizadeh has been involved in the startup ecosystem as a developer, product manager, founder, investor, and advisor since 1998. She is also an advisor to Founders4Schools and the Breteau Foundation, and leads Code.org and the Hour of Code in the UK.
Belinda Parmar, CEO, Lady Geek
Belinda Parmar and her team consult for corporate clients on how to transform the way they sell to women in retail, advertising, social media and web content. Little Miss Geek is the not-for-profit arm of the business, which inspires young women to become tech pioneers. Parmar said the gender divide in technology starts from a young age in the different ways in which parents and schools treat girls compared with boys. "Little miss geek is pre-destined to think that technology is not for her," she said.
Bindi Karia, Vice President, Accelerator at Silicon Valley Bank
Bindi Karia leads Silicon Valley Bank's early stage efforts as vice-president for its origination and entrepreneur commercial banking arm Accelerator. She has spent much of her career in and around the startup ecosystem, most recently as the venture capital/emerging business lead at Microsoft UK. For five years she led BizSpark in the UK (now known as Microsoft Ventures), concentrating on early-stage technology businesses, as well as being responsible for working alongside venture capitalists and angels on behalf of Microsoft. She sits on many industry advisory boards and has recently been appointed a trustee for Startup Weekend Europe and is an active supporter of many of London's top incubators, including Seedcamp, TechStars, Startupbootcamp, Wayra, Entrepreneur First and Level39.
Caroline Graham, Director of change management at Barclays; Head of WeAreTheCity India
Caroline Graham has worked at Barclays since 2007.She spent three years from 2012-2014 in India as head of location change. On her return to London in December 2014, Graham took on the role of senior sponsor of Barclays Women's Initiatives Network (WiN) in London, which brings together all the different WiN networks across Barclays. She founded of the Barclays WiN in India establishing regional chapters in Chennai, Mumbai, Pune and Noida reaching almost 15,000 employees. She also built out and is editor-in-chief of WeAreTheCity India – the sister site of the successful UK organisation owned by Vanessa Vallely. She is board member of the London Women's Forum, an organisation for senior women working in financial services in London.
Catherine Doran, CIO, Royal Mail Group
Catherine Doran joined Royal Mail in 2011, and inherited a controversial IT transformation programme, as well as the government's sell-off of the postal service. Her five-year IT strategy has successfully improved the technology estate. In a large-scale recruitment initiative, Doran targeted 30% of new starters to be women, and now 31% of her 500 IT staff are female. She joined Royal Mail from Network Rail where she led a company-wide transformation programme.
Chi Onwurah, Shadow digital government minister, Labour MP for Newcastle upon Tyne Central
Chinyelu Onwurah is shadow Cabinet Office minister for digital government, including cyber security. She led Labour's pre-election review of digital government policy. She was first elected at the 2010 general election as MP for Newcastle upon Tyne Central and retained her seat this year. A chartered engineer and former head of telecoms technology at UK telecoms regulator Ofcom, she is co-chair of the Parliamentary ICT forum (Pictfor) and board member of the Parliamentary Office of Science and Technology.
Christina Scott, CIO at Financial Times & SVP Technology Pearson Professional
Christina Scott was appointed CIO for the Financial Times in 2012. She is responsible for technology across the FT Group, working closely with editorial and commercial areas. She has a 400+ global team responsible for building and operating the infrastructure, business applications, data and consumer products across multiple platforms. Scott has over 20 years' experience across the media, IT and engineering industries - before joining the FT, she worked for the BBC, BT Vision, News International and ITV Digital, and as a consultant at Accenture.
Christine Ashton, SVP Technology, Thomson Reuters
Christine Ashton is senior vice-president of Thomson Reuters. She joined the company in 2013 as global vice-president for MIS centres of delivery. Previously, she was the regional CIO for BG Group, responsible for IT strategies across this global energy company. Prior to joining BG, she was group strategy and technology director at Transport for London. From 2001 to 2008, she held senior IT positions at BP. She is a fellow of the BCS.
Christine Hodgson, Chairman, Capgemini UK
Christine Hodgson is chairman of IT service supplier Capgemini UK. She has worked at Capgemini since 1997, in various roles including CEO for technology services in North West Europe, and CFO for both Capgemini UK and its global outsourcing division. Hodgson leads a business that employs 9,000 people in the UK and saw 4.1% organic growth in 2014. She chairs the Capgemini UK's Women's Business Network which aims to attract and retain female talent. In December 2014, she was asked by the government to chair the new Careers & Enterprise Company, the aim of which is to help inspire and prepare young people for the world of work. She is also a board member of industry skills body the Tech Partnership.
Claire Cockerton, CEO, Innovate Finance; chairwoman of Entiq and deputy head of Level39
Claire Cockerton is a serial entrepreneur and an industry leader in financial services. Claire is co-founder and CEO of Innovate Finance, a City of London and Canary Wharf Group backed group promoting fintech startups. She is founder and chairwoman of Entiq, a firm delivering innovation strategy and product development programmes for large corporates. She also set the strategy and co-led the implementation of Level39, Europe's largest technology accelerator dedicated to fintech, retail and smart cities technologies. Cockerton is an active member for Women in Tech, Tech London Advocates, Women Shift Digital, and is a member of Boris Johnson's London Tech Ambassador Group.
Claire Vyvyan, Vice President - Enterprise Solutions Group, Dell
Now vice president of the enterprise solutions group at Dell, Claire Vyvyan was previously general manager and executive director, large institutions, at Dell UK, and recently acted as general manager for Dell's public sector business. She was previously director and general manager of Dell's commercial business group in the UK and Netherlands between 2002 and 2009. Before rejoining Dell in April 2011, she was responsible for Microsoft's global business relationship with BT.
Clare Sutcliffe, Co-founder and CEO at Code Club
Clare Sutcliffe has brought computing to primary schools without dumbing it down, negotiating to bring major stakeholders like ARM and Google on-board, as well as harnessing the energy of individual volunteers through an open and social approach. Code Club is a nationwide network of free volunteer-led after-school coding clubs for children aged 9-11. Last year, the organisation went global, with the aim of having coding communities in 50% of the world's countries by the end of 2018.
Debbie Forster, co-CEO of Apps for Good
Debbie Forster is co-CEO of Apps for Good, an education and technology charity, overseeing business and daily operations. Apps for Good teaches young people to create apps that can change their world. She also serves as CDI Europe's lead expert on education, public sector and policy. Forster has 20 years of educational experience, 13 of them in leadership roles, including serving as headteacher of a mixed comprehensive school. At e-Skills UK, she led on education policy and strategic engagement, working with employers, educators and policymakers in the technology sector.
Dido Harding, CEO, TalkTalk
Dido Harding is chief executive of TalkTalk Telecom Group. Prior to her appointment she was Sainsbury's convenience director, having been appointed to Sainsbury's operating board in March 2008. harding joined Sainsbury's from Tesco where she held a variety of senior roles both in the UK and international businesses. Prior to this, she worked at Kingfisher and Thomas Cook where she gained considerable retail experience. She was appointed as a non-executive director on The Court of The Bank of England in July 2014. She has also served on the boards of The British Land Company and Cheltenham Racecourse. In August 2014 Harding was offered a peerage and now sits in the House of Lords as a Conservative peer.
Dr Hannah Dee, Lecturer in Computer Science at Aberystwyth University
Hannah Dee set up the BCSWomen Lovelace Colloquium, the UK's main conference for female undergraduates, which she has run for the last seven years. She has a degree in cognitive science, a master's in philosophy and a doctorate in computing, all from the University of Leeds. Her research areas are computer vision for the analysis of human behaviour, the detection of shadows and reasoning about shadows, and student attitudes to the study of computer science. She has held post-doctoral positions in Grenoble (France), Leeds and Kingston upon Thames. She is a women in computing activist and deputy chair of BCSWomen, the chartered institute for IT's group for women.
Eileen Burbidge, VC, Passion Capital
Eileen Burbidge is a partner at Passion Capital, the London-based venture capital firm she established with Stefan Glaenzer and Robert Dighero. She brings extensive operational experience to her investment activities gleaned from business and product development roles at Yahoo!, Skype, PalmSource, Openwave, Sun and Apple. She also sits on the advisory board for Tech City UK.
Eileen Naughton, Managing Director and VP, UK-Ireland Sales & Operations, Google
Eileen Naughton is responsible for sales and business operations in Google's second-largest market. She was earlier vice president of global sales, responsible for Google's largest advertising and agency clients, and led Google's high-growth display advertising business in the Americas, responsible for sales, development, media strategy and operations across YouTube and the Google Display Network. She led the integration of DoubleClick's platform, rich media and AdExchange businesses into Google. Before joining Google in 2006, she had a distinguished career at Time Warner.
Elizabeth Varley, Co-founder and CEO, TechHub
TechHub is at the heart of the London Tech City movement to attract startups to East London and boost investment and innovation in UK IT, with Elizabeth Varley as its CEO. She has set up new TechHub operations in Bangalore, Bucharest, Berlin and Riga, as well as other UK sites in Manchester and Swansea. Previously, Varley set up Online Content UK as an organisation for online content professionals running an industry-focused community & regular events. She was one of the founding steering committee members of the DigitalEve women in technology organisation in the UK.
Emer Timmons, president, BT Global Services UK
Emer Timmons has held key roles at large telecoms and professional services firms for over 17 years and is now president of BT Global Services UK. She joined BT in 2006. She represents BT as a founding member of the Board of the National Equality Standard. Committed to furthering equality, the National Equality Standard is supported by the Home Office, the Equality & Human Rights Commission and the CBI. Timmons has also recently joined The Women's Business Council, set up by the government in 2013 to drive a more modern and diverse workforces.
Emma McGuigan, Managing Director, Accenture's UK and Ireland Technology Group
Emma McGuigan runs Accenture's UK and Ireland technology business, which includes consulting and outsourcing for 70% of Accenture's UK business. She joined Accenture in 1994 after graduating with a Master's degree in Electronics from the University of Edinburgh. McGuigan leads Accenture's work with Stemettes a charity dedicated to increasing the number of women in STEM careers. In 2012, she was the technology category winner of Women in the City's Woman of Achievement Awards and in 2013 was made a fellow of The Chartered Institute for IT.
Emma Mulqueeny, Founder Rewired State
Emma Mulqueeny founded Rewired State and Young Rewired State, which run hackathons and advise organisations on digital strategies. She is also a commissioner for the Houses of Parliament Speaker's Commission on Digital Democracy and a Google fellow. She has recently been included in the 166th edition of Who's Who, been voted onto the Wired 100 list, the Tech City 100 and the BIMA Hot 100. The Guardian newspaper named her as one of its top 10 women in technology and she features in the top 10 Tech Heroes for Good by innovation charity Nesta.
Gillian Arnold, Chair of BCSWomen, Founder of Tectre
Gillian Arnold is chair of BCSWomen, part of BCS, the chartered institute for IT. She has 30 years' experience in the IT industry, including 22 with IBM, and has undertaken customer-facing technical, sales, business development, strategic marketing and consultancy roles. She has managed and established teams for new products, and built teams with cross-industry and cross-platform experience across Europe and the UK. She has now retired from IBM. She has significant interest in encouraging more women into the science and technology sectors and has chaired a forum for IT trade body Intellect. She sits on the board of directors for the UK Resource Centre for Women in SET.
Helen Lamb, Executive Director, managed infrastructure services, Fujitsu
Helen was appointed into her current role in April 2014, and previously led Fujitsu's business and application services organisation. Lamb is also the executive sponsor for Fujitsu's award winning industrial placement, apprentice and graduate programme, recognising the value of bringing new entrants into the business, giving them responsibility early in their careers and providing a supportive environment for development and progression.
Helen Milner, Chief Executive, Tinder Foundation
Helen Milner is founder and CEO of the Tinder Foundation, a not-for-profit, staff-owned mutual that aims to help the 11 million people on the wrong side of the UK's digital divide to become confident with digital and online technologies. Tinder last year won a government contract to support its digital inclusion strategy.
Jacqueline de Rojas, Area Vice President, Northern Europe, Citrix; Deputy President, techUK
Jacqueline de Rojas has 25 years of experience in leading technology businesses. She is area vice president and general manager, Northern Europe at Citrix. She also serves on the board of IT trade body TechUK as deputy president and board champion for women in technology. She has been a non-executive director on the board of Home Retail Group since December 2012. De Rojas is also an active member of the Prince's Trust Technology Leadership Group, which gives vulnerable young people the practical and financial support needed to develop self-esteem and skills for work. Previously, she was vice-president and general manager, UK and Ireland, at CA Technologies.
Jane Moran, Global CIO, Unilever
Jane Moran took over as CIO of consumer goods giant Unilever in June 2014, after four years as global CIO at Thomson Reuters. At Unilever, she is involved with some of the most innovative technology developments in industry – internet of things, 3D printing and a new programme to fund and work with tech startups. She is also a major supporter of efforts to encourage more women into IT – in 2012 Computer Weekly readers voted her as the most influential woman in UK IT that year. At Unilever, Moran is helping to reshape one of the UK's most important companies for the digital world. In 2014, Computer Weekly's UKtech50 award for the most influential person in UK IT went to Moran.
Joanna Shields, Parliamentary under-secretary of state, DCMS; digital economy advisor to prime minister
Joanna Shields was appointed parliamentary under-secretary of state at the Department for Culture, Media and Sport (DCMS) after the 2015 general election, a role that sees her looking after policy for internet safety and security. She is also a digital economy advisor to the prime minister. She was CEO and chair of Tech City and the UK government's business ambassador for digital industries. Before that she was vice-president and general manager of Facebook in Europe. She has also been president of people networks at AOL, a position she assumed after AOL's acquisition of Bebo. She is a former winner of Computer Weekly's most influential woman in UK IT award.
Karen Price, CEO, The Tech Partnership
Karen Price led the IT sector skills body e-Skills UK from its inception, and last year became CEO of its successor, The Tech Partnership, an industry body that aims to take on the work of e-Skills UK, with backing from leading employers to improve the UK's IT skills base. Price's work at e-Skills UK included encouraging young people, and particularly girls, to consider education and careers in technology; creating rigorous and employer-designed degree programmes; and developing innovative, high-value apprenticeship programmes.
Kate Russell, tech journalist and BBC Click presenter
Journalist, reporter and author, Kate has been writing about technology and the Internet since 1995. Appearing weekly on BBC technology programme Click she also speaks at conferences and lectures in schools and universities inspiring the next generation of technologists. Her website, KateRussell.co.uk , won the 2015 UK Blog Awards for best individual digital and technology blog. Her debut novel was published last year under official licence to space trading game, Elite: Dangerous, the childhood passion that inspired her love of technology. As part of the licensing deal she got to name a planet in the latest release of the game. She called it Slough.
Kathryn Parsons, Founder, Decoded
Kathryn Parsons is co-founder of Decoded, which teaches people to code in a day. Having launched this entirely self-funded business in 2011, she is now overseeing its international expansion and launching new products. Over 50% of Decoded staff are female.
Kirstin Duffield, Managing Director, Morning Data
Kirstin Duffield took the helm of insurance software specialist Morning Data in 2006 and has led the company to its new development centre location and the introduction of support for clients who want a one-stop shop. After graduating with a BSc (Hons) Computer Science degree, she became a fellow of the BCS and has a DipM in Marketing. She has won several awards both personally and on behalf of the company.
Lesley Sewell, CIO Post Office
Lesley Sewell joined the Post Office in April 2010 from Northern Rock where she had been managing director for IT since 2005. She is responsible for the development and delivery of IT strategy in support of the business transformation plans, delivering a transformed IT estate and operating model.
Liz Bacon, present past president of BCS
Professor Liz Bacon is immediate past president of the BCS, The Chartered Institute for IT, and a deputy pro-vice-chancellor at the University of Greenwich in London, with a University wide remit leading the development of technology enhanced learning.She is a past Chair of the BCS Academy of Computing, and the CPHC (Council of Professors and Heads of Computing) national committee. She is a professor of software engineering with over a hundred publications and a co-director of the eCentre research group. Bacon is passionate about the development of the discipline and keen to inspire more people to choose computing as a career, particularly women.
Lyn Grobler, VP & CIO, Corporate Functions at BP
Lyn Grobler is BP's VP and CIO for Corporate Functions and is responsible for driving the technology strategy and capability that underpins these operations. Her BP career spans 12 years including CIO Oil Europe Trading, Head of Strategy & Architecture and Head of Portfolio Planning. Grobler is a sponsor for the progression of women within technology both within BP and externally. She is a member of a number of senior women's groups collaborating to drive greater gender balance within the technology and wider STEM careers.
Maggie Philbin, CEO, Teen Tech
Maggie Philbin has worked in radio and television for over 30 years on a wide range of science, medical and technology programmes. She is co-founder and CEO of TeenTech , an award-winning organisation helping young people, their parents and teachers understand more about the real opportunities in science and technology. Reporting on science and technology for the BBC's Bang Goes The Theory, providing analysis and comment on technology for BBC Webwise and a regular reporter on BBC 1's Inside Out, she has a unique resonance with audiences, having grown up with them on much-loved shows such as Swap Shop and Tomorrow's World.
Maggie Van'T Hoff , general manager, retail IT at Shell
Maggie Van'T Hoff is general manager of retail IT at oil giant Shell. She joined Shell in 1987 and has spent 27 years in various IT positions including support, development, project management, business development, infrastructure service delivery, business interface, strategy & planning and IT management. She has worked in US, UK and the Netherlands across Downstream, Chemicals, Global Functions, Group CIO Office and Infrastructure. She is president of the Shell Women's Network in the UK, a former president of Shell Women's Network in the Netherlands and an active mentor inside and outside of Shell.
Melissa Di Donato, Area Vice President, Salesforce.com Channels and ISVs, EMEA and APAC
Melissa Di Donato joined Salesforce.com in 2010 and is area vice president of ISV and channel programmes for Europe, Middle East, Africa (EMEA) and Asia Pacific (APAC). She chairs a European ISV Advisory Innovation Board, is a board member for EuroCloud in the UK and sits as an advisor to various technology companies in the UK and in Silicon Valley. Di Donato is a philanthropist focusing on STEM initiatives and mentoring women in business. She has recently been named as leader of the Tech Working Group of the 30% Club.
Naomi Climer, President Media Cloud Services, Sony; president-elect of Institute of Engineering & Technology (IET)
Climer is president of Sony Media Cloud Services will become the first female IET president in October 2015. She has been actively involved in the IET for many years. Climer joined Sony Europe in 2002 as director of Sony Professional Services, managing a team of around 100 staff, based in 15 countries and operating in 108 territories across Europe, the Middle East and Africa.
Nicola Mendelsohn, managing director, Facebook Europe
Nicola Mendelsohn has been vice-president of Europe, Middle East and Africa operations at Facebook since 2013. She is responsible for growing Facebook's advertising revenue and improving relationships with brands across the region. She has served as the president of the IPA (Institute of Practitioners in Advertising) and WACL (Women in Advertising and Communications London). She was executive chairman and partner of Karmarama advertising agency for five years. She is chair of the corporate board of Women's Aid.
Rebecca George, partner, Deloitte
Rebecca George leads Deloitte's public sector and health practice in the UK and is co-leader of Deloitte's global healthcare strategy. She is responsible for the work Deloitte does with the Department of Health, health regulators, and the NHS. She joined Deloitte as a partner in 2006 after spending nearly 20 years at IBM in a variety of roles including sales, business process reengineering, and HR. George has been involved in activities to increase the participation of Women in the IT industry since the mid-1990s. She is trustee at the BCS, the Chartered Institute for IT, where she is a Fellow, and chairs the policy and public affairs board.
Sarah Wilkinson, CTO at the Home Office
The Home Office appointed Credit Suisse's head of corporate systems technology, Sarah Wilkinson, as its chief technology officer (CTO) in February. At the Home Office she is responsible for many of the most critical IT systems supporting UK borders and policing. Wilkinson was managing director and head of corporate systems technology at Credit Suisse for over two years, having previously worked at HSBC, UBS and Deutsche Bank in various senior IT roles. She also sits on Telefonica's startup accelerator Wayra as a board adviser.
Sheila Flavell, COO, FDM Group
Sheila Flavell was appointed chief operating officer of IT service firm FDM Group in 2008. She played an integral role in the group's flotation on AIM in 2005 and was a key instigator of the management buy-out of the group in 2010 and the subsequent float onto the main FTSE market in June 2014. Flavell campaigns for promoting women in IT and spearheads FDM's global women in IT campaign. She won the Corporate Leader of the Year award at the Cisco everywoman in Technology Awards 2012 and is the driving force behind FDM's Global Women in IT initiative.
Sherry Coutu, Angel Invester and founder of Founders4Schools
Sherry Coutu is one of Britain's most successful angel investors, working and investing with entrepreneurs to solve problems for patients in medical technology sectors and students and teachers in education technology. She advises and serves on the boards of companies, charities and institutions such as the London Stock Exchange, Cambridge University, LinkedIn, Raspberry Pi and Care.com.
As an angel investor, she has made direct angel investments in more than 50 companies and holds investments in three venture capital firms. She founded and chairs the not-for-profit Founders4schools.org.uk, Silicon Valley Comes 2 The UK and serves on the board of the Francis Crick Institute.
Shirley Creed, Global Corporate Secretary, Dell
Shirley Creed a member of Dell's Europe, Middle East and Africa legal senior management team, with over 20 years' experience in the IT industry. She is a fellow of the Institute of Chartered Company Secretaries & Administrators (ICSA), Freeman of the Worshipful Company of Chartered Secretaries and Administrators and deputy chair of TechUK's Women's Council. She is a core team member of Connecting Women in Technology and a driver in supporting efforts to encourage more women into IT and expanding the opportunities for women in IT both internally within Dell – where she leads the gender network in Dell England - and externally.
Sue Black, founder, Techmums; Bletchley Park campaigner
Sue Black is founder of Techmums, a social enterprise aiming to give mothers the confidence, skills and understanding they need to ensure they and their children can make the most of technology. She was recently appointed as a judge for the 2015 L'Oreal-Unesco For Women in Science Fellowship. Black has been widely acclaimed for her role in campaigning to save Bletchley Park, the home of the UK's secret codebreakers in the Second World War. She founded BCSWomen in 2001, which now has more than 1,200 members. She was formerly a senior research associate in the department of computer science at University College London.
Susan Cooklin, CIO, Network Rail
Susan Cooklin is Group CIO and Director of Shared Services at Network Rail. Her career spans over 20 years in financial services, leading business, technology and operational teams across global organisations. She also is a Non-Executive Director on the Board of Leeds Building Society. In 2013, she launched Could IT Be You?, a competition for girls aged between 16 and 18, aimed at raising awareness of IT as a career for young women. The winning girl has her first-year university fees paid for by Network Rail. Susan also sits on the CIO Board of the Tech Partnership and is a member of the Shadbolt Advisory Group on Accreditation of Computer Science Degrees.
Trudy Norris-Grey, general manager, Central & Eastern Europe at Microsoft and Chair of Wise
Trudy Norris-Grey is chair of Wise (Women in science, engineering and technology) and managing director of Microsoft's public sector business in Central and Eastern Europe. The Wise campaign is aimed at encouraging more girls and women to pursue STEM careers. Previously she held senior executive positions in BT, Sun Microsystems, Oracle and Eastman Kodak. She has also chaired the CBI Innovation, Science & Technology Committee and was chair of UKRC before merging with Wise.
Ursula Morgenstern, CEO at Atos UK & Ireland
Ursula Morgenstern has been CEO at Atos UK and Ireland since January 2012. In 2013 she was also appointed global CEO of Canopy, the Atos cloud and enterprise software service line. She joined Atos Origin in 2004 as head of enterprise solutions, having previously been a partner at KPMG for four years and general manager at K&V Information Systems.
---
Sponsors
Gold Silver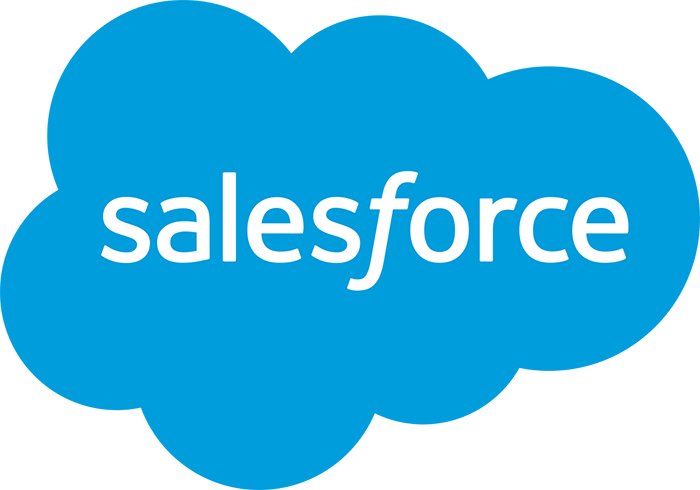 Read more on CW500 and IT leadership skills