clrcrmck
Government commitment to Post Office Horizon victims was a 'false promise'
The government has made no contact with subpostmasters two months after it said it would work with them to ensure they get speedy and fair compensation for their losses as a result of Post Office IT scandal
The government has still not contacted victims of the Post Office Horizon scandal about compensation, two months after promising them it would sort it out as quickly as possible.
The subpostmasters were promised a "fair and speedy" resolution to their demand for appropriate compensation in a Zoom meeting with prime minister Boris Johnson and Department for Business, Energy and Industrial Strategy (BEIS) minister Paul Scully, which took place at the beginning of May.
In the meeting, Scully promised former subpostmasters Tracy Felstead, Dionne Andre and Michael Rudkin that the government would work with them and other victims to ensure they were quickly and fairly compensated for the devastation the Horizon scandal had caused to their lives.
The three subpostmasters were part of a group of 555 subpostmasters that took the government-owned Post Office to the High Court in a group litigation order (GLO) – and won. They sued the Post Office for damages caused by a scandal that saw subpostmasters blamed and punished for accounting shortfalls that were actually caused by the Post Office's own computer system, Horizon.
After the High Court trial ended in December 2019 and computer errors were found to have caused unexplained account shortfalls, the Post Office was ordered to pay the subpostmasters £57.75m in damages. But due to these subpostmasters, often referred to as the 555, requiring litigation funding to pay their legal costs, they were left with just £11m in damages between them after repaying the litigation funder.
The court judgment also ordered the Post Office to pay compensation to all subpostmasters affected by Horizon errors over the years, but it excluded those that took part in the litigation, who it said had already received "a full and final offer".
Former subpostmasters who suffered due to Horizon errors but were not part of the group litigation action will receive much higher payments. A total of 2,400 subpostmasters are now part of the Post Office's Historical Shortfall Scheme, and the Post Office recently said it had so far compensated 400 of these.
On average, the 555 were left with just £20,000 each, which in most cases did not even cover the money they had been forced to repay the Post Office, despite having not taken anything. Many subpostmasters had to sell their homes, remortgage, were sent to prison, made bankrupt, and suffered family breakdowns and illness.
Ongoing injustice
Had it not been for the High Court victory, the Post Office would not be paying any compensation and would still be denying that there had ever been any problems with the Horizon system.
When Scully and Johnson met the three subpostmasters, the injustice of excluding the High Court claimants from the compensation scheme was laid bare.
Rudkin told Scully and Johnson: "It is totally unfair. I know you are looking at the legal term that it is a full and final settlement for the 555, but when you take out the legal expenses, most subpostmasters actually got less than the amounts they paid back that they were wrongly blamed for taking."
Scully said: "I totally get that, and this is something we have to go away and think about. I want to do this as quickly as possible because you have waited long enough."
During the meeting, Andre told Johnson and Scully: "We battled for years and years through the courts to get people to see what happened, and now you have gone to all the others, not involved in the litigation, and said, 'OK, we will give you your money'. We don't want anything we don't deserve, we want what's right and what's fair."
She added that it need not be complicated for the government to work out fairer compensation because all the calculations were done by the 555 subpostmasters' legal team as part of the GLO.
Freeths, the solicitors that represented the subpostmasters in the High Court, has all the information and calculations about how much compensation each one should receive. "They have all the numbers and, in regards to compensation, it shouldn't take long. Freeths has all the documentation," Andre told Johnson and Scully.
Scully said: "We will work with you to get something that is fair and speedy." But two months later, the subpostmasters have not even been contacted about this.
Empty promises
Rudkin told Computer Weekly he had heard nothing from the government or the Post Office regarding compensation since the Zoom call with the ministers. "Having more or less been given assurances from the Prime Minister and Mr Scully, nobody has contacted me or my legal representatives to make an offer to bring this compensation forward for settlement. These were just false promises," he said.
"How many more years do we have to wait for the government to compensate people for something they acknowledge was their fault?"
Computer Weekly put it to the government that nothing had happened in the two months since the May meeting, and that the subpostmasters involved had not even been contacted about this, despite Scully's commitment to address the issue.
Asked whether BEIS could confirm what the hold-up was in terms of giving fair compensation to the Horizon victims that were part of the legal action, a government spokesperson said: "The Horizon dispute and court case has been a terrible ordeal for many postmasters and their families who were unfairly penalised. The independent inquiry into this is examining what went wrong, and identifying the key lessons that must be learned."
The spokesperson then referred only to subpostmasters who had had convictions overturned when restating it wanted compensation awarded as quickly as possible. About 60 of the 555 High Court claimants were convicted of crimes, but all suffered losses due to Horizon failures, including some of which were huge and devastating to their lives.
"We want to see that all postmasters whose convictions have been overturned are fairly compensated as quickly as possible, and will work with Post Office towards this goal," said the government spokesperson.
Quick and simple resolution
Alan Bates, the former subpostmaster who set up the Justice for Subpostmasters Alliance (JFSA) in 2009, whose 555 members sued the Post Office, wrote to Boris Johnson after the details of the Zoom meeting emerged.
On 4 May Bates wrote: "…if you genuinely want to demonstrate your commitment to trying to resolve these issues for the victims, there is one action that could quickly and simply be undertaken: authorise the repayment of the costs the 555 group had to pay to expose the failings of Post Office, BEIS and the government, the details of which are well known to Post Office and BEIS.
"You must appreciate that the 555-strong group, having been backed into a corner to sign the Settlement Agreement with Post Office in December 2019, were on average left with £20,000 once the costs had been taken out. "
Scully responded to the letter seven weeks later on 22 June. He restated the government's line that the compensation paid after the group action settlement was full and final. He said he understood "the strength of feeling that you and other postmasters who were part of the group litigation order feel, who I understand only received a portion of the £57.75m settlement paid by Post Office, but this was a full and final settlement".
The government is the only organisation standing in the way of fair compensation for the 555 subpostmasters who defeated the Post Office in court.
In April, Nick Read, the current Post Office CEO, said: "Although the parties entered into a full and final settlement of the group litigation in good faith, it has only become apparent through various news reports since quite how much of the total appears to have been apportioned to the claimants' lawyers and funders.
"Should those reports be accurate, it is at least understandable that the claimants in those proceedings should continue to feel a sense of injustice, even in circumstances where they also agreed the settlement in good faith," added Read.
Devastating results
Rudkin's family's life has been devastated by the actions of the government-owned Post Office. He joined the Post Office in 1995 at a family run branch in Barnsley, when he took over from his terminally ill father. In 2000, Mr Rudkin and his wife Susan bought another Post Office in Ibstock, Leicestershire, and retained the Barnsley branch up until the middle of 2004.
Rudkin said there were problems balancing the accounts, which he referred to as ghosting transactions.
In 2009, after experiencing unexplained account shortfalls, Rudkin's wife, Susan, was convicted of stealing over £40,000 from their branch in Ibstock, based on evidence from the Horizon system, which the High Court judgment said could not be trusted.
She received a 12-month suspended sentence and was ordered to complete 300 hours of unpaid work and placed on an electronically monitored curfew for six months.
The couple lost hundreds of thousands of pounds as a result of the errors and were forced to use their family home as a bed and breakfast to pay the bills.
Mrs Rudkin is one of 47 former subpostmasters who have so far had their convictions, which were based on Horizon evidence, quashed. Another 10 wrongful prosecution appeals have been sent to the Court of Appeal unopposed by the Post Office, and many more are expected. Over a 15-year period, a total of 736 subpostmasters and branch staff were prosecuted using Horizon evidence.
The Horizon problems were clear to Rudkin soon after the system from Fujitsu was introduced. "By 2004, there were a lot of complaints that the Post Office had to deal with, and I was invited as part of a working group to flag up concerns," he said.
"The Post Office executives there said I was raising too many objections and there would be too many modifications to be made if they went down that route. They told me to refrain from making any further comments about the malfunctions of Horizon. The executives at Fujitsu were willing to listen, but the Post Office said it had no budget left to make changes," he added.
Content Continues Below

Download this free guide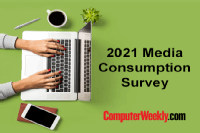 2021 Media Consumption Survey
Information is a powerful tool for IT decision-makers, and we understand that our readers enjoy consuming media in many different ways. With this in mind, we are trying to gain a better understanding of what content types our readership values the most. Please take 5 minutes to complete our media consumption survey, and help us shape our future content around your needs. As a thank you for participating, you will be entered into our draw to win a £250 Amazon gift card.
Read more on IT for retail and logistics