TechUK welcomes PM's support for UK cyber security industry
Technology association TechUK has welcomed UK prime minister David Cameron's commitment to strengthen the UK's cyber security industry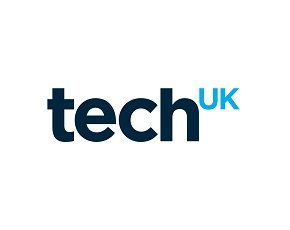 Technology association TechUK has welcomed prime minister David Cameron's commitment to strengthen the UK's cyber security industry.
While in the US for talks with president Barak Obama, Cameron announced measures to help UK businesses face the cyber security challenge and help UK cyber security firms tap into the US market.

Download this free guide


3 key web security guidelines from FS-ISAC
We address the ongoing issues regarding web security for businesses relying on an online presence. Download this e-guide and discover how to identify and address overlooked web security vulnerabilities as well as why you should look at the full security development lifecycle to reduce web threats.
"The UK is already leading the way in cyber security and this government is committed to ensuring it continues to be a leader in this multi-billion dollar industry," said Cameron.
"That's why on this trip I'm showcasing some of the leading UK cyber security small businesses, some of whom are already beating off the competition and opening offices and securing contracts in the US," he said.
In a bid to win more UK business for the growing sector, a group of 12 UK cyber security firms accompanied the prime minister to Washington to meet a host of US businesses.
"We're also stepping up the practical support we offer UK cyber security companies to make sure they have the best opportunity to win even more business in the US," said Cameron.
"It's great news that even more companies have signed up to our Cyber Essentials Scheme to keep themselves safe and we will continue to invest in supporting companies of all sizes with their cyber security," he said.
Government support includes:
An updated 10 Steps to Cyber Security guide which shows businesses how to combat cyber threats;
The publication of the results of the annual 'Cyber Governance Health Check' for FTSE350 companies that shows increased awareness and action, along with areas for improvement;
The publication of a new report from GCHQ detailing the common cyber-attacks used against industry by cyber criminals and how to stop them;
The appointment of a cyber security envoy to help promote UK cyber security firms in the US.
Support for UK security firms
The newly appointed UK cyber envoy Andy Williams – who leads TechUK's Cyber Connect project to support UK cyber security firms – will be based in the British Embassy in Washington.
TechUK said the appointment builds on the important work of the Cyber Growth Partnership (CGP) – a taskforce of government, industry and academia working to grow the UK's cyber security sector, increase cyber security exports and increase the talent pool available to cyber companies in the UK.
"The UK has a rich and diverse cyber security sector with many innovative companies being started every year," said Ruth Davis, head of cyber, justice and emergency services at TechUK.
"We are very pleased to see the government throwing its weight behind British businesses and helping them to break into the US market. We look forward to working with Andy Williams as he champions UK companies in the US."
TechUK has also welcomed the prime minister's announcement of plans for new joint cyber war games between the US and the UK.
Last year, TechUK signed a Memorandum of Understanding with the US Department for Homeland Security (DHS).
TechUK said a project set up by Andy Williams to map cyber companies across the UK will be key to its work with the DHS in the US to raise the visibility of these firms and UK cyber capabilities.
Read more on Hackers and cybercrime prevention