Seventeen parliamentarians become Digital Industries Ambassadors
e-Skills initiative sees 17 parliamentarians pledge to promote digital growth for the UK and tech jobs for young people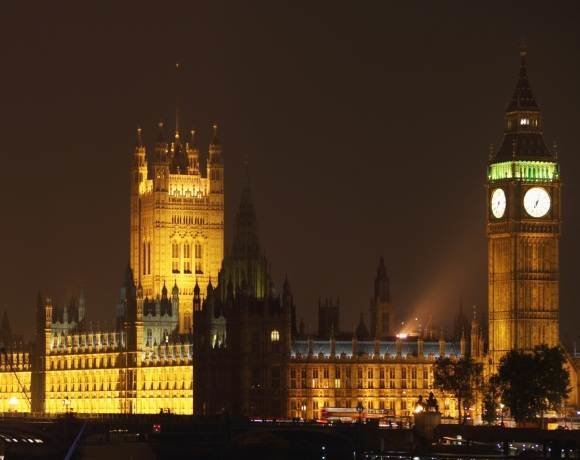 Seventeen parliamentarians have become Digital Industries Ambassadors through an initiative with e-Skills UK.
The employer-led industry body created the role of Digital Industries Ambassador to promote digitally-enabled growth for the UK, in addition to spreading awareness of technology job opportunities for young people.

Download this free guide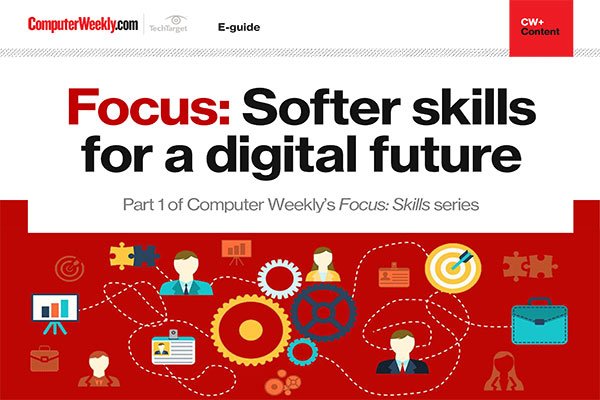 Why softer skills are essential for the workforce of the future
Explore the different types of skills that are needed for technology roles, as well as the increasing importance of soft skills, creativity and diverse thought in developing the technology teams of the future.
The list includes 14 MPs representing constituencies from the four nations of the UK in addition to Lord Harris of Haringey, Lord Aberdare, and Lord O'Neill of Clackmannan.
David Willetts, the minister of state for universities and science said the technology sector and digital skills are critical to growth across the economy: "We must ensure this delivers new skills and job opportunities for young people across the UK.
"Employers are already collaborating through e-skills UK to make this the best place in the world for digital capability, and I welcome the opportunity to champion the sector's work as a Digital Industries Ambassador."
It has been reported that the IT industry contributes £75 billion to the UK economy every year, but a skills shortage in the sector means the nation will need to find half a million new IT professionals over the next five years.
Luciana Berger, Shadow Health Minister and Labour MP for Liverpool Wavertree said: "I'm delighted to have become a Digital Industries Ambassador with e-skills UK to help raise the profile of the skills, apprenticeships, and tech businesses that we need to support our digital future.
"I want to encourage IT skills in schools and throughout business, supporting the creation of digital apprenticeships and employment opportunities across my constituency."
Karen Price, CEO of e-skills UK agreed with Berger and said: "I am delighted that seventeen parliamentarians from such a range of backgrounds and locations have shown the high value they place on the UK technology sector by becoming a Digital Industries Ambassador.
"I'm excited to work with the Ambassadors to build on the achievements of the Digital Industries in cities and constituencies across the UK."
---
The parliamentarians are:
Rt Hon David Willetts, Minister of State for Universities and Science, and Conservative MP for Havant
Matthew Hancock, Minister of State for Skills & Enterprise, and Conservative MP for West Suffolk
Helen Goodman, Shadow Minister for Culture, Media and Sport, and Labour MP for Bishop Auckland
Andrew Miller, Chair Science and Technology Committee and Labour MP for Ellesmere Port and Neston
Stephen Mosley, Co-Chair of Parliamentary Internet Communications and Technology Forum and Conservative MP for City of Chester
Lord Harris of Haringey, Labour Peer and Treasurer of the Parliamentary Internet Communications and Technology Forum
Lord Aberdare, Vice chair for All Party Parliamentary Group on Apprenticeships
Lord O'Neill of Clackmannan, Labour Peer and Member of Lords Science & Technology Committee
Luciana Berger, Shadow Health Minister and Labour MP for Liverpool Wavertree
Alun Cairns, Conservative MP for the Vale of Glamorgan
Ann McKechin, Labour MP for Glasgow North
Ian Paisley, DUP MP for North Antrim
Dr Julian Huppert, Liberal Democrat MP for Cambridge
Mike Crockart, Liberal Democrat MP for Edinburgh West
Nigel Adams, Conservative MP for Selby & Ainsty
Neil Carmichael, Conservative MP for Shroud
Peter Luff, Conservative MP for Mid Worcestershire
Read more on IT technical skills