Rapid malware growth for smartphones, reports G Data
Malware is increasingly targeting smartphones and tablet PCs with an Android operating system, according to a malware study from G Data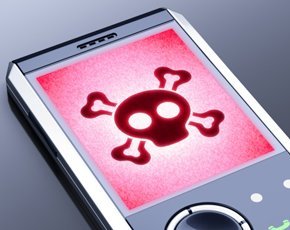 Malware is increasingly targeting smartphones and tablet PCs with an Android operating system (OS), according to the latest malware report from security company G Data.
The number of new malware programs targeting Android increased fivefold in the second half of 2012 compared with the first six months, reaching almost 140,000 by the end of the year, the report said.
Researchers found that on average, a new Android malware strain appears every two minutes.
Attackers are mainly relying on Trojan horses and tried-and-tested eCrime strategies, researchers found. This involves using manipulated copies of known apps and applications with apparently legitimate functions, such as apps claiming to be weather apps.
At the same time the growth of new PC malware slowed, with cyber criminals using less mass malware and focusing instead on highly complex, intelligent malware that can cause more damage.
"Over the last few months, Android malware has become an eCrime growth market; we are constantly recording new variants of malicious apps," said Ralf Benzmüller, head of G Data Security Labs.
"However, the perpetrators are not only relying on spreading malicious apps, but are increasingly trying to integrate infected devices into botnets. This turns smartphones into spam machines," he said.
Overall, more than 2.6 million new malware strains for Windows systems were discovered in 2012, but growth is stagnating.
During the second half of the year, G Data Security Labs discovered a total of 1,258,479 new malware programs, which is 123,000 fewer than in the first half of the year.
Despite this slowdown, 99.8% of malware discovered targeted Windows computers and their users.
Trojan horses in particular are very popular with criminals and they continue to be the top malware category.
The report contains four predictions for the next six months:
Android malware code will continue to gain momentum: The number of malware programs for Google's mobile OS will continue to grow. Attackers will continue to rely on Trojan horses and adware to hurt users.
Malware code growth will slow down: Over the next few months, cyber criminals will continue to focus on quality rather than quantity in their malware code production and use significantly more sophisticated malware programs to target unsuspecting users.
Near field communication (NFC) technology will be targeted: More and more smartphones are equipped with NFC chips for mobile and contactless payment. Online criminals will start to focus on NFC technology as a new attack vector to steal data and money.
Cross-platform attacks as a new eCrime trend: G Data Security Labs are expecting more cross-platform attack methods and malware programs.
Read more on Hackers and cybercrime prevention