Juror Joanne Fraill faces trial for contacting defendant Jamie Sewart using Facebook
A juror, alleged to have contacted a defendant using Facebook, faces trial for contempt of court.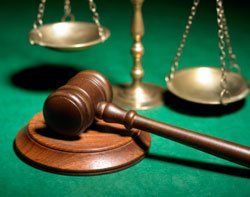 A juror, alleged to have contacted a defendant using Facebook, faces trial for contempt of court.
Joanne Fraill, who sat on the jury in a 10-week drug trial in Manchester, is accused of contacting the defendant Jamie Sewart via the social networking site, reported the BBC.

Download this free guide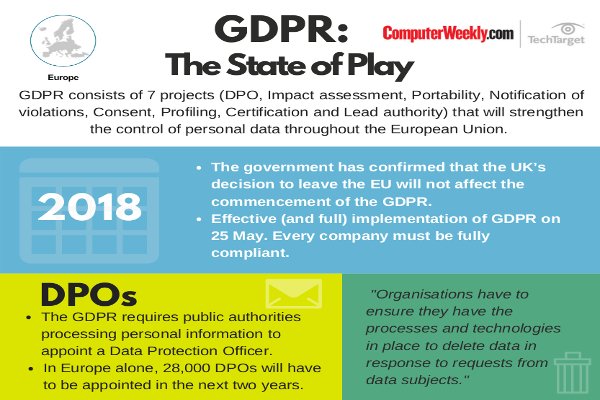 Infographic: GDPR - The State of Play
Get the latest information on how GDPR is going to affect your business and how to avoid any unwanted fines with this simple infographic.
By submitting your personal information, you agree that TechTarget and its partners may contact you regarding relevant content, products and special offers.
You also agree that your personal information may be transferred and processed in the United States, and that you have read and agree to the Terms of Use and the Privacy Policy.
The case is being heard by the Lord Chief Justice, Lord Judge - the same judge who earlier this year permitted authorised use of Twitter in the reporting of some court cases. But at the time Lord Judge said the court must be satisfied live text reporting does not pose a danger of interfering in the proper administration of justice in the individual case.
The alleged contact occurred after Jamie Sewart had already been acquitted, but the jury had still to reach verdicts on other defendants. Sewart also faces contempt charges for allegedly having asked Joanne Fraill about the jury's deliberations. If found guilty, the pair could each face up to two years in prison.
Angus McCullough QC, for the attorney general, told the High Court: "Ms Fraill contacted Ms Sewart via the internet and conducted an online conversation with her.
"The discussion took place at a time when the jury still had outstanding verdicts to return on the case.
"That contact and discussion were in direct breach of the judge's repeated directions to the jury that they should not discuss the case with anyone outside their number, and constituted a contempt of court."
The BBC reported: "Ms Fraill also conducted internet searches on the defendants she was trying."
Read more on IT legislation and regulation