Dell creates global business sales operations to better serve customers
Dell has restructured its main business sales operations into global entities in an attempt to better serve business needs. The changes have been followed...
Dell has restructured its main business sales operations into global entities in an attempt to better serve business needs. The changes have been followed by senior executive departures.

Download this free guide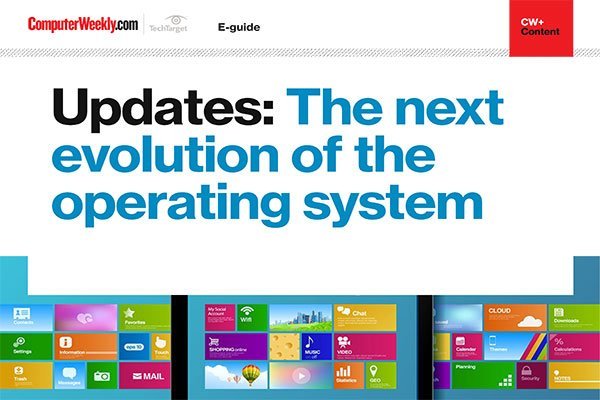 Software Updates: Our latest e-guide is available for your device. Download now?
See how operating systems are evolving with the help of continuous updates and learn about how the Spectre and Meltdown microprocessor flaws have led to improved, more secure processors being released and how Microsoft is evolving its Windows desktop operating system.
By submitting your personal information, you agree that TechTarget and its partners may contact you regarding relevant content, products and special offers.
You also agree that your personal information may be transferred and processed in the United States, and that you have read and agree to the Terms of Use and the Privacy Policy.
To serve business customers "with faster innovation and greater responsiveness", Dell said it will organise globally around three major customer segments - large enterprise, public sector, and small and medium businesses. Dell's consumer business, led by Ron Garriques, is already organised globally.
Dell believes the four groups "best capitalise on the company's competitive advantages", while strengthening execution and synergies.
Each group will possess greater global accountability and responsibility for responding to customer needs, and for anticipating and leading industry change, said Dell.
Michael Dell, chairman and CEO of Dell, said, "In the past two years we have significantly improved our competitiveness, re-engineered our supply chain, broadened our product portfolio and introduced Dell to more people in more places than ever before. We have laid the foundation for the transition from a global business that is run regionally to businesses that are really globally organised."
He said the changes result from listening to customers and responding to their desire for faster innovation and globally standardised products and services.
"Customer requirements are increasingly being defined by how they use technology rather than where they use it," said Dell. "That is why we will not let ourselves be limited by geographic boundaries in solving their needs."
Dell is now only number three in the world when it comes to PC shipments, behind number one HP and Acer, according to analysts.
The heads of the new worldwide business units:
Large enterprise - Steve Schuckenbrock, who is currently president of global services, and chief information officer.
Public - Paul Bell, who is currently president of Dell Americas.
Small and medium business - Steve Felice, based in Singapore, who is currently president of Dell Asia-Pacific and Japan.
In a related move, the company announced that Mike Cannon, president of global operations, will retire from Dell on 31 January.
Cannon will be succeeded by Jeff Clarke who, in addition to his responsibilities as head of Dell's Business Client Product Group, will become vice-chairman of global operations.
Chief marketing officer Mark Jarvis will also leave Dell this fiscal quarter. Erin Nelson, formerly vice-president of marketing for Dell Europe, Middle East and Africa, will assume the role of CMO.