Mobile computing key for SMEs to beat credit crunch
Flexible working seen by SMEs as a means to reduce overheads to meet the challenges of slowing economy
Increased investment in mobile computing is increasingly being used by small to medium sized enterprises (SMEs) as a tactic to maintain growth and reduce costs in the current economic slowdown according to new research from T-Mobile.

Download this free guide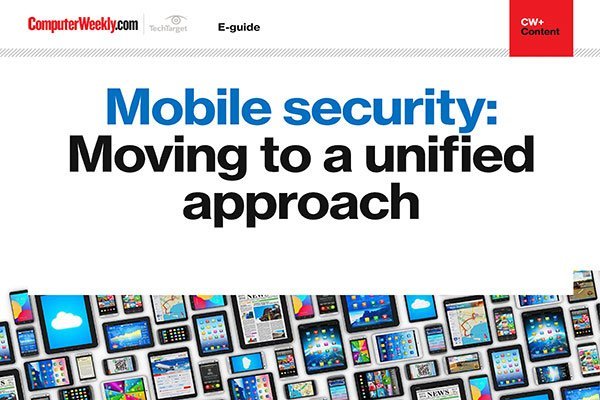 3 expert insights into how mobile security is evolving for business
Download this e-guide to read expert insights into how the current trends in mobile security strategy are showing a move from mobile device management, to enterprise mobile management and unified endpoint management - indicating an evolution towards a unified approach to mobile security.
By submitting your personal information, you agree that TechTarget and its partners may contact you regarding relevant content, products and special offers.
You also agree that your personal information may be transferred and processed in the United States, and that you have read and agree to the Terms of Use and the Privacy Policy.
The research surveyed over 500 owners of enterprises with fewer than 250 employees across the UK , uncovering the challenges they face in the slowing economy and the difficulties in finding technology suppliers that understand their needs.
It found that 84% of SMEs feel that technology becomes more important in a slower economy and as a result 47% have considered implementing a flexible working policy within their organisations as a means to reduce overheads to meet the challenges of the slowing economy. An identical number feel under more pressure from employees to allow them to work flexibly compared with two years ago
However, despite the growing importance of mobile computing, there is a disconnect between what firms would like and their confidence in the ability of service providers to deliver it. Specifically, less than half of SMEs (49%) feel that their mobile communications contracts give them adequate flexibility to be able to react to an uncertain economy.
Gordon Ballantyne, Director of Service and Sales at T-Mobile UK , accepted that the findings of the research require suppliers like his to adapt to the new market dynamics and provide mobile computing solutions that better fits SMEs' needs.
"Things are going to become increasingly difficult for many smaller businesses and it's imperative that suppliers work with them to ensure that they can continue to grow. Mobile communications providers need to work with SMEs to tailor a tariff which not only matches their business needs, but also takes into account the potential impact of the credit crunch. Businesses should be looking for a simple, understandable price plan from mobile communications providers and ensuring they get the specific advice that they require."
Click here to check out the latest devices that can meet your mobile computing needs
Read more on Mobile hardware