Cisco gives £145m backing to Wimax
Cisco will purchase mobile Wimax manufacturer Navini Networks for £145m.
Cisco will purchase mobile Wimax manufacturer Navini Networks for £145m.
The acquisition of Navini will help extend and enhance Cisco's IP Next Generation Network (IP NGN) vision to let service providers to deliver any service to any device over any network.

Download this free guide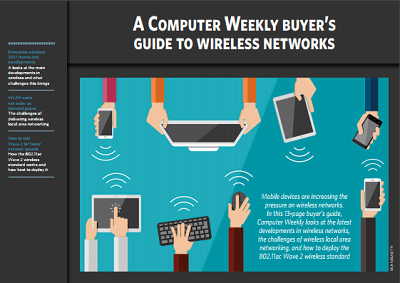 Carrying the heavy wireless burden of mobile devices
Mobile devices are increasing the pressure on wireless networks. In this buyer's guide, Computer Weekly looks at the latest developments in wireless networks, the challenges of wireless local area networking, and how to deploy the 802.11ac Wave 2 wireless standard.
By submitting your personal information, you agree that TechTarget and its partners may contact you regarding relevant content, products and special offers.
You also agree that your personal information may be transferred and processed in the United States, and that you have read and agree to the Terms of Use and the Privacy Policy.
Navini's Wimax products will extend Cisco's Wi-Fi and Wi-Fi-Mesh portfolios, allowing Cisco to enter growing markets for broadband wireless services. Navini supplies base stations, adaptive antenna arrays, management systems, and subscriber modems.
Cisco also expects that its broadband wireless portfolio, that now includes Wimax products, will play a key role in initiatives to drive broadband penetration to consumers and business in emerging countries.
"Around the world broadband wireless networks based upon Wimax have the potential to add millions of new Internet users who cannot be reached economically using copper or fibre infrastructures," said Brett Galloway, general manager of Wireless Networking at Cisco.
A paper published by Cisco giving its view of Wimax in 2004 said that the support of companies such as Intel was necessary to drive down the cost of compatible client devices if Wimax technology is to make its way into laptops and personal digital assistants.
"This last point is worth emphasising because the cost of the client device is a considerable part of the cost of wireless WAN services," the company wrote in the 2004 paper.
Read more on Wireless networking