Exchange enhanced for 64-bit and mobile access
Before the dust can settle from the launch of Windows Vista and ­Office 2007, Microsoft is preparing to launch Exchange Server 2007.
Before the dust can settle from the launch of Windows Vista and ­Office 2007, Microsoft is preparing to launch Exchange Server 2007.
Expected to be released this month, the next generation of Micro­soft's e-mail and communications platform includes a range of enhancements and will require different licensing.

Download this free guide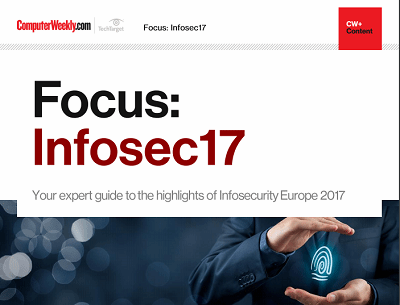 From forensic cyber to encryption: InfoSec17
Security technologist Bruce Schneier's insights and warnings around the regulation of IoT security and forensic cyber psychologist Mary Aiken's comments around the tensions between encryption and state security were the top highlights of the keynote presentations at Infosecurity Europe 2017 in London.
The biggest change with Exchange 2007 is that it is optimised to run on 64-bit servers based on processors from Intel and AMD. This will mean that users may need new hardware to get the most from the application.
To aid integration and customisation, new application integration interfaces use web services, and in mid-­November Microsoft made available a free command line scripting language, called Powershell, that lets application developers build code to run under Exchange 2007.
The software also has technologies to help workers access e-mail, voicemail, calendars and contacts from a variety of remote and mobile clients and devices, said Tony Smith, senior technical writer for Microsoft Exchange Server.
The platform will also use Server Roles - a number of specific servers that carry out different sets of operations. Rather than having a front-end server acting as the gateway or proxy, with back-end servers that house the mailbox and public folder databases, Server Roles reflect more realistically the way that organisations run their Exchange 2007 set-ups, Smith said.
Roles include a Mailbox Server Role, which hosts both mailbox and public folder databases, and provides calendar access for users. A Client Access Server Role supports Outlook 2007 and earlier versions, plus Outlook Web Access, and Exchange ActiveSync as well as protocols such as Pop3 and Imap4.
The Edge Transport Server Role handles all internet-facing mail and protects against spam. There are also Server Roles for unified messaging and internal mail linked to the Active Directory system.
Exchange 2007 will have tools to help with compliance management, and security add-ons such as the Forefront Security for Exchange Server anti-virus program, said Smith.
Maurene Caplan Grey, principal analyst at Grey Consulting, said, unlike previous versions, Exchange 2007 users will require a licence for each running instance of the Exchange Server software.
She added that a client access ­licence is also required to access each user mailbox hosted on Exchange Server, regardless of how it is accessed.
The route to painless migration:
www.microsoft.com/exchange/preview

Comment on this article: computer.weekly@rbi.co.uk

Read more on IT risk management