CA cuts virtualisation software deal
CA to resell StoreAge's cross-platform virtualisation and multi-tiered data protection solutions
Computer Associates and StoreAge Networking Technologies have agreed to let the former resell StoreAge's cross-platform virtualisation and multi-tiered data protection solutions.

Download this free guide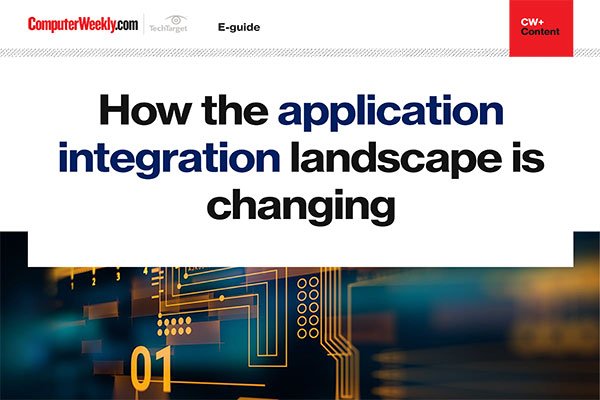 8 ways in which the application integration lanscape is evolving
We take a look at how technologies like Distributed Computing and the Common Object Model have been refined into web services, service-oriented architecture and composable applications and microservices.
At the heart of the reseller package is the BrightStor intelligent storage management software and the two companies express confidence that they can combine to simplify storage administration and enhance data protection in heterogeneous Storage Area Networks (SANs).
"Organisations need to optimise storage resources and data in SAN environments while protecting critical production applications," comments Chris Broderick, senior vice president and general manager of CA's storage management business unit. "By offering StoreAge's SAN volume management and data protection technology with our BrightStor software, CA will enable customers to manage large and complex storage resources more effectively."
"The highly complementary CA and StoreAge solutions address the functional requirements of IT organisations with multi-vendor storage environments," adds Laura DuBois, research director for Storage Software at analysts IDC. "Streamlined management of these environments is essential as the total volume of data grows across the enterprise, while the human resources to manage increasing volumes of data remain flat."
Read more on Integration software and middleware