EMC upgrades replication and storage management tools
EMC is to upgrade several of its software products, including the integration of automated data migration technology with its...
EMC is to upgrade several of its software products, including the integration of automated data migration technology with its storage management suite and the release of a data replication tool that supports disc arrays from rival suppliers.

Download this free guide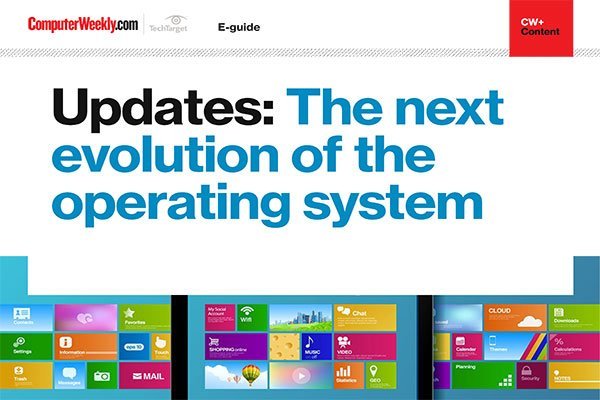 Software Updates: Our latest e-guide is available for your device. Download now?
See how operating systems are evolving with the help of continuous updates and learn about how the Spectre and Meltdown microprocessor flaws have led to improved, more secure processors being released and how Microsoft is evolving its Windows desktop operating system.
By submitting your personal information, you agree that TechTarget and its partners may contact you regarding relevant content, products and special offers.
You also agree that your personal information may be transferred and processed in the United States, and that you have read and agree to the Terms of Use and the Privacy Policy.
The company also said it has integrated the server virtualisation software acquired through its buy-out of VMware earlier this year with its Symmetrix Remote Data Facility replication tool.
That will enable users to asynchronously replicate data from a large number of servers at a primary datacentre to a few systems or even just one at a remote site by creating multiple instances of a server operating system on the target boxes.
Chief among EMC's upgraded products is a new version of the replication software for its Symmetrix high-end disc arrays called EMC Open Replicator.
The tool will allow data to be copied to storage devices from IBM, Hitachi Data Systems and Hewlett-Packard - EMC's main hardware competitors. The company said Open Replicator is due for release in next year's first quarter.
"That's great stuff," said Bill North, an analyst at IDC. "It's not unique. But if you're an EMC customer and . . . have merged with another company or have regional offices with different storage, you can now have greater flexibility."
EMC is integrating its ControlCenter storage management platform with a set of application-aware tools that the company inherited when it acquired Legato Systems last year.
Chuck Hollis, vice-president of storage platforms marketing at EMC, said the integrated offering will include Legato Software's EmailXtender for Exchange 2003 and Lotus Notes products, as well as the EMC DatabaseXtender for Oracle, PeopleSoft and Sybase. Shipments are due this quarter.
EmailXtender identifies infrequently used e-mail messages, and DatabaseXtender searches databases for old or inactive records. Both products can move the older data off high-cost primary storage devices to secondary disc systems or tape drives.
Lucas Mearian writes for Computerworld