Red Hat changes accounting procedures
Red Hat has announced it is changing the way it books support subscription revenue, based on a recommendation from its auditors.
Red Hat has announced it is changing the way it books support subscription revenue, based on a recommendation from its auditors.
The accounting changes prompted the Linux supplier to correct and restate its audited financial statements for the financial years which ended 29 February 2004, 28 February 2003, and 28 February 2002, and its unaudited financial statements for the quarter which ended 31 May 2004.

Download this free guide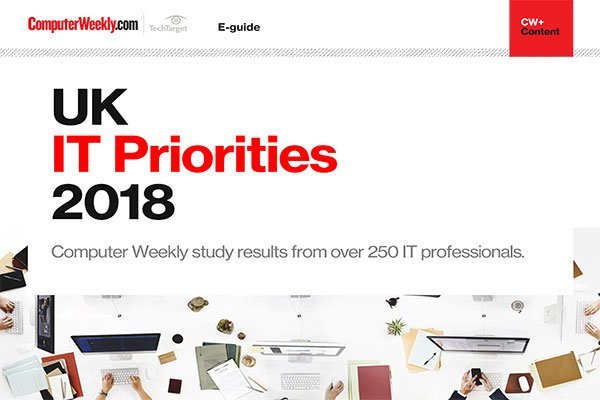 2018 UK IT Priorities survey results
IT organisations in the UK and across Europe are starting to accelerate the move to the cloud. Read more about the key areas in which senior IT managers are planning to invest in over the next 12 months.
Under the new procedures, Red Hat now recognises revenue for subscription agreements on a daily basis, rather than on the monthly basis it had been using for five years.
Almost immediately, several shareholder class-action lawsuits were filed alleging that Red Hat officials failed to disclose the method used for reporting subscription revenue and that, as a consequence, the company's earnings were overstated.
Conor Crowley, an attorney at Much Shelist Freed Denenberg Ament & Rubenstein, which filed one of the class-action lawsuits, said the multiple suits will likely be consolidated at a later date by the court.
The suits were filed in the US District Court for the Eastern District of North Carolina, where Red Hat is based. The court will hear requests for consolidation and for the appointment of a lead plaintiff on 13 September, he said.
Red Hat was contacted by the US Securities and Exchange Commission with questions and comments about the reporting changes.
Amid the auditors recommendations, Red Hat also announced it had named its new chief financial officer.
Red Hat has named as new chief financial officer of the Linux supplier.
Charles E Peters Jr, a certified public accountant, will replace Kevin Thompson. Peters most recently served for eight years as the chief financial officer at Burlington Industries, which sells fabrics for clothing and furniture.
Peters said he is well aware of the recent accounting changes and lawsuits.
"I did substantial due diligence before I decided to join the company. I'm very comfortable with the restatement. I would call it a refinement of the accounting. It didn't have significant changes looking backward" on the company's overall financial results, he said.
"In regard to the class-action lawsuits, those will be dealt with by the lawyers," Peters said.
At Red Hat, Peters will be responsible for accounting, finance, treasury, tax, credit and investor relations.
Todd R Weiss writes for Computerworld
Read more on Operating systems software