Reuters Market Data available on IBM servers
Reuters Market Data System customers will be able to use the application on IBM servers running Linux.
Reuters Market Data System customers will be able to use the application on IBM eServer xSeries and eServer BladeCenter servers running Linux.
The deal marks the second hardware platform announcement this year for RMDS. In February, Reuters announced that the application was available on Hewlett-Packard ProLiant servers running Red Hat Linux Advanced Server on Intel hardware.

Download this free guide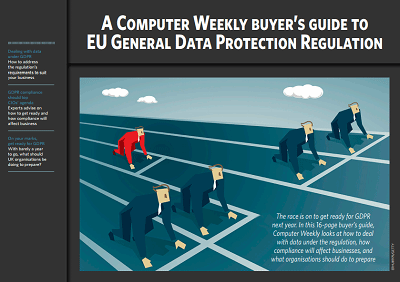 Computer Weekly's Buyer's Guide to GDPR
The race is on to get ready for GDPR next year. Computer Weekly looks at how to deal with data under the regulation, how compliance will affect businesses, and what organisations should do to prepare.
Until the HP deal, RMDS was most widely used on hardware from Sun Microsystems running the Solaris operating system. Versions of RMDS have also been available for Unix operating systems, including HP-UX and IBM's AIX.
Reuters spokesman Kyle Arteaga said the addition of the IBM servers will allow Reuters customers to stay with their suppliers of choice while using the software. Pricing depends on the number of users, the hardware chosen and the options and features desired in RMDS.
The Intel-based IBM and HP servers allows customers to save money while using RMDS, the companies claimed.
Peter Lankford, vice president of Reuters Enterprise Information Solutions, said adding IBM to its existing support of HP hardware brings to RMDS customers IBM's expertise in Linux and a wide support and services network.
"Our customers have asked us to support IBM's BladeCenter hardware for the market data infrastructure they have come to rely upon," he said.
Todd R Weiss writes for Computerworld
Read more on Server hardware