Vodafone picks RealNetworks for multimedia
Vodafone will use software from RealNetworks to distribute audio and video content to users of its Vodafone Live wireless data...
Vodafone will use software from RealNetworks to distribute audio and video content to users of its Vodafone Live wireless data service.
The deal will give RealNetworks a way in to all the operating companies in the Vodafone group, according to Mark Donovan, director of strategy and marketing for RealNetworks' mobile products and services group.

Download this free guide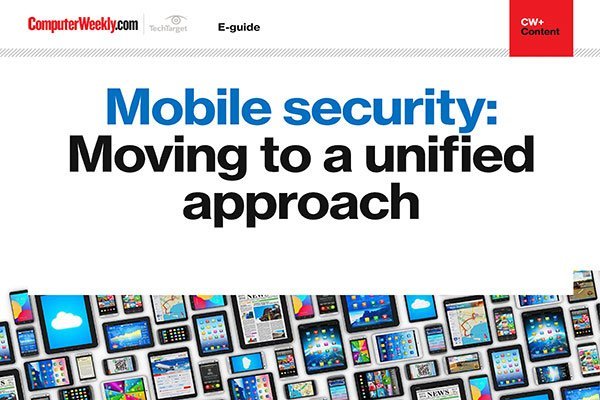 3 expert insights into how mobile security is evolving for business
Download this e-guide to read expert insights into how the current trends in mobile security strategy are showing a move from mobile device management, to enterprise mobile management and unified endpoint management - indicating an evolution towards a unified approach to mobile security.
"This is a group decision on technology direction to establish a technology across all their operating companies," he said.
Vodafone D2 in Germany and Amsterdam-based Vodafone Omnitel are already using RealNetworks' Helix Universal Mobile Server and Helix Universal Mobile Gateway software as part of a soft launch of the service's capabilities, Donovan said.
RealNetworks has also developed custom middleware to interface with Vodafone's back-office systems and is helping to integrate it.
Commercial services with paid-for content will probably not appear until 2004, according to Erika Shaffer, a spokeswoman for RealNetworks.
Vodafone has recommended to its handset suppliers that they incorporate RealNetworks' media player in their phones, she said.
There are already a number of mobile phones on the market incorporating RealNetworks' media player. The oldest of these is Nokia's clamshell-format Communicator. More recently, Nokia included the software in its 7650 and 3650 camera phones. Other manufacturers' phones carrying the software include Siemens' SX1 and Samsung's SGH-D700.
The availability of phones carrying the media player is crucial, according to Alex Slawsby, a mobile devices analyst with market researcher IDC.
"The handset market is significantly different from the laptop or desktop space. Phones typically come with one media player installed, and they keep it for the life of the device," he said.
In contrast, computer users can download and install new media players when it suits them, he added.
Vodafone has equity stakes in mobile phone networks in 28 countries, mostly in Europe, but also in Japan and the US, and partnerships with eight others, according to its website. Thirteen of these networks offer the Vodafone Live picture messaging service, launched last October.
Peter Sayer writes for IDG News Service
Read more on Mobile hardware