WorldCom moving wireless users to other carriers
Wireless customers of WorldCom are being advised to transfer their business to other US wireless carriers to avoid an...

Download this free guide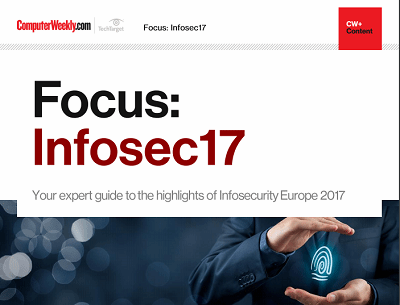 From forensic cyber to encryption: InfoSec17
Security technologist Bruce Schneier's insights and warnings around the regulation of IoT security and forensic cyber psychologist Mary Aiken's comments around the tensions between encryption and state security were the top highlights of the keynote presentations at Infosecurity Europe 2017 in London.

Wireless customers of WorldCom are being advised to transfer their business to other US wireless carriers to avoid an interruption in service.



The company previously resold wireless service from US carriers to customers, who will start receiving letters in the mail with instructions on how to switch their accounts to one of the five carriers affiliated with WorldCom: Verizon Wireless, Cingular Wireless, AT&T Wireless Services, Alltel, and a fifth carrier that has not yet been disclosed, said a WorldCom spokesman.

Wireless customers are being assigned a transition provider, in most cases the same provider that carried their wireless calls under WorldCom's resale programmes, said Les Kumagai, a WorldCom spokesman.

The features and services offered under WorldCom's plans are similar to those offered by the respective carriers, so in most cases customers will maintain the same level of services.

Depending on the transitional provider, different deadlines will be in place for customers to switch their service to a carrier to avoid headaches such as having to switch phone numbers. Kumagai urged customers to read their transition letters carefully.

Since WorldCom admitted to falsifying its financial results from 2001 and the first quarter of 2002 in June, the company has filed for Chapter 11 protection, been delisted from the Nasdaq market, and seen its former chief financial officer and controller indicted on securities fraud charges.

WorldCom's bankruptcy and restructuring efforts have shifted its focus away from the wireless business, which is expected to save the company $700m (£455m) a year, Kumagai said. It will concentrate on voice, data and Internet services for businesses in hopes of righting its ship, he said.

When it announced its plans to exit the wireless resale business, WorldCom had nearly two million wireless customers, Kumagai said.
Read more on IT risk management