Intel blames Europe for lower revenue forecast
Intel has revised its second-quarter revenue forecast, citing soft demand for its chip technology in Europe as the cause.

Download this free guide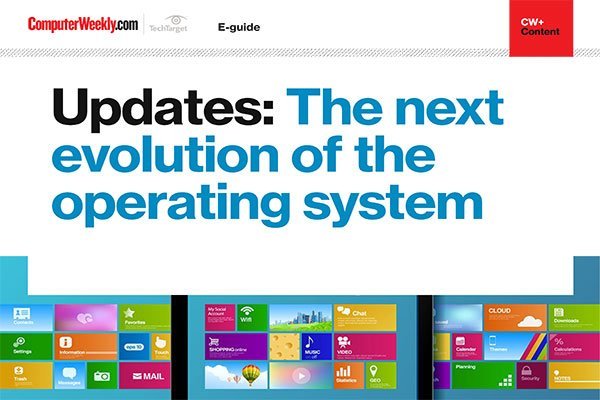 Unpacking the future of operating systems
In this e-guide, we take a look at how updates are the next evolution for operating systems. From security and iris recognition to 3D modelling and easier recognition with OneDrive, updates are key to keeping your device fresh and, most importantly, safe.

Intel has revised its second-quarter revenue forecast, citing soft demand for its chip technology in Europe as the cause.



The company now expects to report revenue of between $6.2bn (£4.3bn) and $6.5bn (£4.5bn) for its second fiscal quarter, ending 29 June. The company had earlier predicted it would post revenue of between $6.4bn and $7.0bn for the period.

"Intel's business performance is consistent with the low end of historical patterns for the second quarter," said Andy Bryant, executive vice-president and chief financial officer at Intel.

Weak demand for products in Europe is the main reason for the lowered expectations, he said. In addition, slower sales of its chips for desktop PCs in all regions also hurt the company, despite solid sales of notebook and server products, Bryant said.

"If you look at historical patterns, we thought Europe would be stronger in the quarter," Bryant said. "It's actually worse than you would have seen in past years, but not a lot."

Intel said it expects to see a stronger second half of the year.

The company also said acquisition-related costs and other charges are expected to be $230m for the quarter - higher than a previous forecast of $115m.

The revised forecast suggests that Intel's second-quarter revenue will be 4% to 9% lower than the figure reported in its first fiscal quarter, traditionally a strong period. The revenue figure would be slightly above or below the $6.3bn reported in last year's second quarter.

Intel saw some bright spots during the three months just ended as it satisfied what it called pent up demand for its lower-end Celeron products. Sales of its Celeron chips are higher than they were at this point during Intel's first quarter, the company said.

"We are seeing Celeron being a higher percentage [of shipments] than expected," Bryant said. "There is more strength in Celeron than we expected."

Shares of Intel (INTC) fell by more than 4% during yesterday's trading (6 June) before the revenue forecast statement was issued, to close at $27 per share on the Nasdaq exchange.