What's in a name (or job title)?
There may be more to the name game than meets the eye. The job title of the IT chief, and who he or she reports to, can determine...
This Article Covers
RELATED TOPICS

Download this free guide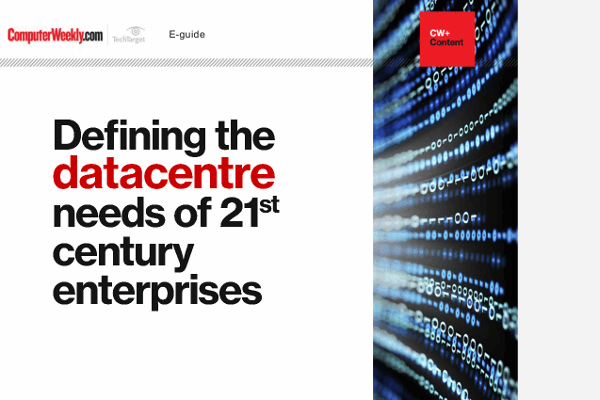 Defining the datacentre needs of 21st century enterprises
A collection of our most popular articles on datacentre management, including: Cloud vs. Colocation: Why both make sense for the enterprise right now; AWS at 10: How the cloud giant shook up enterprise IT and Life on the edge: The benefits of using micro datacenters
By submitting your personal information, you agree that TechTarget and its partners may contact you regarding relevant content, products and special offers.
You also agree that your personal information may be transferred and processed in the United States, and that you have read and agree to the Terms of Use and the Privacy Policy.

There may be more to the name game than meets the eye. The job title of the IT chief, and who he or she reports to, can determine - or be determined by - the board's attitude to IT



Unlike John Riley - (Computer Weekly, 11 October) I have no difficulty in using the term CIO (chief information officer) when talking to people on this side of the Atlantic. The fact that the title CIO is rare over here does not make it wrong. People with this job title may well be in a company with US roots or a multinational. It is a job title which has quite wide recognition.

There was much the same hiatus and early ridicule when the description "director of IT" began to emerge. Director of management services was in vogue then, usually having the data processing manager in his team.

I am tired of that now very old (and probably highly inaccurate) joke that CIO means "career is over". When director of IT began to emerge, senior management would question what it meant: if you put the two words "information" and "technology" together, what does it mean? It is certainly not good English.

A fairly long-winded explanation is that what is meant is really the reverse - the use of technology to provide, disseminate and use information derived from the data an organisation holds.

Possibly the use of the word officer is more alien this side of the Atlantic, whereas it is quite widespread in the US.

I find that when I use the phrase CIO I do not experience a "you've lost it" response - rather a general acceptance or, more interestingly, a discussion about whether this embraces the whole of a UK IT director's job or, as is emerging in the US, a concentration on the provision of information, separated from the technology which is used to enable it - this falling into the remit of the chief technology officer (CTO).

I believe that there is a need for these two job definitions to emerge. The technology is developing so fast that a single-minded concentration on this and the increasingly absolute need for non-stop global 24x7 availability is sufficient challenge for one job.

The CIO must be capable of understanding both the capabilities and constraints of developing technology in order to have proper dialogues with those in business processes who need the information. Equally, but arguably at a more junior level, the CTO must fully appreciate the information uses of the data he is managing.

The debate about job titles pales when one looks at the other point emerging from Riley's analysis. If whoever is responsible for what we now generically call IT is reporting to the director of finance or someone other than the chief executive then the possibilities of that apparently much cherished goal of IT getting on to the board is taking a significant step backwards.

Anyone reporting directly to the chief executive is but a half step away, because he or she is one of a small band of people below the rank of a board member, who does so.

To become simply another manager reporting to a board director is proof that, to much of senior general management, IT is simply an enabler, reactive to the needs of the business rather than proactive in helping the business to be more efficient and effective and to gain and maintain competitive advantage.

Ultimately I believe that regardless of title, those who can effectively communicate with colleagues at the top of their organisations, who deliver well, are proactive, and never attempt to dazzle with technology, are most likely to succeed.


It may be a long time before CIOs have their own seats on the board. To achieve this an essential stepping stone is to report to the CEO.

Robin Laidlaw is a former director of IT for British Gas and is now an independent consultant