In this six-part series, Joseph R. Czarnecki, project management specialist and senior consultant at ESI International, identifies six top business skills at which every IT project managers needs to excel.
According to the Standish Group CHAOS report, the number of troubled projects is decreasing. That's the good news. The bad news is project failure is on the rise. Apart from the economic crisis, we don't have money to waste so before we undertake the project, ask yourself, "Did we think it through?"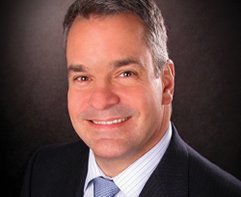 Today's IT professional is required to do far more than just write code. A whole new set of talents in business competencies, or so-called soft skills, has arisen in the IT industry. IT managers are not only required to sharpen their business acumen and engage in high-impact communications. They also have to meet the increasing demand for critical thinking and problem-solving capabilities.
---
Download the latest project management research (requires registration):
The global state of the Project Management Office.
The global state of the PMO: the UK perspective.
The global state of the PMO: the IT perspective
 
---
As more and more IT professionals grow into business-oriented roles within their organisations, they have become responsible for contributing to enterprise-wide needs analyses, managing stakeholder expectations, and assessing "as is" versus "to be" situations. Additional requirements include the ability to identify the root cause of problems as well as the implications associated with potential solutions.
Further, IT managers have to then be able to select and implement the right solution among many. Multi-dimensional prioritisation also becomes essential, as does analysing business risks and recognising opportunities. In other words, career-oriented IT professionals have to see the big picture while keeping their eye on the details.
These professionals now determine their organisation's future on a whole new level. As such, their thinking has to be continuously adapting to the environment at hand. They must be able to think about their thinking, if you will, and to differentiate among different types of thinking, determine which type is appropriate and how best to approach thinking about various situations:
Strategic thinking (What is the overarching goal and objective and how will my decisions achieve it?)
Tactical thinking (What is my next step toward that goal?)
Analytical thinking (Why are we where we are? What is the root cause?)
Creative thinking (Is there a different way of looking at this problem or opportunity? What innovative approach could we take?)
Implications thinking (also known as systems thinking ~ What would happen if we went with option X, Y or Z?)
Adopting these different thinking styles takes time, but consider an organisation in which its IT managers applied analytical and strategic thinking to correctly diagnose key weaknesses before launching a project. Imagine the organisational impact of correctly identifying the project scope at the outset instead of possibly missing the point of the issue from the very beginning.
What if a structured problem-solving approach were applied in which creative, tactical, and implications thinking were utilised, forming a well thought out road map of documented solutions and their alternatives, along with decision-making criteria, and the rationale for selecting a particular course of action? It would heighten the organisation's ability to target appropriate solutions amidst a constantly evolving industry landscape.
By applying appropriate types of thinking at critical junctures, IT professionals will make better decisions, perhaps putting the number of failed projects on the decline in future. Of course, cost plays a large part in project success as well. Understanding business finance is the next key skill set to be addressed in the fourth article of this six-part series.
Part 1: Establishing a business mindset
Part 2: Advanced Communication and Interpersonal Skills
---
Joseph R. Czarnecki, PMP, MSP Practitioner, Senior Consultant, Global Learning Solutions - EMEA, ESI International, leads the development and customisation of learning programmes including courseware, executive workshops, coaching programs and assessments for many of ESI global clients. As a subject matter expert and recognised thought leader in project management, Joe has authored various professional articles for trade publications. He is a member of the PMI-UK Corporate Council. http://www.esi-intl.co.uk
Download more project management research (requires registration) >>
Email Alerts
Register now to receive ComputerWeekly.com IT-related news, guides and more, delivered to your inbox.
By submitting your personal information, you agree to receive emails regarding relevant products and special offers from TechTarget and its partners. You also agree that your personal information may be transferred and processed in the United States, and that you have read and agree to the
Terms of Use
and the
Privacy Policy
.
This was first published in June 2011