Thought for the day:Technology - the heart of the black economy
Hard-hitting IT columnist Simon Moores gives his personal take on the hot issue of the day.One of our readers, Equation managing...


Download this free guide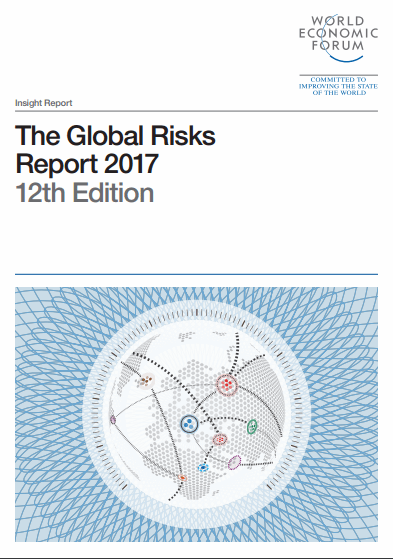 Global Risks Report 2017
Crisis patterns over the past decade have changed dramatically. 10 years ago elements such as civil war and oil prices were the top global risks to take into account. Now we see water crisis and extreme weather events taking control of keeping us up at night. Download this extremely insightful Global Risk 2017 assessment from the World Economic Forum to help prepare you for what you can't know.
By submitting your personal information, you agree that TechTarget and its partners may contact you regarding relevant content, products and special offers.
You also agree that your personal information may be transferred and processed in the United States, and that you have read and agree to the Terms of Use and the Privacy Policy.
| | |
| --- | --- |
| | |
Hard-hitting IT columnist Simon Moores gives his personal take on the hot issue of the day.One of our readers, Equation managing director Iain Janes, gave me a call regarding an earlier column I wrote on the recession and ageism in the IT industry.



Youe see, I had been wondering when all the job cuts we keep reading about would start to appear in the unemployment figures. Only this week I heard that another friend, the chairman of a very large and well-known IT services company, is agonising over a possible 40% cut in staff by the end of the year.

"You won't see what's happening in the IT industry in the unemployment figures," Iain Janes told me. "Most, if not all of the people who lose their jobs, have savings or redundancy money. How many of such people who you know have actually signed on?"

"None", I said.

"Exactly," said Janes. "While you have savings you can't sign on, it's pointless anyway. Many of the losses are among self-employed contractors and they can't sign on either. In fact, they don't exist, like the millions of 'unemployed' students.

"It gets worse. The so-called 'middle England' not only shoulders most of the Chancellor's tax burden, but it funds a greater proportion of the black economy. Cash-in-hand payments to nannies, builders, window-cleaners, gardeners and so on. So if you cut the heart out of the IT business, which has been one of the more lucrative sources of the home improvements industry, you will ultimately see not just a loss in corporation tax revenues but a knock-on effect further down the economic order.

"Under new Treasury guidelines, unemployment becomes a thing of the past, everyone will either work for the Office of the e-Envoy, IBM or the NHS [IT] and anyone who doesn't will be an estate agent, a political adviser, a Westminster parking warden or a student."

Will there be elections in this new Utopia, I wondered. Yes, but under the Private Finance Initiative, these will surely be self-financing.

So having started life as a simple Cobol programmer, I'm starting to wonder where the opportunity lies in the IT business outside of developing local government portals for the payment of parking fines.

I see hundreds of sales people, but the substance and experience seems to be leeching from this industry as each month of downsizing passes. How much farther can we go before the wheels start to come off?

Is it really as bad as I think it is?

What is your view?
Is IT as lean as it'll ever be or is there room for further job cuts? Tell us in an e-mail >> CW360.com reserves the right to edit and publish answers on the Web site. Please state if your answer is not for publication.

Zentelligence Setting the world to rights with the collected thoughts and opinions of the futurist writer, broadcaster and Computer Weekly columnist Simon Moores.
E-Handbook

E-Handbook

E-Handbook
Read more on IT for small and medium-sized enterprises (SME)