The road to recovery
2001 has been a year of spectacular highs and lows for the computer industry. CW360.com offers an insight into what the sector...

Download this free guide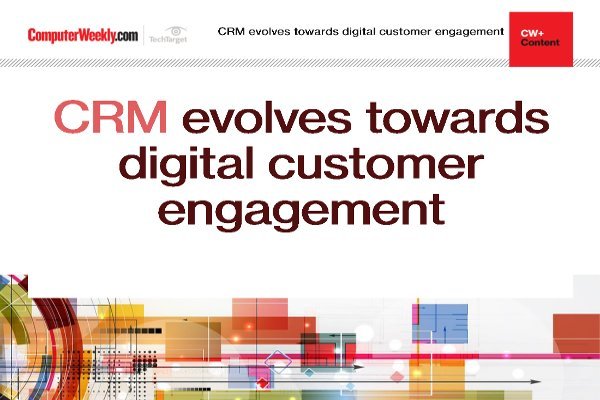 Enhancing digital customer engagement with CRM
Learn about customer relationship management has evolved towards engaging with customers through every channel, with digital at the forefront.

By submitting your personal information, you agree that TechTarget and its partners may contact you regarding relevant content, products and special offers.

You also agree that your personal information may be transferred and processed in the United States, and that you have read and agree to the Terms of Use and the Privacy Policy.

2001 has been a year of spectacular highs and lows for the computer industry. CW360.com offers an insight into what the sector can do to haul itself out of the economic doldrums.



It has been a tough year for IT. The bursting dotcom bubble did not limit its damage to the no-hopers - some good companies were affected as well. The 11 September terror attacks in the US knocked the confidence out of an industry already grappling with tough economic conditions.

So what went wrong? What is going to happen now? Will the boom times return? What can we learn from the boom-to-bust cycle that has gripped our industry?

CW360.com spoke to a cross section of the IT industry to gauge its views. Amid the conflicting opinions and analysis one message comes through loud and clear. Hype is out and practicality is back.


Rupert Wheeler, member of the British Computer Society IT directors' forum, Elite
Life is becoming tougher - one only has to look at the weakness in the interim management market and sharp reductions in the sale of IT products.

The priority is to help the UK drive up its productivity as quickly as possible. IT must therefore focus its attention on short-term actions that bring immediate benefits such as the use of front-end software engines to increase the usefulness and life of legacy systems.

Software will hold the short-term answers rather than hardware. It is where I shall be looking for general signs of recovery in IT.

As the economy emerges from the doldrums it should prove an ideal opportunity for IT directors with an entrepreneurial spirit to show they really are of boardroom material.


Lucy McFetrich, director of technology research at investment bank Merrill Lynch
The definition of recession is two quarters of negative growth, so to say whether the IT sector is in recession depends on how you clarify it. But there's no doubt there is a downturn in the market.

We have come out of a period of high growth rates driven by issues such as the year 2000 date change, the euro and the dotcom bubble.

There will not be a defining turnaround time. If you're a PC manufacturer, the second quarter of 2002 will see some improvement. Services won't pick up until late 2002. It is going to vary on which area you compete in.

Recovery will happen in hardware first, then software, then services. This is what happened when we went into the downturn. The likes of Cisco and Sun were hit first, then the software companies and now we are seeing a slowdown in the services arena.

Ivor Canavan, vice-president and business director of managed services at services giant CSC
The performance of the IT industry is an indicator of the general state of the UK economy. The economy is in recession with the exception of the service and public sectors.

We are witnessing a reduction in capital expenditure, driving a reduction in the demand for consulting and system integration services. At the same time, many organisations are trying to reduce operating costs and the outsourcing market is buoyant as a result.

The reduction in capital expenditure is also impacted by the Y2K and e-business boom periods. During these periods, many IT directors convinced their organisations to spend significantly on capital projects which, with hindsight, were unnecessary or did not deliver the promised long term share price improvement.

This perceived non-delivery has led to a reluctance by the IT community to propose major programmes and, when they are proposed, to a more rigorous evaluation of the benefits case by the business community.

The next 12 months will continue at the same level of activity with a general slowdown in new projects and increasing outsourcing marketplace.

However, the marketplace will improve beyond this period as the general economy improves and organisations are forced to spend to gain access to new products and services.

Today's requirement to reduce costs is also causing structural changes in the UK IT industry, with offshore providers obtaining a growing proportion of the IT spend. When the economy recovers this offshore business will not necessarily return to the UK-staffed IT providers.


Norman Green, vice-president of finance at software company Oracle
It is difficult to say when the tech downturn will end because you hear conflicting evidence every day. Jeff Henley, chief finance officer at Oracle, recently said of the global economy that on the evidence we have, IT spending will remain slow until at least the second half of 2002.

Three key things will happen over the next 12 months. Firstly, the Internet will be used for genuine competitive edge. In today's economic climate, the pressure on companies to become more efficient and increase return on investment is vast, and cost-cutting tools will be the way forward.

Internally, a company can streamline its processes with reduced costs and efficiencies. Externally, it can connect to its key communities to drive down costs via such collaborative activities as supply chain management, procurement and product design.

Secondly, we will see a move to take the complexity of IT management away from organisations and an increase in standardised, integrated software suites that need little or no integration.

Thirdly, we'll see the advent of software as a service. This model completely liberates a company from having to find scarce IT staff, implementation and integration headaches, upgrade problems, and general IT management. It enables it to focus on its core competence, becoming more competitive and profitable.


Dr. Roger Till, external affairs director at electronic trade association, e.centre.
Technically we are in a recession because output has decreased for two calendar quarters in succession.

Recently we have again seen the introduction of new ICTs [information communication technologies] followed by a dislocation of business processes, competitive environments and the way businesses interact with their consumers.

I hope the IT industry will now grow at a slower rate than experienced over the past three years, but at a more sustainable pace in the long term.

Simply put, the state of the IT industry will depend on:

The success with which electronic businesses implement realistic and executable strategies.



The rate at which traditional businesses (especially SMEs) reap the benefits of Internet technologies and introduce them into their processes.



A cultural change signalled by the way businesses are more impressed by the strategic opportunities of new technologies, rather than threatened by the potential change to their business environments.


The economy will be kick-started when the IT vendor community engages in more collaborative projects (like ebXML) to create interoperable solutions. Another key points will be when broadband connection in households and SMEs becomes a commodity.

Chris Webb, chief operating officer of computer reseller and services giant Computacenter
The best estimates as to when the downturn will end range from late next year to mid 2003. We have already had some nine months of recession, or certainly reduced spending.

It was primarily caused by a slowdown in economic growth, a heavy period of investment in infrastructure in the lead up to the millennium, and IT expenditure in general coming under the microscope. But nothing actually went wrong. We are in a lull and will have to be patient.

In some sectors, such as government, IT spending is still healthy and there are still significant projects and outsourcing contracts being placed.

I think we will see continued consolidation of both vendors and customers, as the conditions remain difficult for the next 12 months.

In terms of kick-starting the IT economy, clearly Windows XP will have an energising effect. Ironically the services side of the business has already been kick started by the focus that a recession brings on ROI and value for money.

Mike Collins, European marketing manager, security and privacy at Tivoli, IBM's software management division
The US as a whole is now technically in recession and the IT industry is definitely in recession over there, but maybe not in Europe.

I don't believe we are in recession in the UK - the next round of company results will clarify the situation - but there is definitely a slowdown.

This all happened because the hype bubble burst on e-business, the Internet and dotcoms. The gloss wore off new technology and people no longer felt they had to rush into new IT projects and ask questions later.

When the situation improves and growth occurs, it will be solid growth on a firm base, rather than manic growth on air. When this will happen, I don't know. I don't believe anybody really knows.

John Handby, chairman of IT director forum CIO Connect
It's true, it's tough out there, but I don't think things are too bad and I believe there will be a pick-up very soon. Many of our members are feeling the pinch, especially in the telecoms sector, but user organisations seem okay.

There are two major factors that have contributed to the problems -- the bursting of the dotcom bubble and the failure and overpricing of 3G licences. Both of these started a depression in the sector and 11 September tipped things over, especially in the US.

The IT sector has almost talked itself into trouble and perhaps the situation is just not that bad. I am confident of things picking up significantly over the next year with the rising popularity of e-business playing a key role.


How do you see life in 2002?
What do you regard as the key to success for companies and individuals in a tougher economic climate? > >Let us know with an email.
Read more on Business applications