Set your own standards, and meet them
The beginning of a New Year sees us set new targets and ambitions for the 12 months ahead.

Download this free guide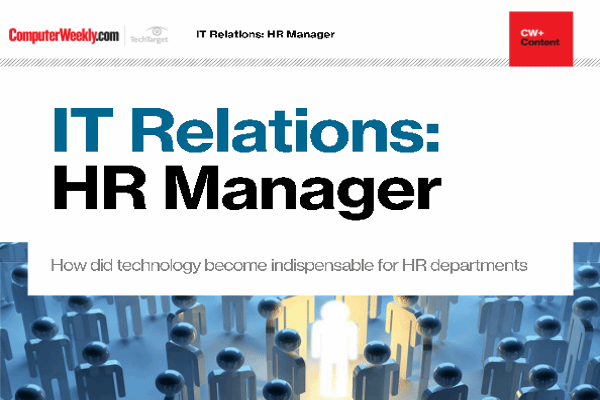 How did technology become indispensable for HR departments
HR and IT departments have begun to work closely together over the last few years. While HR historically has often received limited attention, companies now understand the key role the department plays in the business.
By submitting your personal information, you agree that TechTarget and its partners may contact you regarding relevant content, products and special offers.
You also agree that your personal information may be transferred and processed in the United States, and that you have read and agree to the Terms of Use and the Privacy Policy.

The beginning of a New Year sees us set new targets and ambitions for the 12 months ahead.



We do this for ourselves, our IT teams and our projects. This focus on what we are about to achieve can be highly motivating.

And then it all goes wrong. We fail to keep to our new personal regimes; as teams we become collections of different individuals; our projects miss deadlines; and we start to focus on risk, and what can go wrong.

Why does this happen? There is one reason, above all others, and it can be turned to our advantage. It works against us every day of our lives. It stops individuals in their tracks, causes teams huge conflicts, and is one of the main causes of project failure.

It starts when we set our goals. Every one reading this will have a different definition of what success means within overall headings of "money," "freedom" and "happiness".

Teams and projects will share more conformity of ambition: to be unstoppable; to be more open and trusting with each other; to deliver x by y; and so on. And yet, as different as each of these may be, how do we judge how successful we are at these, and in all other areas?

By looking at how other people are doing or - even more damaging - by how we think others are doing.

Individuals continually compare their achievements with those of other people; teams seem to work against, rather than with, other parts of our own company; and projects are constantly compared with benchmark this and best practice that.

Comparing how we are doing, particularly as IT teams, can be very powerful. We need to learn from the experience of others, and it is useful to know how we are doing compared with others.

But it can be crippling when it takes our focus, energies and resources away from achieving what we want to achieve. And benchmarking is simply not good enough, especially in tough economic times - we need to soar ahead of others, scaling new heights, not simply being as good as everyone else.

Finally, it removes ownership of challenges. If we find another project has encountered a problem, it justifies us faltering at the same time.

The way to overcome this is simple. By all means, let us evaluate how others are doing and learn from their experience but, overall, let us marshal our own people, our own forces. By setting clear, concise and compelling aims on a personal, team and project level, by deciding that we will achieve these, and by then doing what we have to do, we take command of our own lives, futures and workplaces.

David Taylor is president of Certus
Read more on IT jobs and recruitment