Move the finance department out of the dark ages and into the dark
Despite the hype, the Internet's impact on business processes is still patchy. Sure, there has been massive investment in...
This Article Covers
RELATED TOPICS

Download this free guide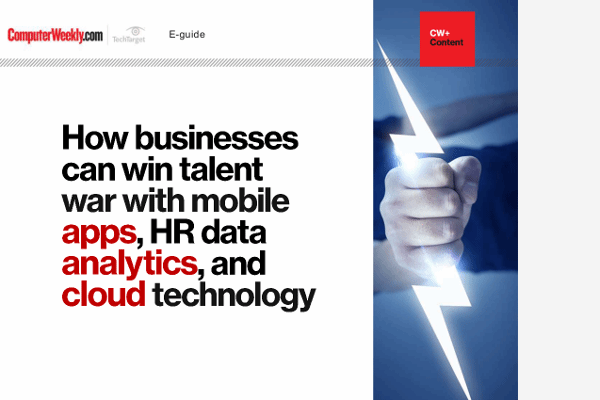 How businesses can win talent war with mobile apps, HR data analytics and cloud technology
Latest articles on HR best practices: mobile apps disrupting the annual staff appraisals; reasons for and against open-source software; and Rolls-Royce case study.
By submitting your personal information, you agree that TechTarget and its partners may contact you regarding relevant content, products and special offers.
You also agree that your personal information may be transferred and processed in the United States, and that you have read and agree to the Terms of Use and the Privacy Policy.

Despite the hype, the Internet's impact on business processes is still patchy. Sure, there has been massive investment in enterprise resource planning (ERP) systems, sophisticated customer relationship management solutions and e-marketplaces. But one function - finance - appears to lurk in the dark ages.



Isn't it incongruous that a chief executive's weekly broadcast can be streamed through people's personalised Web portals, but it still takes 10 accounts clerks up to two weeks to process an invoice?

In most organisations, a finance department's working day still revolves around budget reports, expense forms and credit control. Even though some of its processes are automated, it is reckoned that more than 60% of a finance department's operational costs go on time-consuming paperwork. This is hardly strategic.

The thinking company's answer is to use the Internet and other technologies to exploit potential that is locked into legacy systems. Not only does this enable the finance department to add value to decision making by providing near real-time management information, but it typically cuts costs too. Gone is low-tech, manual transaction processing, and in its place comes a "lights-out" approach, where information extraction and processing is handled electronically, 24 hours a day, with minimal human intervention.

Companies committed to bringing their finance functions into the 21st century are embracing developments such as neural network technology to streamline financial processes. For example, advanced optical character recognition (OCR) technology extracts information and turns it into reports that can be sent to either a desktop portal or personal digital assistant. The real benefit arises from the seamless integration of document management and e-procurement systems with an existing ERP system.

The automation of employee expense processing is another popular first step towards the greater efficiencies promised by e-finance.

Online data capture, report submission and approval reduces paperwork. Rules "intelligently" embedded in the system allow finance staff to focus on exceptions, rather than broader, more time-consuming auditing. Integration with a company's reimbursement and general ledger systems permits faster payment. And data analysis enables immediate identification of overspends, as well as opportunities for savings and potential deals with global suppliers.

According to research by American Express, travel and entertainment is now the second largest controllable expense in companies behind salaries, with the average paper claim costing nearly £25 to process, compared with a £7 cost for electronic handling.

A good example of a company already realising such savings is US retailer JC Penney, which has implemented Concur's

e-expenses solution over its corporate intranet. Expense data is pre-populated directly via a corporate charge card, and all approvals, auditing and analysis take place online. As a result, the company has cut 30,000 hours per year from the time taken to process its 60,000 annual expense claims.

Before long, all finance processes will be similarly e-enabled. The benefit for companies is that they will be able to operate at Net speed. And finance departments themselves will be transformed from production line to control room.

With more than 80% of transactions processed automatically and customised performance management information delivered to managers' desks with little or no human intervention, the finance function will at last be freed to assume the strategic decision-support role that today's chief executive demands.

Peter Scott is a partner at KPMG Consulting
Read more on Business applications