Is self-regulation enough for IT?
At a meeting with Computer Weekly last week, Scott Charney, Microsoft's chief security strategist, challenged government to take...

Download this free guide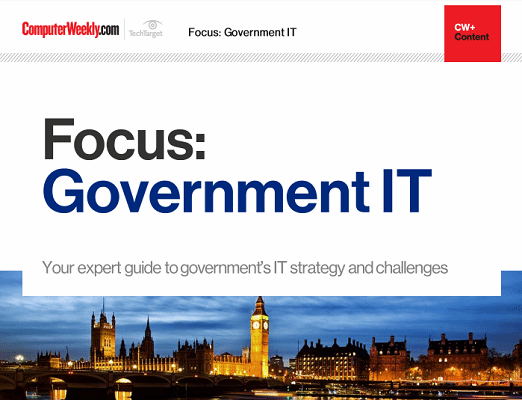 Government IT in post-Brexit Britain
Get an expert look at the government's ideas for a prosperous post-Brexit Britain as well as its ambitious 5G strategy. Features an interview with Sarah Wilkinson, chief data, digital and technology officer at the Home Office.

At a meeting with Computer Weekly last week, Scott Charney, Microsoft's chief security strategist, challenged government to take a more active role in securing the internet. Charney, who is responsible for Microsoft's Trustworthy Computing initiative, argued that the IT industry can only do so much to create a secure internet. A telco cannot spend a substantial amount of its budget to mitigate a small risk. Governments need to take more responsibility for securing the networked economy.

In many ways the industry has worked towards creating a safer, more secure internet. ISPs were forced to employ filtering software to prevent networks from being crippled by Sobig, but significantly, this software has also been reasonably effective at culling spam.

Last week, Microsoft itself shut down MSN Chat, because of the risk posed to children by internet chatrooms. Other ISPs will more than likely follow. Clearly the industry will continue to regulate itself.

But is self-regulation enough given that the UK is fast becoming an internet economy? The risk to our internet infrastructure is very real. As Charney pointed out, so far we have been lucky in terms of the damage internet security breaches have caused.

Can we really trust or expect market forces to keep the internet secure? New legislation to fine spammers is a step in the right direction, but the government has to take the lead and drive security awareness. At the very least, government should now be engaging in a serious dialogue with the industry on what needs to be done.

Awards remind us IT is making a difference

Last week's British Computer Society IT Professional Awards was not just an excuse for the movers and shakers in the UK IT industry to dust off their dinner jackets and ballgowns. It was an opportunity to celebrate the technological and managerial innovation that has delivered real value to UK business over the past year.

As the winners took to the stage to receive their awards, it became clear that, despite some dissenting voices to the contrary, the UK IT industry remains in good health.

Congratulations to all those that took part - you are all winners in your own right. And if some quarters have lost faith in IT, it is up to the industry to proclaim its achievements and show that IT is making a huge difference.
Read more on IT for government and public sector