Interim opportunities abound for IT directors
Opportunities galore currently exist for business-focused IT directors interested in doubling their salaries.
John Riley
Groundswell
Opportunities galore currently exist for business-focused IT directors interested in doubling their salaries. Of course, there's a catch - it involves taking on a senior interim management position for six months or so at a time. There is a particular shortage of interim chief technology officers who can understand both technology and business and who think business-benefit.

Download this free guide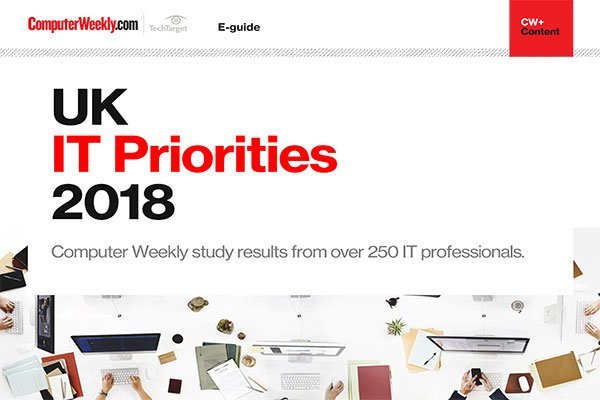 UK IT Priorities 2018 survey results
Download this e-guide to discover the results of our 2018 UK IT Priorities survey, where IT leaders shared with us what they are going to be investing in over the coming 12 months.
By submitting your personal information, you agree that TechTarget and its partners may contact you regarding relevant content, products and special offers.
You also agree that your personal information may be transferred and processed in the United States, and that you have read and agree to the Terms of Use and the Privacy Policy.
Some interim jobs are fairly traditional, such as running change-management programmes. But the biggest opportunities are in dotcom start-ups. You have to cope with dramatic culture change when joining a band of as few as 10 people. The thrill is scaling up fast. Reasons for going interim are varied. One IT director appointed as e-business director is hiring an interim replacement so he has a route back if things don't work out.
Interim management requires some grey hair. Career interim IT manager Colin Beveridge told a recent 500 Club meeting that the three main reasons for interim work are gap management, change management, to act as a change agent and turnaround, where the interim deepens the gene pool.
He advises would-be interims to look carefully at the overall benefits - your pricing is below that of the consultancy market but above contractors, engage properly and, above all, plan your exit from day one. Being plugged in for the short term it is important for interims to be over-qualified for the jobs they're doing, and interpersonal skills and personality is key.
What's the payback? Headhunter Chris Hindle of CalibreOne.com says the traditional formula is to double your permanent salary and divide by 220 days. So £100,000 converts to £900 a day. But now, to compensate for the new IR35 tax law, he recommends dividing by 200 instead.
Think about it - is there such thing as a permanent job anyway? The consistent 30% annual turnover of top IT directors means we are, in a sense, all interim anyway.
Read more on IT for small and medium-sized enterprises (SME)