Every January, we survey our outsourcing experts in Asia, Europe and the USA about the state of the market and the likely trends over the next 12 months. The results always show interesting similarities – and differences – in attitudes around the world.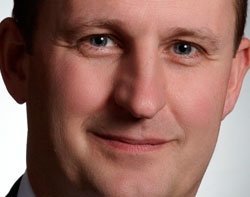 This year's report highlights:
• the need for the UK public sector to begin spending again as a boost to the UK ICT services industry;
• rising scepticism about so-called "public cloud" solutions;
• a more positive and upbeat outlook from Asia-based clients and service providers than from those in the USA and Europe.
Our survey also demonstrated a renewed emphasis on innovation, and early signs of the adoption of "Green IT".
---
Sign-up to Computer Weekly to download Morrison & Foerster's Global sourcing trends survey 2011
---
Market uncertainty
The global economy began to recover last year, but the recovery has been less robust than expected. In Europe, this meant a continued shift in the pattern of outsourcing. The UK and German outsourcing markets were flat, but there was material growth in several Continental European countries, especially the Nordic region.
Notably, the shut-down of the UK public sector ICT services market continues to affect industry confidence. For more than half of 2010, the UK public sector outsourcing market - perennially one of Europe's largest - was effectively shut down by a moratorium on new projects and a review of every existing project. If the existing controls relax in 2011, there is potential upside in that new services may have to be outsourced to achieve the target deficit reduction, but the risk is that service providers may prioritise resources away from the public sector and into clients where margins are less squeezed.
Cloud computing
Cloud-based solutions have grown in importance in the outsourcing market. But the fly in the ointment is that concerns about data security and data privacy in the Cloud remain high. They are currently the main reasons given by organizations for not moving to a public cloud model.
Innovation
It's a sign of growing market confidence that innovation in outsourcing is back on the agenda. For the past two years, the talk in the outsourcing sector has been about cost saving, and every project has been about restructuring or renegotiating outsourcing contracts in order to provide value for money (which really means lower costs). That is changing: organisations are beginning to expect more from outsourcing than simple cost-cutting.
Green IT issues
Organisations are beginning to pay more than lip service to the implementation of efficient energy and resource strategies. This is an embryonic trend, but one that will increase in 2011, driven by financial reporting requirements, increasing energy costs and, in some countries, statutory requirements.
And finally
We plead guilty to using our fair share of outsourcing buzzwords - innovation, multisourcing, green, cloud, privacy. But we're not so short-sighted that we overlook the only ones that still really matter: service quality and value for money. Boring but essential for 2011 - just as in the past few years.
Alistair Maughan is a partner at Morrison & Foerster, an international law firm. Follow him on twitter.
---
Sign-up to Computer Weekly to download more reports on outsourcing
Morrison & Foerster: Global sourcing trends 2011
Morrison & Foerster: Rethinking contracts for multisourcing
Exclusive research: Taking the pulse of the European outsourcing market
Gartner research: Measuring the business impact of outsourced services
How to choose between in-house and outsourced SAP managed services
IT Service Providers - the user's verdict
Email Alerts
Register now to receive ComputerWeekly.com IT-related news, guides and more, delivered to your inbox.
By submitting your personal information, you agree to receive emails regarding relevant products and special offers from TechTarget and its partners. You also agree that your personal information may be transferred and processed in the United States, and that you have read and agree to the
Terms of Use
and the
Privacy Policy
.
This was first published in February 2011