Gartner: Combine strategy and leadership to maximise the contribution of IT
Strategy and leadership are the two most important disciplines for CIOs to exercise to drive sustained success, writes Dave Aron, vice-president and Gartner Fellow.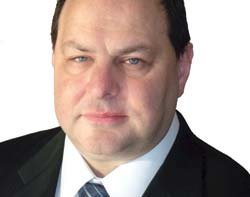 Strategy and leadership are the two most important disciplines for CIOs to exercise to drive sustained success, writes Dave Aron, vice-president and Gartner Fellow.

Download this free guide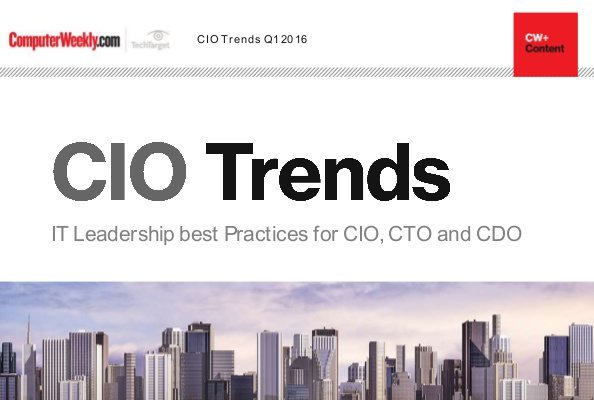 Your exclusive guide to CIO trends
A collection of our most popular articles for IT leaders from the first few months of 2016, including: - Corporate giants recruit digitally-minded outsiders to drive transformation - Analytics platforms to drive strategy in 2016 - Next generation: The changing role of IT leaders.
By submitting your personal information, you agree that TechTarget and its partners may contact you regarding relevant content, products and special offers.
You also agree that your personal information may be transferred and processed in the United States, and that you have read and agree to the Terms of Use and the Privacy Policy.

Few would argue with the fact that strategy and leadership have an interdependent and symbiotic relationship. Successful CIOs use leadership skills to energise people behind their IT strategy, which, in turn, provides the needed focus to leadership to maximise IT's business contribution.
I would go yet further and say that strategy and leadership are the two most important disciplines for CIOs to exercise to drive sustained success. This is particularly true during highly dynamic and uncertain times, when the content of other management disciplines - such as process and metrics - are prone to frequent change. In such environments, strategy is central to providing vision and direction, and leadership is required to inspire people to take the needed actions.
---
The Gartner CIO Leadership Forum 2011 takes place from 4-6 April in London.
---
It is because of this that I believe that strategy and leadership cannot be delegated and must be executed by the CIO. Yes, CIOs can delegate many associated tasks, but they cannot delegate or outsource the responsibility for either strategy or leadership because it is precisely the fusion of great leadership and great strategy that yields superior business outcomes.
So what makes a strategy great? Above all, IT strategy is a forward-looking and living discipline that addresses the question, "How will we win as a business, and how will IT help?". It defines and connects where IT will be applied for business success, how decisions and behaviour will be influenced and controlled, and what technology assets and capabilities are needed.
To understand the obstacles in achieving a great IT strategy, it is useful to think of your strategy in the context of three phases: creating, communicating and executing. These phases are not sequential, but happen simultaneously, and feed off and influence each other. Furthermore, to activate the strategy, CIOs must use both inward-facing and outward-facing leadership in each phase. Inward-facing leadership refers to leading within the IT organisation, whereas outward-facing leadership refers to leadership with senior business leaders and external partners.
In their recent book "The CIO Edge, Seven Leadership Skills You Need to Drive Results", Graham Waller, Karen Rubenstrunk and George Hallenback draw on three years of research from Gartner and Korn/Ferry to identify seven leadership skills that help activate great IT strategy and make the difference between successful and unsuccessful CIOs. These soft skills look at the behavioural aspects and people-to-people relationships that are critical to making strategy work:
1. Commit leadership first, everything else second
Leadership defines the primary role of the CIO. CIOs must create an environment that includes the right people with the right values and culture who are focused on doing the right things to succeed. In the context of strategy, this means appropriately challenging everyone to be strategic in their thinking, asking the question, "How will we win as a business, and how should that impact my decisions and behaviours?"
2. Inspire others
You cannot be a leader if people are not willing to follow. Inspiring and motivating others to understand your vision and follow your strategy is crucial. An energised team executes strategy more effectively. Throughout the three strategy phases described above, this includes championing the purpose enshrined in the IT strategy, and demonstrating strategic decisions and behaviours in how you act.
3. Lead differently than you think
Seasoned CIOs embrace a participative leadership style, bringing in all stakeholders to achieve a shared vision. They do not simply state the solution; they lead everyone to arrive at the solution. While CIOs must take the ultimate responsibility for IT strategy, they must bring as broad a set of stakeholders as possible into the creation and testing of strategy using this participative leadership style.
4. Embrace your softer side
The most successful CIOs use soft skills to yield hard results. This includes being open and receptive; using active listening skills, humour and caring; and demonstrating vulnerability. The key is to use soft skills to elicit, test and socialise ideas, opportunities and challenges with a high-level, strategic lens.
5. Forge the right relationships, drive the right results
CIOs cannot deliver results on their own, and must invest significant time in building relationships within the IT organisation, with senior business leaders, horizontally with business units and functional managers, and with external partners and other stakeholders. This is doubly true in the realm of strategy, where no amount of "hard thinking" will get you to the right answer, unless you elicit, test and socialise through receptive relationships.
6. Master communications
Another distinctive leadership capability of the most effective CIOs is being master communicators. This includes frequent communication; purpose-driven communication; consistent, contextualised, personal and authentic communication; and, importantly, two-way communication. A small investment in communication goes a long way in taking strategy "the last mile" to what stakeholders care about and can relate to.
7. Build people, not systems
The last of the seven leadership disciplines, and the ultimate determinant of long-term success, is focusing on building your people, not just operations, systems and project delivery. This includes building well-rounded IT leaders in terms of technical, business and behavioural capabilities; succession planning; and job rotation internally and externally. After all, this is not just about how you build a great IT strategy, but also the ability to build and execute on subsequent generations of strategy.
Ultimately, strategy should be extremely clear and simple. People must be able to understand your strategy to be energised about it. Many strategies are too scientific and treat the strategy as a mathematical problem that must be solved. Other strategies fail because of poor or unclear communications and a lack of buy-in. Your strategy should be a central focus that leadership can rally around that is something worthwhile and bigger than themselves. In turn, leadership activates strategy, and great IT strategies provide a concise answer to that most elusive of questions, "How will we win as a business, and how will IT help?".
The Gartner CIO Leadership Forum 2011 takes place from 4-6 April in London. For more information, please visit www.europe.gartner.com/cio.
---
Sign-up to Computer Weekly for more articles from Gartner analysts >>
Enterprise IT
The IT department
Mobile IT
Cloud computing
Public sector