Firms' customer service shortcomings exposed
Consumers e-mailing queries to some large companies via their Web sites could probably get a more rapid response by driving to...
This Article Covers
RELATED TOPICS

Download this free guide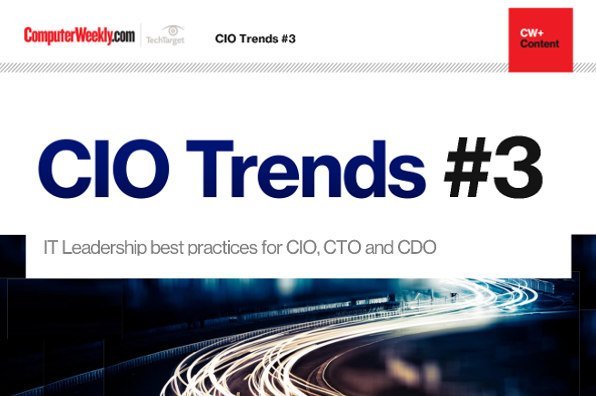 Your one-stop guide to leading an IT department in 2017
Download our most popular articles for IT leaders to learn about skills of great CIOs, tech and digital strategy at the board-level, salary survey results, finding funding for digital initiatives and digital opportunities for CIOs.
By submitting your personal information, you agree that TechTarget and its partners may contact you regarding relevant content, products and special offers.
You also agree that your personal information may be transferred and processed in the United States, and that you have read and agree to the Terms of Use and the Privacy Policy.

Consumers e-mailing queries to some large companies via their Web sites could probably get a more rapid response by driving to the airport, booking a flight to the company's headquarters and talking to a customer representative there, a new study reveals.



In its study of online "consumer respect", Internet research company ConsumerRespect.com, a division of International Ventures Research, found that not only are many US Fortune 100 companies slow at responding to general online enquiries, 37% do not reply at all.

The study rated Fortune 100 companies' overall online "consumer respect," based on factors such as privacy, principles, attitude, transparency, simplicity and responsiveness that consumers encounter at the companies' sites.

Energy group PG&E and Ford ranked among the worst in terms of responsiveness, while Freddie Mac, Costco Wholesale and Verizon Communications rated among the best.

In terms of attitude, Hewlett-Packard and Costco did the best, while AOL Time Warner and Electronic Data Systems ranked the worst, the study said.

"What surprised me is some of the simple things that people got wrong," said Donal Daly, author of the report.

Of all the attributes ranked, the companies performed the lowest in terms of responsiveness, recording a 4.8 rating out of 10. Forty-one percent of the companies replied to inquiries within 48 hours, while just 9% received a perfect score in terms of responsiveness.

While some of the 37% of companies that failed to reply to enquiries did send auto-responders that the consumer's enquiry was received, this was not the trend. According to the study, 83% of sites offered no auto-response function.

This lack of online consumer respect is a big mistake, according to Daly, given that customers who tend to use the Internet are more valuable to companies because they are usually younger and offer the companies the ability to build lifetime brand loyalty.

In a time when corporate mistrust is rampant - given the implosion of Enron and accounting problems within other major firms - regaining consumer confidence is imperative, Daly said.

AOL Time Warner was marked down because of its attitude rating. The company did not respond to an e-mail enquiry, had a difficult to read privacy policy and was not clear about its practices, Daly noted.

Privacy was also rated, with Lowe's Companies scoring high and American Electric Power coming in last. Companies still have a way to go in terms of protecting consumer privacy, given that 15% of the companies surveyed sell customer data without seeking permission to do so, according to the report. Daly said he was surprised to find that a handful of Fortune 100 companies did not have privacy policies on their sites.

When asked why some companies were giving online customers such little respect, Daly proffered the adage "on the Internet no one can hear you scream". "Companies lose customers but they don't know about it," he said. "They don't hear the screams, and everyone loses."

The term "Fortune 100" refers to the top companies in Fortune magazine's listing of top 500 US-based corporations with the largest revenue in the last year.

The survey was performed as part of ConsumerRespect.com's 2002 Online Customer Respect Study of Fortune 100 Companies. More details are available on the firm's site at www.customerrespect.com.
Read more on E-commerce technology