Can the Tablet PC make a sick IT industry better?
The IT slowdown may have left the computing industry looking a little bit sick of late, but there's no guarantee that taking the...
This Article Covers
RELATED TOPICS

Download this free guide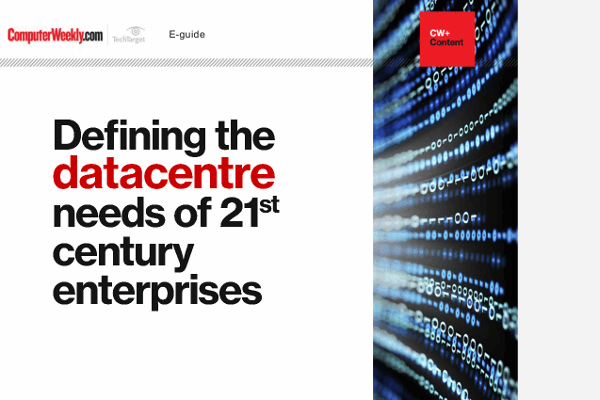 Defining the datacentre needs of 21st century enterprises
A collection of our most popular articles on datacentre management, including: Cloud vs. Colocation: Why both make sense for the enterprise right now; AWS at 10: How the cloud giant shook up enterprise IT and Life on the edge: The benefits of using micro datacenters
By submitting your personal information, you agree that TechTarget and its partners may contact you regarding relevant content, products and special offers.
You also agree that your personal information may be transferred and processed in the United States, and that you have read and agree to the Terms of Use and the Privacy Policy.

The IT slowdown may have left the computing industry looking a little bit sick of late, but there's no guarantee that taking the Tablet will prove the right prescription for a return to health in the near future.



That's not stopping a lot of vendors from piling onto the Microsoft Tablet PC bandwagon: at last count there were 13, including Toshiba, Hewlett-Packard and Fujitsu Siemens.

But it's difficult to see just how the concept of a computer you can write on instead of using a keyboard, which isn't new and has so far failed to set the world alight, will take off just because Microsoft has got involved.

Interestingly, despite all the razzamatazz, the launch did not manage to generate that much coverage in the newspapers. Sadly, for Microsoft, most of the papers chose to focus instead on the news that mobile phone

specialist Sendo had switched to Nokia to provide software for its smartphone. According to The Guardian, Sendo chief executive Hugh Brogan blamed Microsoft's refusal to give the mobile phone company the source code to let it alter the look and feel, leading it to axe the Z100 smartphone while it was in production.

Some brave souls predict the Tablet could be the saviour of the computing industry, but it's difficult to see why. The product's main attraction is surely for vertical markets where pen-based input is a prerequisite, and as a vanity device for corporate executives.

Also many of us are beginning to write less and less because we have become accustomed to using a keyboard. We may feel writing on a computer is a step backwards. In any case, surely the next logical progression for human input into a computer after the keyboard is speech?

And even if the Tablet does take hold, will it really provide incremental business or merely cannibalise notebook sales? Just doing something because you can isn't enough, as Apple found to its cost with the Newton.

And stuffing tablets down the patient's throat isn't a surefire way to achieve recovery.