Data security is not their responsibility, say 23% of employees
Almost a quarter of employees believe that data security is not their responsibility, according to a survey by security management firm Absolute Software

Nearly a quarter of employees believe that data security is not their responsibility, according to a survey by security management firm Absolute Software.

Download this free guide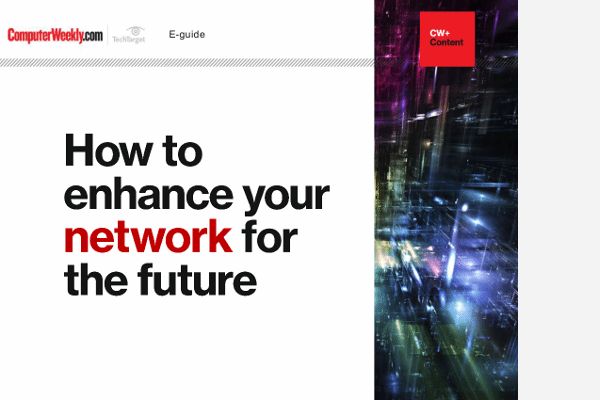 How to enhance your network for the future
Latest on networking developments and directions: NFV, self-optimising networks and IoT enabled smart cities
By submitting your email address, you agree to receive emails regarding relevant topic offers from TechTarget and its partners. You can withdraw your consent at any time. Contact TechTarget at 275 Grove Street, Newton, MA.
You also agree that your personal information may be transferred and processed in the United States, and that you have read and agree to the Terms of Use and the Privacy Policy.

Absolute Software, which produces technology and asset-management services to prevent data loss and theft, questioned 755 employees on their attitude towards device safety.
The survey found that 23% of workers claimed that data security was up to the organisation and not the individual. However, 69% believed that a business should face legal action if the employer loses an individual's data.
Bring your own device (BYOD) is becoming ever more popular, with 17% of organisations planning to implement a strategy in 2014 allowing employees to use their personal devices for business purposes, and 29% of those surveyed used their smartphone as both a work and personal device.
With the Information Commissioner's Office threatening fines of up to £500,000 for data breach, firms should be doing more to educate or deter employees from losing company data.
Despite this, 30% of employees claimed their business would not penalise employees for losing a device, and only 63% said there was an official procedure in place to deal with a lost phone or laptop.
Stephen Midgley, Vice President, Global Marketing, Absolute Software said: "The desire for employees to work remotely and on the go has made valuable and confidential business data vulnerable. "
"The speed with which BYOD has landed has meant corporate IT has barely been able to keep its head above water and the results of the 2013 Mobile Enterprise Risk Survey show that for most organisations it's a struggle not only to educate employees on device security, but also to provide basic support to its staff."