UK ranked safest datacentre location in Europe but lags behind US in global ranking
The UK has been ranked as the lowest-risk destination in Europe for businesses to build datacentres, a Data Centre Risk Index 2013 shows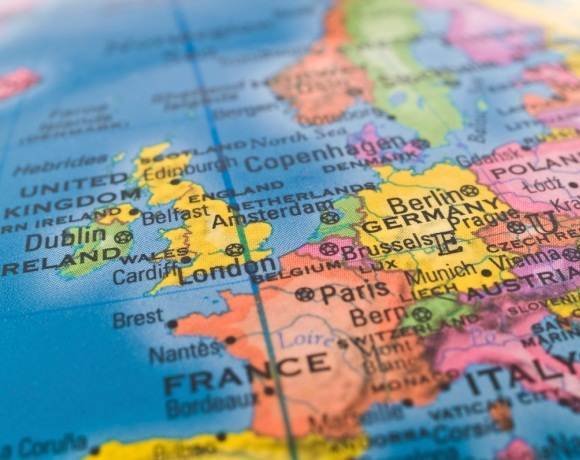 The UK has been ranked as the lowest-risk destination in Europe for businesses to locate their datacentres, according to the Data Centre Risk Index 2013. But it remains second globally with US taking the lead as the world's safest datacentre location.

Download this free guide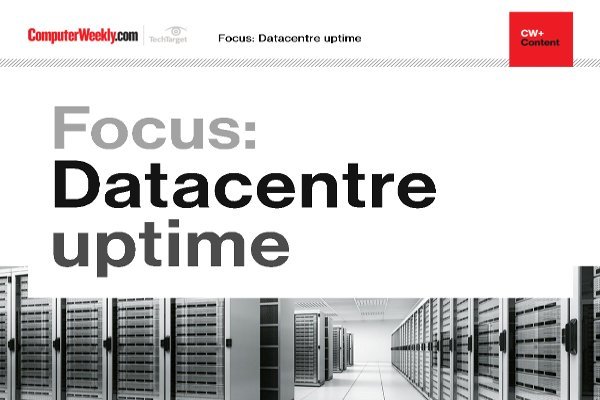 The lowdown on datacentre uptime
Join us as we take a closer look into how some high-profile companies have been affected by datacentre outages in recent years. Discover how you can protect yourself from the perils of downtime.
By submitting your personal information, you agree that TechTarget and its partners may contact you regarding relevant content, products and special offers.
You also agree that your personal information may be transferred and processed in the United States, and that you have read and agree to the Terms of Use and the Privacy Policy.
For the second year running, the UK is ranked as the highest-placed European country for building the IT facility in the report by global consultancies Cushman & Wakefield, hurleypalmerflatt and Source8.
The UK beat other desirable European locations including Sweden, Germany, Iceland, Finland and Norway. Britain's high scores relating to international internet bandwidth for datacentre resilience and ease of doing business helped it maintain the lead, according to the consultancies.
"The UK remains the safest location for a datacentre in EMEA and consequently continues to see a reasonable level of activity supported by its status as a major economic global hub," said Keith Inglis, partner in the EMEA Data Centre Advisory Group at Cushman & Wakefield.
The Data Centre Risk Index 2013 (DCRI) report evaluates risks likely to affect the successful operation of datacentre facilities in the 30 most important global markets.
Factors such as likelihood of natural disasters or political instability were all taken into consideration and individually weighted to reflect different risk levels.
More resources on European datacentres
Datacentres house business-critical IT systems – any downtime has the potential to threaten an organisation's viability and impact significantly upon revenues and customer services. The aim of the DCRI is to help companies make informed investment decisions about where to locate their datacentres to increase efficiency, lower costs and to develop strategies to mitigate anticipated risk.
Rise of the Nordics
Among the European countries, Germany slipped one place to fourth position, while Sweden jumped five places to become the third-safest datacentre location in the world.
Tech giants – including Facebook – have built their datacentres in Sweden to use the country's natural cooling facilities and reduce their carbon footprint. Norway and Finland also made it to the top 10 European destinations, with Finland maintaining its ninth place while Norway moved up four places to eighth, from last year's 12th.
However, Iceland which is known for its eco-friendly geothermal energy and free-air cooling fell from fourth place to seventh.
The Nordics, powered predominantly by hydroelectricity and with comparatively low energy unit costs, are becoming an increasingly attractive global datacentre location, the consultancies noted. Consequently, the region dominates this year's global top 10.
"The Nordics must be seen as legitimate locations in the global arena where the latency and regulatory arguments are less important when considering where best to site operations. Going forward, we would reasonably expect the region to secure an increased market share but to improve further investment is required in international connectivity," Inglis said.
"If the Nordics fail to address this then Germany, the Netherlands and the UK will continue to see the most activity in Europe."
But European destinations including Switzerland (11th), Netherlands (12th), France (14th) and Ireland (18th) failed to secure a place in the top 10 European destinations for datacentres.
The US maintained its top spot for the second year in a row. Specifically, it maintained a top-three position across the primary factors of energy cost, international bandwidth and ease of doing business.
Among other countries, Canada remained in fifth position overall while Hong Kong maintained its position as the location with the least risk in Asia for building datacentres – it moved up the index from seventh place into sixth.
Datacentre risk index 2013 results - Top 10 locations

Rank

Country

Index score

rank 1 = 100

2012 ranking

Change

1

US

100

1

0

2

UK

89.53

2

0

3

Sweden

82.29

8

5

4

Germany

81.29

3

-1

5

Canada

81.16

5

0

6

Hong Kong

79.63

7

1

7

Iceland

79.47

4

-3

8

Norway

79.45

12

4

9

Finland

78.74

9

0

10

Qatar

78.37

6

-4
Read more on Datacentre performance troubleshooting, monitoring and optimisation