The modern internet is 30 years old. In a blog post, Vint Cerf, one of the founding fathers of the internet described 1 January 1983 as the day the modern internet was born..
Google's chief internet evangelist, recalled that it was a momentous day in history.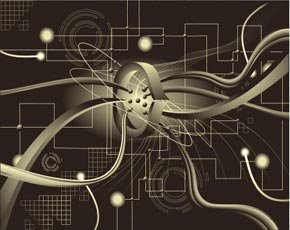 The concept of a connected network of networks began in 1969 at the US Advanced Research Project Agency (Darpa), with the creation of Arpanet.
However there was no common standard for communicating across networks. In the blog Cerf noted: "In an attempt to solve this, Robert Kahn and I developed a new computer communication protocol designed specifically to support connection among different packet-switched networks. We called it TCP, short for "Transmission Control Protocol."
More networking infrastructure articles
In 1981, Arpanet began the migration to TCP. "Jon Postel published a transition plan to migrate the 400 hosts of the Arpanet from the older NCP protocol to TCP/IP, including a deadline of January 1, 1983."
Cerf said the switchover was momentous because it marked the beginning of the operational internet. "It's been almost 40 years since Bob and I wrote our paper, and I can assure you while we had high hopes, we did not dare to assume that the internet would turn into the worldwide platform it's become. I feel immensely privileged to have played a part and, like any proud parent, have delighted in watching it grow."
Email Alerts
Register now to receive ComputerWeekly.com IT-related news, guides and more, delivered to your inbox.
By submitting your personal information, you agree to receive emails regarding relevant products and special offers from TechTarget and its partners. You also agree that your personal information may be transferred and processed in the United States, and that you have read and agree to the
Terms of Use
and the
Privacy Policy
.