Google joins concerns that UN is set to gain control of the internet
Google has joined US government concerns that the International Telecommunication Union (ITU) could get control of the internet through its coming revision of telecoms rules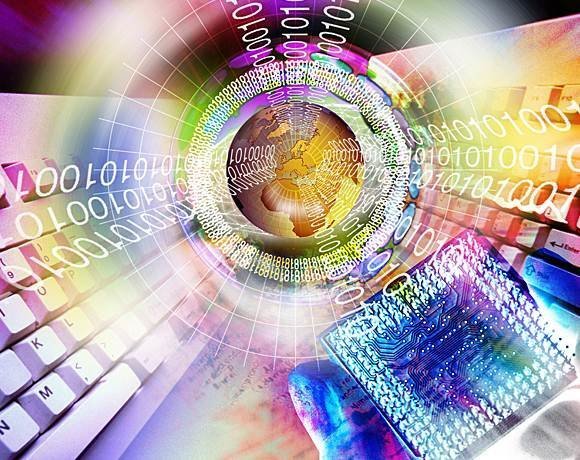 Google has joined US government concerns that the International Telecommunication Union (ITU) could get control of the internet through its coming revision of telecoms rules.

Download this free guide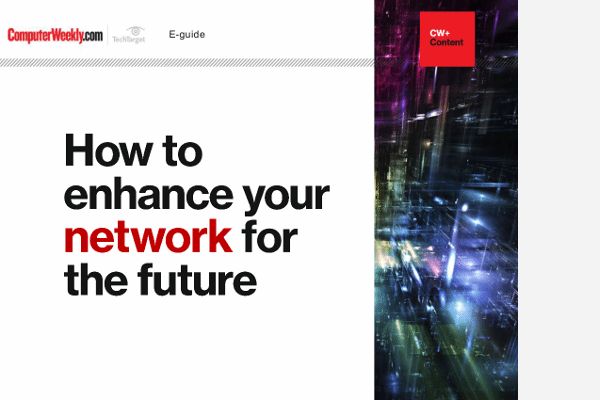 How to enhance your network for the future
Latest on networking developments and directions: NFV, self-optimising networks and IoT enabled smart cities
By submitting your email address, you agree to receive emails regarding relevant topic offers from TechTarget and its partners. You can withdraw your consent at any time. Contact TechTarget at 275 Grove Street, Newton, MA.
You also agree that your personal information may be transferred and processed in the United States, and that you have read and agree to the Terms of Use and the Privacy Policy.

The UN agency is updating its International Telecommunication Regulations (ITRs) at the World Conference on International Telecommunications (WCIT) in Dubai in December, but some member states fear it will lead to centralised control of the internet by the UN.
Google is the latest stakeholder to raise concerns about plans by Russia and its allies in the ITU to seek to establish for the first time ITU dominion over important functions of multi-stakeholder internet governance entities, such as the Internet Corporation for Assigned Names and Numbers (Icann).
Google said the WCIT threatens the "free and open internet" and has asked web users to sign an online petition to support its view, but the ITU has said nothing will change without consensus, the BBC reports.
The internet firm said the WCIT is the "wrong place" to decide the future of the internet and has set up Take Action site on which it warns that some proposals for renegotiating the ITRs set up in 1998 "could permit governments to censor legitimate speech - or even allow them to cut off internet access.
"Other proposals would require services like YouTube, Facebook, and Skype to pay new tolls in order to reach people across borders. This could limit access to information - particularly in emerging markets."
Google added that it is concerned that "only governments have a voice at the ITU" and not companies or others who have a stake in the internet, but the ITU has said that each country could invite whoever it likes to be part of its delegation at the meeting.
The ITU claims a new treaty is needed to ensure "the free flow of information around the world, promoting affordable and equitable access for all and laying the foundation for ongoing innovation and market growth".
The UN agency does not publish submissions by each country, but WCITleaks.org has posted proposals leaked to it, including a submission from Russia suggesting the ITU could become responsible for allocating at least some of the internet's addresses, currently overseen by Icann.
The Russia Today news service had previously reported that China and India backed the Kremlin's view that the ITU could take over these functions.
But in a statement issued in August, Terry Kramer, the head of the US delegation to the WCIT said: "We will not support any effort to broaden the scope of the ITRs to facilitate any censorship of content or blocking the free flow of information and ideas.
"The United States also believes that the existing multi-stakeholder institutions, incorporating industry and civil society, have functioned effectively and will continue to ensure the health and growth of the internet and all of its benefits."
In September, the ITU denied it is trying to control the internet through its upcoming revision of telecoms rules.
The UN agency also said that if there were any serious disagreements at the meeting to be held in Dubai from 3-14 December, it would try to avoid putting an issue to a majority vote. But experts warn this poses a risk that participants leave some issues unresolved.
"In the worst case, there's a danger that you could see a splintering of the internet," said Alan Woodward, a professor from the department of computing, University of Surrey.
"Some countries, including Russia, already restrict which sites can be accessed, but if people start going off and doing their own things in term of naming conventions and net addresses you could end up with different parts of the internet being unable to send traffic to each other, he told the BBC.
"It would be the online equivalent of not being able to make a telephone call from one nation to another," said Woodward.
In February, a commissioner of the US Federal Communications Commission warned that upending the consensus-driven private sector multi-stakeholder model with a new regulatory treaty is likely to partition the internet as some countries would inevitably choose to opt out.
"A Balkanised internet would be devastating to global free trade and national sovereignty. It would impair internet growth most severely in the developing world but also globally as technologists are forced to seek bureaucratic permission to innovate and invest. This would also undermine the proliferation of new cross-border technologies, such as cloud computing," Robert McDowell wrote in the Wall Street Journal.
According to McDowell, any attempts to expand intergovernmental powers over the internet should be turned back, no matter how incremental or seemingly innocuous.
Read more on Telecoms networks and broadband communications