Cable pledges support to key areas of industry
The government is refocusing its industrial policy to support key sectors of the economy such as IT, business secretary Vince Cable has announced.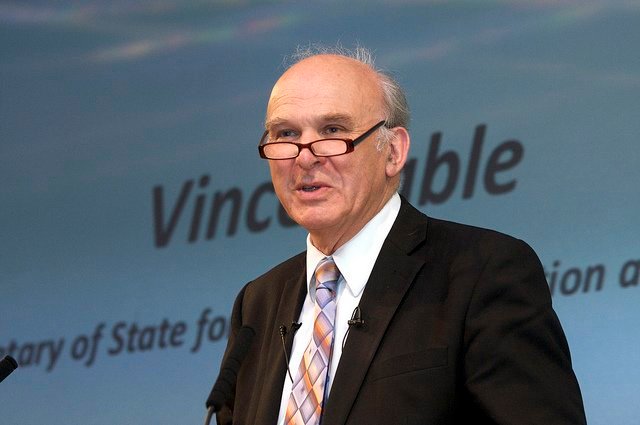 This Article Covers
RELATED TOPICS
The government is refocusing its industrial policy to support key sectors of the economy such as IT, business secretary...
Continue Reading This Article
Enjoy this article as well as all of our content, including E-Guides, news, tips and more.
By submitting your personal information, you agree to receive emails regarding relevant products and special offers from TechTarget and its partners. You also agree that your personal information may be transferred and processed in the United States, and that you have read and agree to the Terms of Use and the Privacy Policy.

Vince Cable has announced.
In a speech at Imperial College in London, Cable said the department was identifying crucial areas of growth that would receive government support such as "sectors that invest over a long-time scale, demand a constant flow of new knowledge, skilled engineers and scientists and often have an intimate relationship with government regulation."
The primary focus is on advanced manufacturing, such as aerospace, automotive and life sciences, followed by knowledge-intensive services which now account for over 12% of GDP and 14% of exports, he said. Industries such as the information economy will be viewed separately as key to international growth.
Cable also confirmed the government would go ahead with a business bank to boost lending to UK companies.
In his speech the minister also outlined the importance of IT to the UK economy. "One of the most powerful levers at our disposal is the potential of innovative technologies," he said.
The UK's technological comparative advantage in algorithms, seen in cryptography at GCHQ, private sector IT research and financial engineering in the City, must also be harnessed, he said.
The accompanying report from the department for Business Innovation and Skills, Industrial Strategy: UK Sector Analysis, also highlighted the importance of IT.
The report said the UK computer software industry is estimated to be worth £9.2bn and is currently the second-largest market by value in the EU, accounting for 5% of the worldwide market.
The UK IT services market was estimated to be £25.2bn in 2009 and accounted for 21% and 7.2% of the EU and the global market respectively, it said.
"Many studies have also made clear the link between effective ICT use and productivity improvements; and how links between ICT and the internet have led to the creation of new markets – unimagined five years ago – such as the apps market or online gaming, both of which are experiencing exponential growth," it said.
Carrie Hartnell, associate director at IT trade body Intellect, praised the move. "We welcome the focus from the secretary of state to a long term industrial strategy and his recognition that working collaboratively across a number of key sectors will deliver the growth and productivity improvements which the UK needs to remain globally competitive,"she said.
"We look forward to working with government and other stakeholders to achieve the government's ambition to make the UK the 'tech hub of Europe,' which was announced by the Chancellor in the March Budget," added Hartnell.