SMEs driving $2.2bn cloud industry growth
The global cloud industry is set to be worth an extra $2.2bn before the end of the year, according to KPMG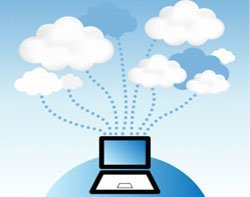 This Article Covers
RELATED TOPICS
The double-dip recession is offsetting some of the concerns associated with cloud-based services as the global cloud industry is set to be worth an extra $2.2bn before the end of the year, according to KPMG.

Download this free guide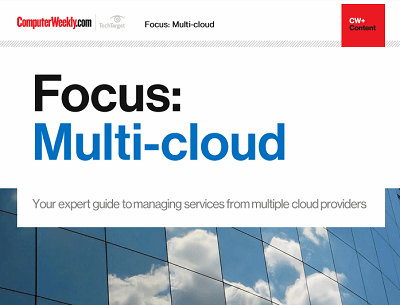 The maturity of the enterprise public cloud
Many IT leaders are increasingly coming round to the idea that sourcing services from one or more providers might be the best way to go. Join us as Computer Weekly takes a closer look at the multi-cloud approach and what providers are doing to capitalise on the trend.
By submitting your personal information, you agree that TechTarget and its partners may contact you regarding relevant content, products and special offers.
You also agree that your personal information may be transferred and processed in the United States, and that you have read and agree to the Terms of Use and the Privacy Policy.
Concerns around security, stability and suitability are not stopping businesses moving to the cloud as companies attempt to reduce expenditure. But it is forcing them to seek more stringent service level agreements (SLAs), contract terms and governance.
KPMG said the growth is coming mainly in the small to medium-sized enterprise (SME) sector as pay-as-you-go (PAYG) models are harnessed to reduce costs.
According to KPMG's latest Technology Issues Monitor, cloud computing is the dominant software-as-a-service (SaaS) model for on-demand software, removing the need to install and maintain software and pay for licences. It said this market, worth $12.3bn worldwide in 2011, will reach $14.5bn before the end of 2012.
Steve Watmough, a partner in KPMG's CIO Advisory team, said the current economic conditions and tight IT budgets are pushing demand for cloud computing services.
KPMG predicts the cloud computing market will reach $14.5bn by the end of 2012
"The attraction, especially for smaller business, lies in organisations no longer needing to find funds for infrastructure, deployment or training," he said.
Watmough added that the cloud also supports mobile workforces and their need to access data from smartphones and tablets.
"SaaS allows for the integration of powerful business apps on mobile devices, meaning that it is only likely to increase in popularity with the corporate environment. The technology ensures employees can work on the same documents in real-time from anywhere on any internet-connected device – and all for a monthly subscription, which can be adjusted with ease," he said.
Watmough said businesses still have concerns and are negotiating with suppliers to allay them.
"They want opt-out clauses which weren't so easy to secure with infrastructure investments, and suppliers would be well advised to take these concerns seriously or lose out to the competition," he said.
According to Gartner's latest figures for 2012, cloud will be the fastest-growing segment in a global IT outsourcing market worth over $250bn.
Read more on Cloud computing software